Asian shares mixed as dollar gains against yen, China yuan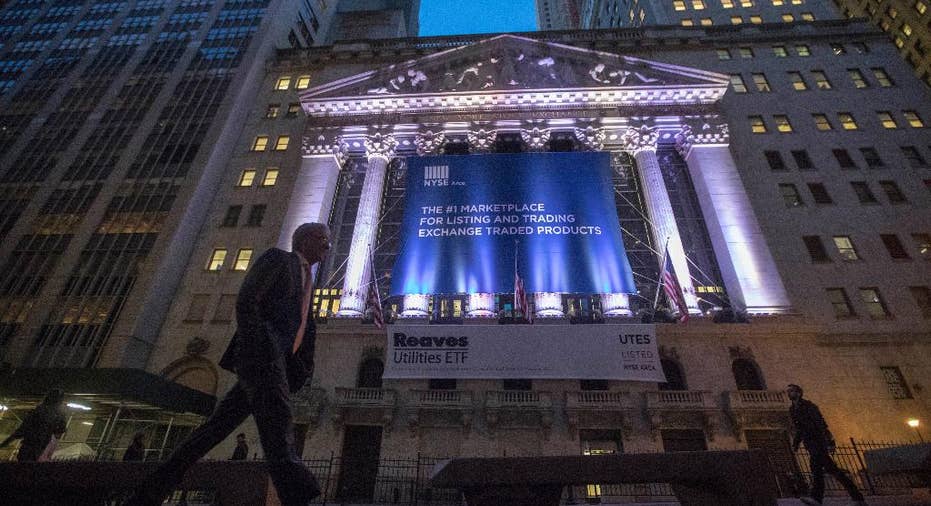 Asian shares were mixed Friday as a weaker yen sent Japan's benchmark higher, despite persisting gloom from Wall Street's recent declines.
KEEPING SCORE: Japan's benchmark Nikkei 225 gained 0.6 percent to 17,446.41 and the Shanghai Composite index inched up less than 0.1 percent to 3,112.91. Australia's S&P/ASX 200 dipped 0.2 percent to 5,283.80, while South Korea's Kospi fell 0.4 percent to 2,016.43. Hong Kong's Hang Seng lost 0.7 percent at 22,963.50. Shares in Taiwan rose while Southeast Asian markets were mixed.
JAPAN DATA: Japan reported weaker inflation in September, though consumer spending showed signs of recovery. Core-core inflation excluding volatile food and energy prices fell to a three-year low of 0.2 percent. The mixed signals come as the central bank prepares for a policy meeting next week that is not expected to yield significant changes.
WALL STREET: The Dow Jones industrial average fell 29.65 points, or 0.2 percent, to 18,169.68. The Standard & Poor's 500 index sank 6.39 points, or 0.3 percent, to 2,133.04. The Nasdaq composite lost 34.29 points, or 0.7 percent, to 5,215.97.
THE QUOTE: "We remain cautious on shares in the short term as event risk is high for the months ahead including ongoing debate around the Fed and ECB, issues around Eurozone banks, the U.S. election on Nov. 8 and the Italian Senate referendum and Austrian presidential election re-run, both on Dec. 4," said Shane Oliver, head of investment strategy and chief economist at AMP Capital in Sydney.
ENERGY: U.S. benchmark crude fell 2 cents to $49.70 a barrel in New York. Brent crude, the international standard, added 1 cent to $51.61 a barrel in London.
CURRENCIES: The dollar rose to 105.34 yen from 104.42 yen late Thursday in Asia. The euro was little changed at $1.0901, down from $1.0903. The dollar's official "parity rate" on Friday rose to 6.7858 yuan, putting it at a fresh six-year high against the Chinese currency.
___
Follow Yuri Kageyama on Twitter at https://twitter.com/yurikageyama
Her work can be found at http://bigstory.ap.org/content/yuri-kageyama