Asian shares fall amid US-China, US-Korea worries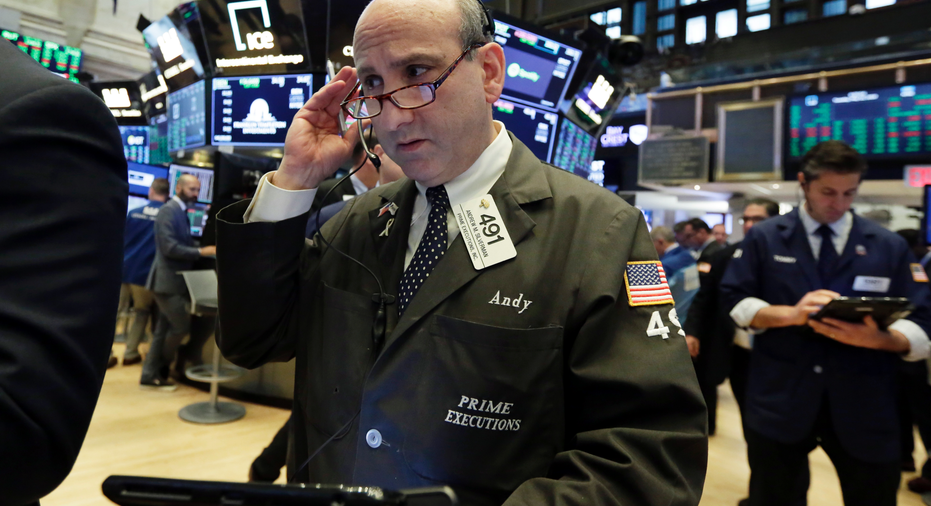 Asian indexes mostly slipped Wednesday amid continuing worries about North Korea after the perk from the easing of U.S.-China trade tensions faded.
KEEPING SCORE: Japan's benchmark Nikkei 225 dipped 1.2 percent to 22,685.79, while Australia's S&P/ASX 200 inched down nearly 0.2 percent at 6,033.00 in early trading. South Korea's Kospi was virtually unchanged at 2,465.71. Hong Kong's Hang Seng lost 0.8 percent to 30,983.46, while the Shanghai Composite index shed 0.5 percent to 3,197.24.
NORTH KOREA: President Donald Trump suggested that the highly anticipated June 12 U.S. summit with North Korea could be delayed. The summit, planned for Singapore, offers a historic chance for peace on the peninsula but also the risk of a diplomatic failure.
WALL STREET: The S&P 500 index slid 8.57 points, or 0.3 percent, to 2,724.44. The Dow Jones industrial average lost 178.88 points, or 0.7 percent, to 24,834.41. The Nasdaq composite fell 15.58 points, or 0.2 percent, to 7,378.46. The Russell 2000 index of smaller company stocks gave up 12.20 points, or 0.7 percent, to 1,625.24 after it closed at record highs the last four days.
TRADE FEARS: Last year, the U.S. had a record $376 billion deficit with China in the trade of goods; that was the largest by far with any nation. Worries about a trade war subsided after U.S.-China talks earlier this week produced a temporary truce.
THE QUOTE: "Equity markets can be seen continuing to sing to the tune of geopolitics with freshly brewed U.S.-China and U.S.-North Korean concerns," says Jingyi Pan, market strategist at IG in Singapore.
ENERGY: Benchmark U.S. crude lost 27 cents to $71.93 per barrel. Brent crude, used to price international oils, rose dropped 52 cents to $79.05.
CURRENCIES: The dollar slipped to 110.50 yen from Tuesday's 110.96 yen. The euro rose to $1.1761 from $1.1826.
____
AP Markets Writer Marley Jay, who contributed to this report, can be reached at http://twitter.com/MarleyJayAP
His work can be found at https://apnews.com/search/marley%20jay
Follow Yuri Kageyama on Twitter at https://twitter.com/yurikageyama
Her work can be found at https://www.apnews.com/search/yuri%20kageyama