Asian shares advance after Wall Street rally; eyes on China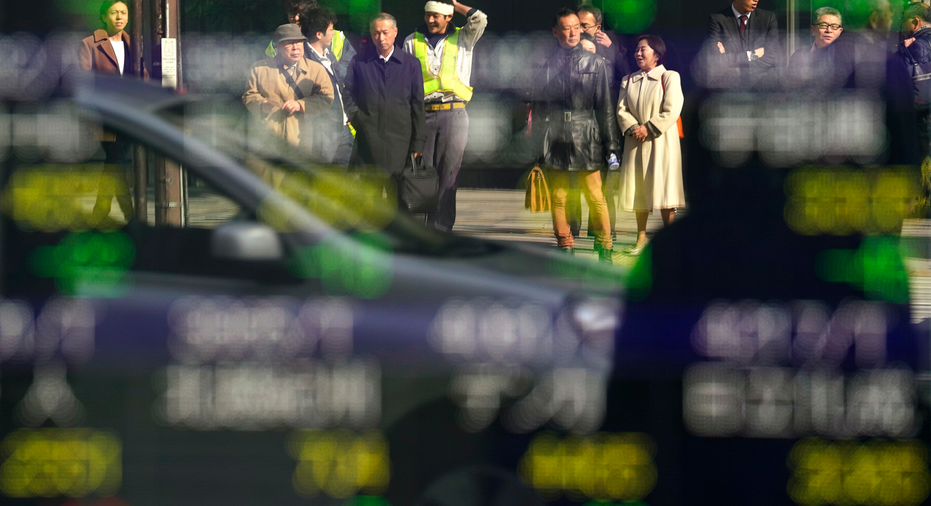 Shares were broadly higher in Asia on Thursday after a rally on Wall Street that took the Dow Jones industrial average to its first close above 26,000. Traders are awaiting the release of Chinese GDP figures later Thursday.
KEEPING SCORE: Japan's benchmark Nikkei 225 jumped 0.7 percent to 24,050.53 as the yen weakened against the U.S. dollar. Australia's S&P/ASX 200 added 0.1 percent to 6,024.40 and South Korea's Kospi rose 0.4 percent to 2,524.62. Hong Kong's Hang Seng gained 0.2 percent to 32,049.94, while the Shanghai Composite added 0.3 percent to 3,453.28. Shares in Taiwan and Southeast Asia were higher.
CHINA FACTOR: The region is watching for the release of fourth quarter GDP and other data from China later in the day. Analysts have forecast a slight slowdown for the last quarter.
WALL STREET: Technology, financial and health care related shares helped push the Dow, Standard & Poor's 500 index and the Nasdaq composite to record higher, wiping out the market's modest losses from a day earlier. The Dow surged 1.3 percent to 26,115.65. The S&P 500 index climbed 0.9 percent to 2,802.56 and the Nasdaq added 1 percent to 7,298.28. The Russell 2000 index of smaller-company stocks picked up 0.9 percent, to 1,586.66.
THE QUOTE: "Risk appetite returned to the U.S. on Wednesday, feeding into gains for equity indices ... expected to transpire to Asia. A packed data day nevertheless lies ahead with much of the attention set on the release of China's Q4 GDP later in the day," Jingyi Pan, a market strategist at IG in Singapore, said in a commentary.
ENERGY: Benchmark crude rose 26 cents to $64.23 a barrel in electronic trading on the New York Mercantile Exchange. It added 24 cents to $63.97 per barrel on Wednesday. Brent crude, used to price international oils, rose 21 cents to $69.59 a barrel.
CURRENCIES: The dollar rose to 111.48 yen from 110.77 yen late Wednesday in Asia. The euro fell to $1.2175 from $1.2207.
___
Follow Yuri Kageyama on Twitter at https://twitter.com/yurikageyama
Her work can be found at https://www.apnews.com/search/yuri%20kageyama