Asian indexes mixed, weighing prospects of fewer Fed hikes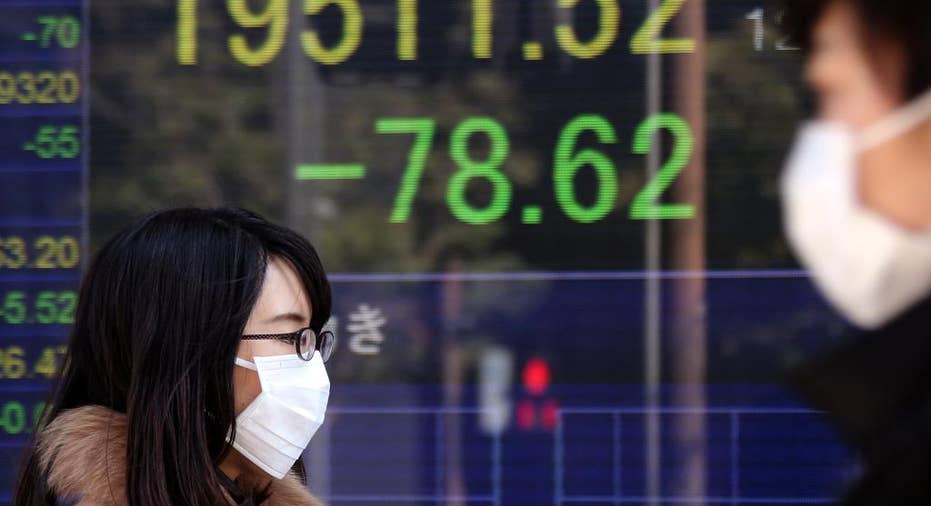 Asian markets were mixed Friday, weighing prospects that the U.S. Federal Reserve will not raise interest rates as many times as some investors expect.
KEEPING SCORE: Japan's benchmark Nikkei 225 edged down 0.3 percent to 19,529.26. Australia's S&P/ASX 200 added 0.2 percent to 5,795.20. South Korea's Kospi was up 0.4 percent to 2,159.03. Hong Kong's Hang Seng inched up 0.2 percent to 24,347.76, while the Shanghai Composite shed 0.3 percent to 3 3,260.62.
WALL STREET: The Standard & Poor's 500 index slipped 3.88 points, or 0.2 percent, to 2,381.38. The Dow Jones industrial average fell 15.55 points, or 0.1 percent, to 20,934.55. The Nasdaq composite, meanwhile, rose 0.71 points, or 0.01 percent, to 5,900.76. The Russell 2000 index of smaller stocks also rose slightly, up 3.20 points, or 0.2 percent, to 1,386.03.
THE QUOTE: "Monetary tightening is probably an inevitable trend in the U.S., China, Europe and even Japan. Europe and Japan have already pushed quantitative easing to the extreme and there is not much room for further easing," says Margaret Yang Yan, market analyst at CMC Markets Singapore. "So in the future, money will become more and more expensive to borrow."
RATES FACTOR: The Fed is hoping to lift rates gradually off their record lows, where they stayed for seven years following the 2008 financial crisis. Some investors thought the Fed may try to raise rates four times this year, but it has stuck with its forecast for three. China's central bank raised short-term interest rates, following the U.S. rate increase. Japan's central bank has so far opted to retain its ultra-lax monetary stimulus, but that could change.
ENERGY: Benchmark U.S. crude added 11 cents to $48.86 a barrel. It had slipped 11 cents to settle at $48.75 per barrel Thursday, the eighth drop in the last nine days. Brent crude, which is used to price international oils, gained 4 cents to $51.78 a barrel.
CURRENCIES: The euro rose to $1.0771 from $1.0726 in Asia, while the dollar was edged up to 113.42 yen from 113.40 yen.
___
AP Business Writer Stan Choe contributed to this report.
Follow Yuri Kageyama on Twitter at https://twitter.com/yurikageyama
Her work can be found at http://bigstory.ap.org/content/yuri-kageyama