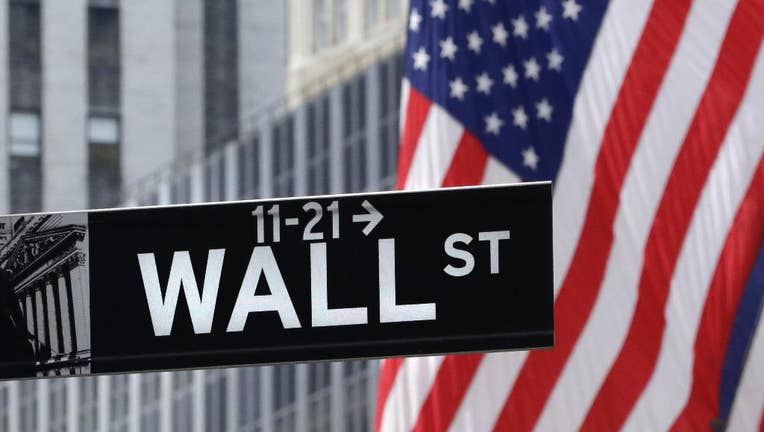 Asian stock markets climbed Tuesday after Fed officials tried to soothe fears over the world economy and investors hoped for stabilization in weak China factory data.
KEEPING SCORE: Hong Kong's Hang Seng climbed 1.2 percent to 21,998.31 and the Shanghai Composite Index in mainland China was up 0.9 percent to 3,186.63. South Korea's Kospi added 0.9 percent to 1,982.75 and Australia's S&P/ASX 200 rose 0.4 percent to 5,083.80. Markets in Japan remain closed for a three-day holiday.
RATE DEBATE: Federal Reserve Bank of Atlanta President Dennis Lockhart on Monday said he was "confident" of a rate rise this year, echoing weekend comments from other Fed officials. The Fed's decision last week not to raise interest rates sent world stock markets into a slump because the central bank cited concerns about global economic weakness. Lockhart, who said the U.S economy was "performing solidly," joined other Fed officials is seeking to reassure investors worried about the state of the global economy. More insight into Fed thinking will come Thursday when Fed chief Janet Yellen delivers a speech.
CHINESE FACTORIES: Investors in Asia were awaiting monthly manufacturing data from China on Wednesday, which will give the latest update on a pillar of the world's No. 2 economy. Caixin's preliminary index based on a survey of factory purchasing managers will be closely watched for any signs of improvement after sinking to a six-year low in August. Fed officials cited China's struggling economy as one factor in its decision to delay hiking rates.
QUOTE-WORTHY: "After the Fed held off on its interest rate hike, the next concern is the economic data in mainland China," said Linus Yip, chief strategist at First Shanghai Securities. "If it can come out as stabilized and not slowing down, it will be good news. Right now globally, everyone is turning to looking at what's happening in mainland China."
WALL STREET: Major U.S. stock benchmarks ended higher as investors tried to look beyond uncertainty for interest rates. The Dow Jones industrial average closed up 0.8 percent to 16,510.19 while the Standard & Poor's 500 rose 0.5 percent to 1,966.97. The Nasdaq composite gained less than 0.1 percent to 4,828.95.
ENERGY: Benchmark U.S. crude oil lost 64 cents to $46.32 a barrel in electronic trading on the New York Mercantile Exchange. The contract rose $2 to close at $46.68 a barrel on Monday in New York. Brent Crude, a benchmark for international oils used by many U.S. refineries, fell 50 cents to $49.19 in London.
CURRENCIES: The dollar slipped to 120.48 yen from 120.49 yen on Monday. The euro fell to $1.1170 from $1.1187.