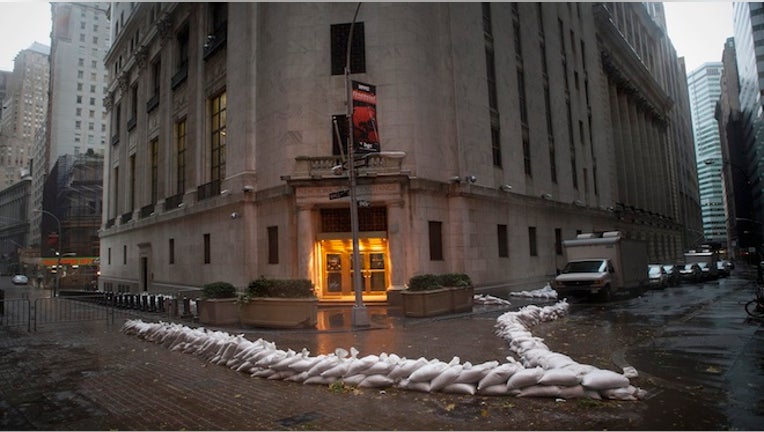 With Hurricane Sandy barreling into the East Coast on Monday, several companies set to report earnings this week delayed their calls as they readied to weather the storm.
Drug giant Pfizer (NYSE:PFE) postponed its earnings release and conference call by two days to Nov. 1, while both NRG Energy (NYSE:NRG) and Thomson Reuters (NYSE:TRI) moved their calls to Nov. 2  and Entergy (NYSE:ETR) pushed back its earnings release to Nov. 5 from Oct. 30.
"With many of our shareholders, financial analysts, employees and others living in and around the storm's projected path, rescheduling our earnings call was an easy decision to make," Entergy CEO Wayne Leonard said in a statement. "We know firsthand the challenges, both personal and professional, associated with these storms, and the stress and distraction that uncertainty during these events can cause."
Entergy said its utility companies have sent 318 tool workers plus support personnel to the region in an effort to help restore power following Sandy's landfall.
Workers at the New Orleans-based energy company's nuclear plants in the Northeast also continue to track the storm's path and Entergy said it is making necessary preparations for the potential high winds and rainfall.
Sandy is forecast to slam into the Jersey Shore as a Category 1 hurricane, carrying maximum sustained winds of 75 mph and storm surges that could reach 6 to 11 feet in the Long Island Sound, Raritan Bay and New York Harbor.
The New York Stock Exchange shut down on Monday marking the first weather-related closure since Hurricane Gloria nearly 30 years ago. Several banks located in the flood-prone Financial District in Manhattan also closed following a mandatory evacuation.
New York City's massive subway system was closed as of 7 p.m. ET Sunday, while trains and busses in and out of Manhattan stop service later that night.
Other companies undeterred by Sandy, including the San Francisco-based utility PG&E (NYSE:PGE), reported quarterly earnings as usual.
Ironically, PG&E posted sunnier-than-expected third-quarter earnings while property and casualty insurer Loews (NYSE:L) and its subsidiary CNA (NYSE:CNA) both cited declines in catastrophes last quarter for their strong earnings.
Energy giant Anadarko (NYSE:APC) is set to report quarterly earnings Monday afternoon.