As GM Considers Europe Exit, Ford Motor Co.'s Sales Jump 11%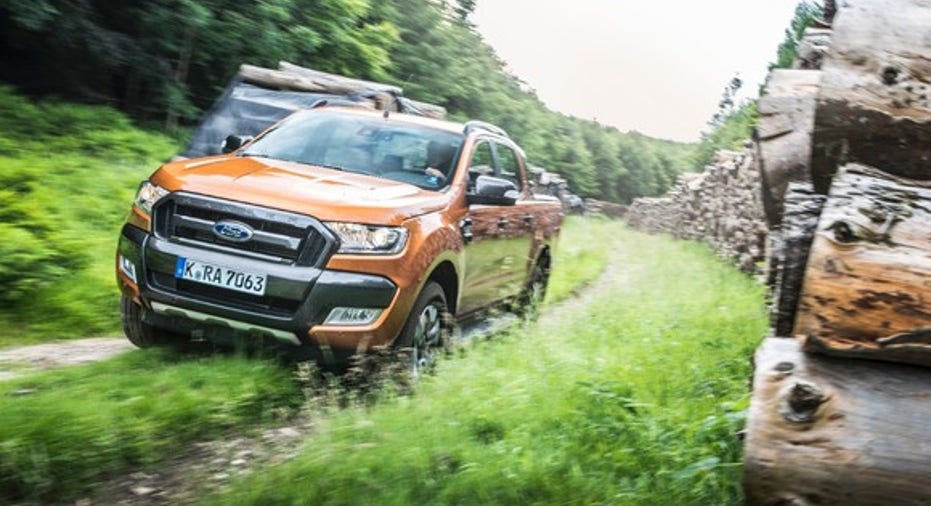 In case you missed it, General Motors (NYSE: GM) set off a mini-firestorm in Germany this week after it was confirmed that French automaker PSA Group was in discussions to purchase GM's European Opel/Vauxhall business. While GM hasn't turned a profit in Europe since 1998, its crosstown rival Ford Motor Company (NYSE: F) isn't considering an exit from Europe, and just posted some pretty solid sales results in January.
By the numbers
Ford's sales in its traditional 20 European markets ("Euro 20") jumped 11% in January to 107,700 units. That was good enough to become Ford's best January for total vehicle sales in Europe since 2008 -- not a bad way to kick off the new year. The uptick in sales helped Ford increase its market share by 10 basis points to 8% compared to the prior year.
Zooming out to include all the markets Ford sells into ("Euro 50"), the automaker's sales jumped a similar 11% to 117,200 units during January. That drove its Euro 50 market share 20 basis points higher, to 7.8%.
Key highlights
Ford's Ranger. Image source: Ford Motor Company.
Ford's commercial business has come on strong in recent years, and January was no different. Its commercial vehicle sales grew 21% in January to 25,600 vehicles in its Euro 20 markets, for the best January in company history. Not only were sales up, but its market share remains dominant at 14%, a 140-basis-point improvement compared to the prior year, solidifying Ford as the No. 1 commercial vehicle brand in Europe.
Another highlight within the data came from Ford's more profitable trims. Ford's high-series vehicles, which include Titanium trims, Vignale models, ST-Line, ST, and RS, represented 64% of its sales in Euro 20, a 300-basis-point improvement over the prior year.
Even Ford's SUV sales posted a strong month, with a 35% gain to 16,700 units, thanks to strong consumer demand for Ford's Kuga (Escape), EcoSport, and Edge. More specifically, sales of the Kuga rose 24% last month to 9,900 vehicles, for its best January since launching in 2008. Sales of the EcoSport jumped 16% in January to top 5,000 vehicles, for its best January sales since 2014.
Not to be outdone, even the Ranger posted a solid increase, per Ford's press release: "The tough, rugged and technologically advanced Ford Ranger is the best-selling vehicle in its segment for all of 2016. Ranger sales nearly doubled to 3,800 in January 2017, making it the best January for Ranger sales since the vehicle launched in 1999."
It's no secret that turning a profit in Europe has been tough sledding since the recession, and despite Ford posting a profit there for 2016, investors would be wise to temper bottom-line expectations in the near term, due to the U.K. opting to leave the European Union. While headwinds from Brexit are going to throw a wrench into Ford's bottom-line success this year, if you focus solely on its brand and product demand, evident through rising sales similar to January, theremight be a silver lining for investors.
10 stocks we like better than FordWhen investing geniuses David and Tom Gardner have a stock tip, it can pay to listen. After all, the newsletter they have run for over a decade, Motley Fool Stock Advisor, has tripled the market.*
David and Tom just revealed what they believe are the 10 best stocks for investors to buy right now... and Ford wasn't one of them! That's right -- they think these 10 stocks are even better buys.
Click here to learn about these picks!
*Stock Advisor returns as of February 6, 2017
Daniel Miller owns shares of Ford and General Motors. The Motley Fool owns shares of and recommends Ford. The Motley Fool recommends General Motors. The Motley Fool has a disclosure policy.