Arizona immigrant rights leader killed by red-light runner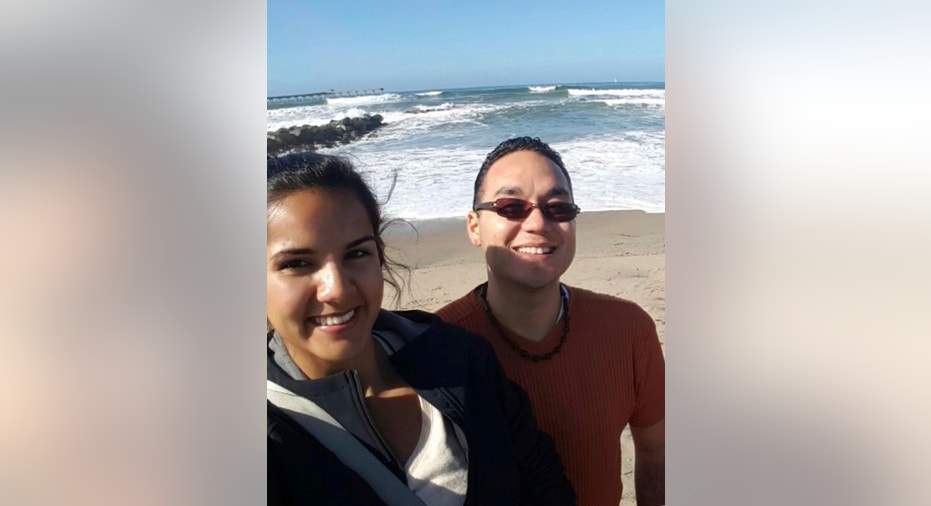 A well-known community organizer who used social media and technology in his behind-the-scenes efforts for immigrant rights was killed Tuesday when a 51-year-old woman ran a red light and crashed into his motorcycle.
Police say the woman, who hasn't been identified, was cited for running a red light and driving without a license following the fatal crash.
Celso Salinas-Mireles was brought to the country from Mexico as a young child and was protected from deportation through former President Barack Obama's Deferred Action for Childhood Arrivals program. Police identified him as Celso Mireles-Martinez, but a close friend said he went by Salinas-Mireles, having adopted his wife's name when they got married.
"He was like the brain behind a lot our technology, our social media work and the immigrant rights movement," longtime friend Dulce Juarez said.
Salinas-Mireles worked for a software developing company after teaching himself how to code, Juarez said. He used to skills to create petitions and social media campaigns on behalf of the immigrant rights movement, and recently created an app that would alert immigrants of immigration raids. The app hadn't launched yet.
Salinas-Mireles was one of the founders of the Arizona DREAM Act Coalition, a group of youths who advocate for immigration reform.
In 2010, he fasted for 11 days outside of Arizona Sen. John McCain's Phoenix office to persuade the lawmaker to vote in favor of the DREAM Act, a law that would have created a path to citizenship for some immigrant youths brought to the U.S. as children. The bill failed, but Salinas-Mireles continued his advocacy work.
He was often found singing and playing the guitar at rallies and protests. If his fellow activists were arrested, he waited outside the jails and played songs for them as they came out, Juarez said.
"I really think his impact was with music and technology. I think everybody remembers him for those two things," Juarez said. "He was very actively involved behind the scenes and he taught people to go for their dreams."
Juarez said Salinas-Mireles was also deeply spiritual, had a great sense of humor and was humble.
Salinas-Mireles is survived by his wife, Ileana Salinas-Mireles, his parents, and several siblings. His family is working on funeral arrangements and is seeking donations to cover the costs through a Go-Fund Me page.