Are These 2 Biotechs Diamonds in the Rough?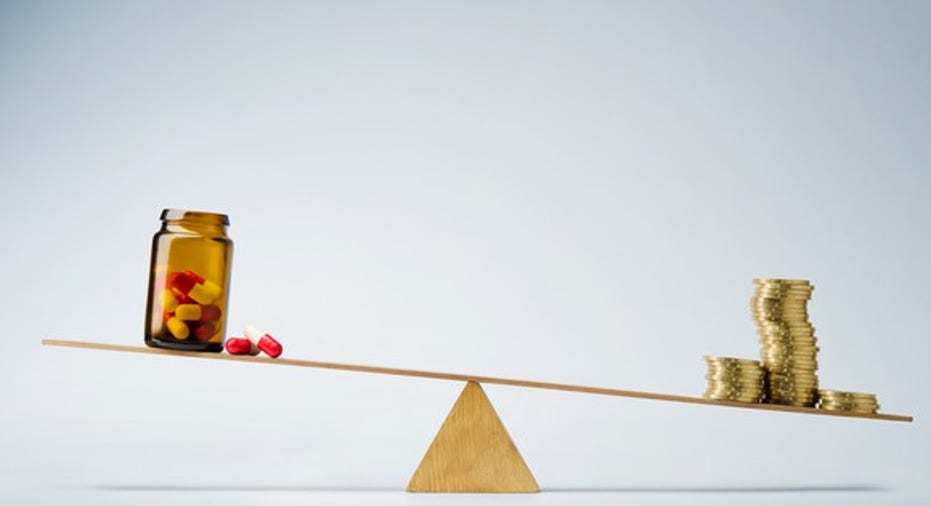 With literally hundreds of biotech and pharmaceutical stocks to choose from, most investors either buy the well-known names (Johnson & Johnson, Gilead, Merck) or an index (IBB, VHT). However, for the investor willing to go the extra mile, a little bit of digging often results in the discovery of diamonds in the rough. Two such potential gems in today's market are small cap biotech firms Adamas Pharmaceuticals (NASDAQ: ADMS) and Amicus Therapeutics (NASDAQ: FOLD)
Adamas Pharmaceuticals
Adamas Pharmaceuticals is a small-cap pharmaceutical company focused on the development and commercialization of therapeutics targeting disorders of the central nervous system. Their lead product in development is ADS-5102, a product being studied for Levodopa-Induced Dyskinesia (LID) associated with Parkinson's disease. In December 2015 and April 2016, Adamas released positive data from two separate phase 3 studies of ADS-5102 for thetreatment of LID.
Image source: Getty Images.
Parkinson's disease is a life-threatening neurodegenerative illness characterized by a progressive decrease in patient motor functions. The disease impacts an estimated 1 million Americans. While the combination treatment of oral levodopa (LD) and carbidopa (CD) is considered the "gold-standard" in Parkinson's treatment, there are several shortcomings with this current method of care.Due to the nature of its oral administration, oral LD/CD suffers from a short half-life as well as low absorption/availability within the body. This results in LD levels within the patient to fluctuate wildly -- leading to erratic "off" and "on" periods in which the patient experiences a loss of motor control.
Levodopa-Induced Dyskinesia (LID) is a movement disorder that frequently occurs in patients with Parkinson's disease after longterm treatment with levodopa. Patients with LID suffer from involuntary nonpurposeful movements and reduced control over voluntary movements. Adamas estimates that over time, approximately 90% of patients on levodopa treatment will develop LID. As of today, there are no drugs approved by the FDA for the treatment of LID.
In April of 2015, ADMS received Orphan Drug Status for ADS-5102, guaranteeing 7 years of market exclusivity. The company submitted ADS-5102 to the FDA in October of last year and is set to receive a decision by August 24th of this year. While companies with neither revenues nor official FDA approval are notoriously difficult to price, analysts have pegged annual prices between $5,000 and $10,000 per annual treatment -- making this a potentially blockbuster indication.
Amicus Therapeutics
Amicus Therapeutics is a small-cap biotech focused on the orphan (i.e. ultra-rare) disease space. The company's only commercial product is Galafold (migalastat), an orally administered drug for thetreatment of Fabry disease, a rare genetic disorder which affects an estimated 5,000 patients worldwide. While this is a small total patient population, due to the disease's orphan nature, this single indication could be worth as much as $1.2 billion.
Fabry disease is a genetic disorder caused by an enzyme malfunction that allows a type of fat called GL-3 to accumulate in cells. Over time, this disease has a progressively negative effect on the kidneys. Currently, the disease is treated with what are called enzyme replacement therapies (ERT's). The two ERT's available are Replagel, which is marketed by Shire in Europe, and Fabrazyme, which is sold by Sanofi in the U.S. and EU. These treatments function by replacing the enzyme alpha-gal A, which is missing or damaged in patients with Fabry disease. For full year 2016, Replagel and Fabrazyme's sales totaled $453 million and $747 million, respectively. Rather than competing versus these therapies, Galafold has a different mechanism of action. Galafoldbinds to and stabilizes alpha-gal A which improves the enzyme's ability to break down GL-3.However, Galafold is only effective in a certain range of mutations for the disease -- making it potentially effective in 35% to 50% of the overall Fabry disease population.
In May of last year, Galafold was approved in Europe for treatment of Fabry disease. However, following this good news, in a somewhat questionable decision, the FDA requested more trial data before approving Galafold for commercial sale in the U.S. With the follow-up clinical trial not set to complete until 2019 and FDA decision by 2020, investors will have to wait a while for U.S. approval.
While the delay of U.S. approval is disappointing, the U.S. only represents around a fourth to a third of the overall Fabry market -- and management believes the EU could represent the other two-thirds. Doing a back-of-the-napkin calculation, with an estimated price tag of $200,000 per treatment, and an estimated 3,500 patients in the EU, and being able to treat between 35% to 50% of these patients, the overall European market comes in at between $245 million and $350 million annually.
The better buy?
In terms of size, while Amicus is currently trading at just a billion dollar market cap, this is still substantially larger than Adamas' $400 million valuation. However, I believe this valuation is justified as Adamas' product has not been approved in any country, while Galafold has been approved in the EU.
While I believe Adamas may have the potential to offer investors a higher return in the future, it's generally the safer choice to go with the company whose drug is already on the market -- and Amicus has several other irons in the fire as well. One pipeline candidate that stands out to me is Zorblisa, an orphan disease drug that could potentially treat up to 40,000 patients globally. The company is also progressing a product known as ATB200-02 into early stage clinical trials for Pompe disease. For these reasons, I believe Amicus has some additional optionality not baked into the stock price with the potential to substantially reward long-term shareholders. While I believe both companies have strong upside potential, I'd call Amicus the better buy today.
10 stocks we like better than Amicus TherapeuticsWhen investing geniuses David and Tom Gardner have a stock tip, it can pay to listen. After all, the newsletter they have run for over a decade, Motley Fool Stock Advisor, has tripled the market.*
David and Tom just revealed what they believe are the 10 best stocks for investors to buy right now... and Amicus Therapeutics wasn't one of them! That's right -- they think these 10 stocks are even better buys.
Click here to learn about these picks!
*Stock Advisor returns as of February 6, 2017
David Liang owns shares of Adamas Pharmaceuticals. The Motley Fool owns shares of and recommends Gilead Sciences and Johnson and Johnson. The Motley Fool has a disclosure policy.