Are Retail Stores Really Benefiting From Low Gas Prices?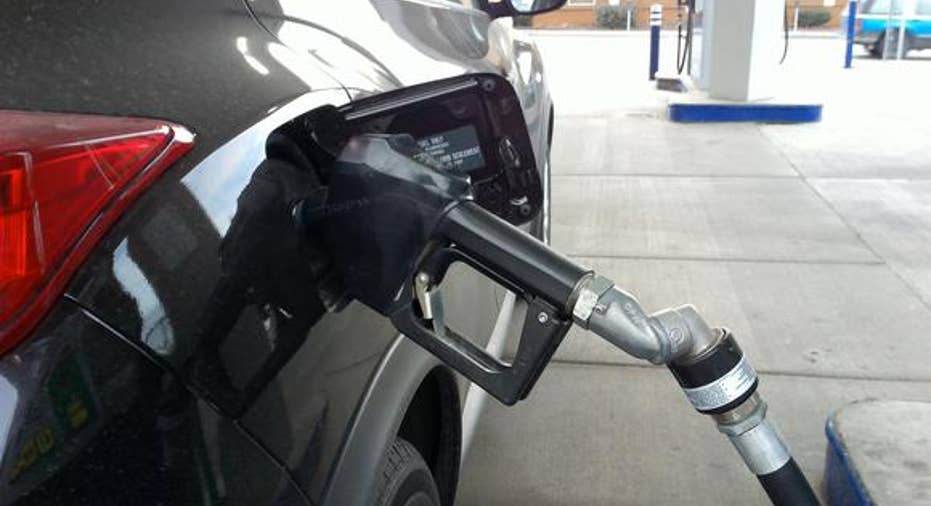 Image source: Nicholas Rossolillo.
Americans have been enjoying lower gas prices for the last year. That extra savings at the gas pump adds up when you consider the millions of drivers across the country. But where is all of that extra cash going? Is any of it translating into sales and profits for businesses?
Let's start with a side-by-side comparison of gas prices and consumer spending in the past few years. Here's a chart illustrating the trend:
Data source: US Energy Information Administration and Federal Reserve Bank of St. Louis.
Average gas prices stayed above $3 a gallon until 2014. Since then, gas prices have dropped to roughly half that amount. The average American has been increasing spending on everything from electronics and household goods to eating out. That uptrend really accelerated in mid-2014, as gas prices started to fall. For the past year and a half, Americans have been spending an average of 3% more every month than they did a year ago.
As we can see from the data, Americans are spending a little extra of that money saved at the pump. What has the impact been on retail business specifically?
Let's consider three retailers to see how they've been faring over the past three years.
Full-year revenue
| Year | Best Buy (NYSE: BBY) | Big Lots | Target |
| --- | --- | --- | --- |
| 2013 | $42.4 billion | $5.1 billion | $71.3 billion |
| 2014 | $40.3 billion | $5.2 billion | $72.6 billion |
| 2015 | $39.5 billion | $5.2 billion | $73.8 billion |
Sources: Best Buy, Big Lots, and Target annual financial results. All companies' fiscal years end on thelast business day of January. Best Buy's last reported fiscal year was 2016, ended Jan. 30, 2016. Big Lots and Target last fiscal year was 2015, ended Jan. 30, 2016.
Even though Americans are spending more money every year, revenue growth for many retail companies, especially traditional brick-and-mortar retail chains, has been tepid. As far as the companies listed goes, Best Buy has seen drops in revenue over the past three years, Big Lots is flat, and Target is up slightly.
It's been a tough environment for retail. Although Americans are increasing their spending on non-essentials, that spending has been directed more toward eating out (up 7.7% year over year in 2015) and e-commerce purchases (up 6.2% year over year in 2015) than it has been toward general retail in an in-store format.
What happens when gas goes back up?So what would happen if gas prices go back to $3 a gallon or higher? This will eventually happen, and in recent weeks, we've seen gasoline creep back over $2 again. While we've seen consumer spending increase in general over the past year, traditional retail business hasn't experienced as big a boost as other types of business. That extra disposable income generated from low gas prices seems to be irrelevant for a typical retailer, so it may stand to reason that an increase in gas prices would also not affect retail.
Instead, spending gains seen in other consumer categories, such as restaurants and e-commerce, would probably be affected by an increase in gasoline before general retail. To summarize, low energy costs really don't help the traditional brick-and-mortar retail business all that much. Investors concerned with benefiting from the drop, and looking to avoid a hit when gas prices go back up, should look elsewhere.
The article Are Retail Stores Really Benefiting From Low Gas Prices? originally appeared on Fool.com.
Nicholas Rossolillo owns shares of Target. The Motley Fool recommends Big Lots. Try any of our Foolish newsletter services free for 30 days. We Fools may not all hold the same opinions, but we all believe that considering a diverse range of insights makes us better investors. The Motley Fool has a disclosure policy.
Copyright 1995 - 2016 The Motley Fool, LLC. All rights reserved. The Motley Fool has a disclosure policy.