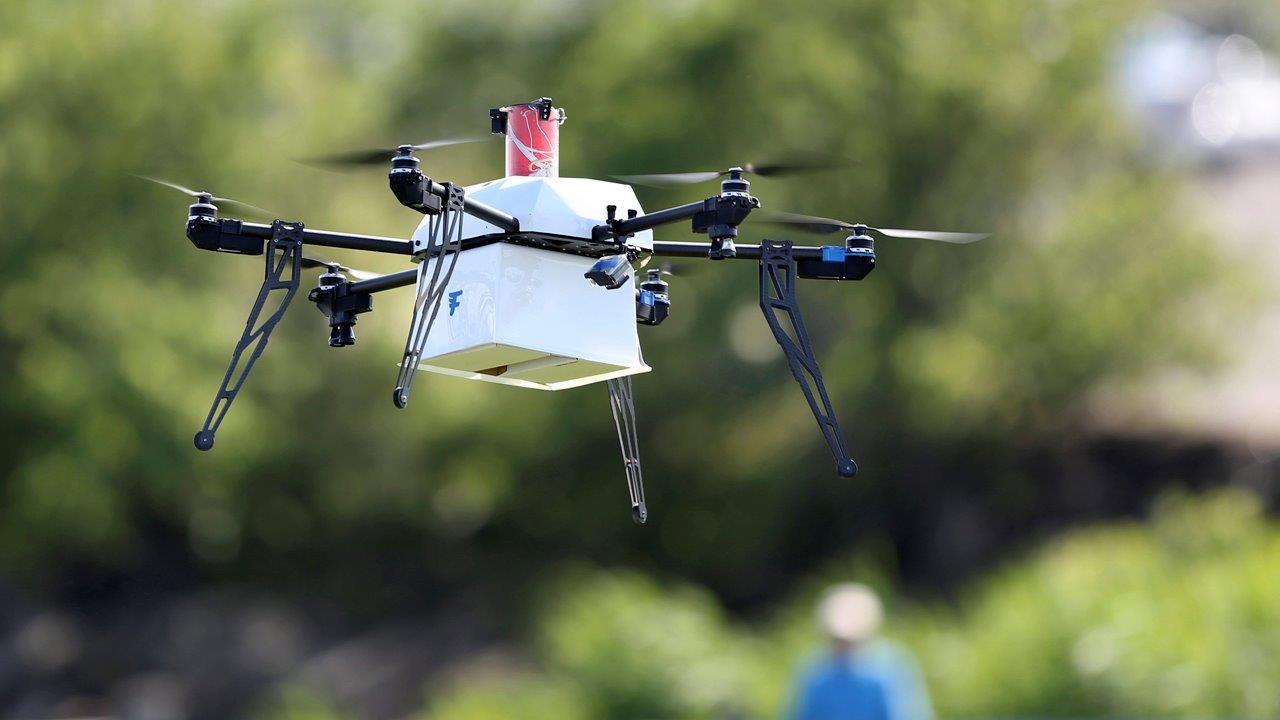 President Trump met with a number of technology leaders in the White House on Thursday to discuss regulations and how to integrate that technology into the labor force.
Among the executives attending was Brandon Torres Declet, CEO of Measure, one of the largest drone service operators in the United States.
Torres Declet said in an interview on FOX Business Network on Friday that he was "very impressed" with his visit to the White House and he says tech leaders are hopeful about what they can do to make regulations "more flexible," particularly within the drone industry.
Measure currently works with Fortune 500 companies on issues including energy infrastructure and telecommunications.
"We are flying around cell towers, inspecting cell towers, making 3D models for companies like Verizon and AT&T," Torres Declet said. "We're preventing folks from climbing up on those towers, which is a very dangerous job."
The Trump administration is focusing on emerging technology as a way to promote job creation and growth, an industry Torres Declet says is growing consistently. In the meeting with members of the administration, Torres Declet says they are focused on making sure America is No. 1 when it comes to drones.
"We have been growing since June 2014 when I founded the company with Robert Wolf. We have about 50 employees now, offices in D.C. and Los Angeles, it's a growing business. I think as the President said yesterday, it's about hiring more pilots for us and actually making sure those pilots are vets."
More from FOXBusiness.com ...