ArcelorMittal Posts Improving Earnings, but Warns of Tougher Times Ahead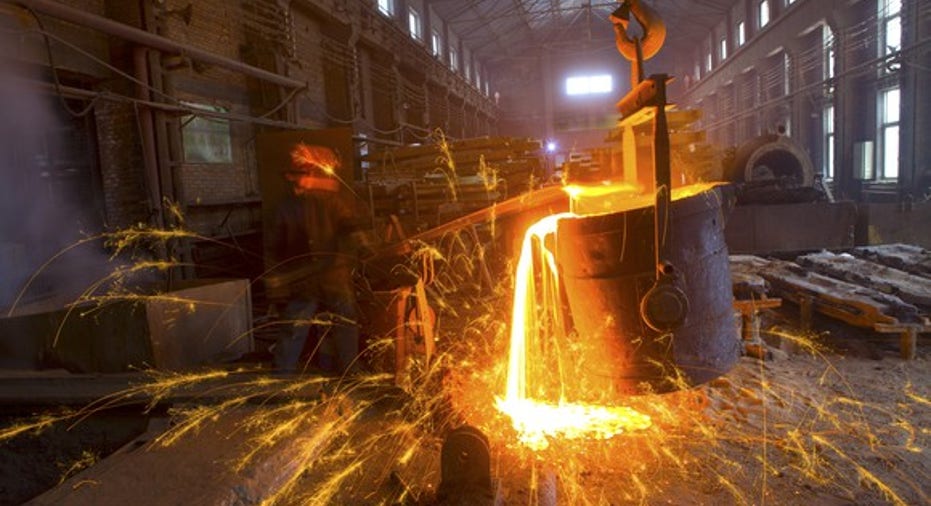 Things have been looking slightly better for ArcelorMittal (NYSE: MT) and the broader steel industry over the past few quarters. A combination of government policies to prevent the dumping of excess steel into the market from places like China has helped to raise steel prices in the U.S. and Europe, and years of cost-cutting and debt reduction are starting to have a positive impact on the bottom line at ArcelorMittal.
While we got to see some of the benefits from these efforts in the company's most recent quarter, management wants investors to know that we could be headed for another rough, but hopefully temporary, patch in the steel market. Here's a quick look at ArcelorMittal's most recent results and why management is warning investors ahead of time about the next few quarters.
Image source: Getty Images.
By the numbers
*in millions, except per-share data. Data source: ArcelorMittal earnings release.
The big theme at ArcelorMittal has been to get more out of less, and that certainly showed up in the company's most recent results. Comparing year-over-year results, it reduced overall production of both iron ore and steel in the quarter and EBITDA margins increased from 8.7% this time last year to 13.1% in the prior quarter.
One thing to keep in mind when comparing year-over-year results is that ArcelorMittal's total share count increased 32% after several share issuances. In the past 12 months, the company has raised $3.1 billion from equity issuances that have gone toward debt reduction.
Speaking of debt reduction, this is probably the most encouraging thing in the company's results. Over the past year, it has reduced its total debt load by $4.6 billion. Some of that did come from the recent share issuance, but management continues to use a large chunk of its cash flow from operations for debt reduction.
What management had to say
Although ArcelorMittal showed some progress in the quarter, CEOLakshmi Mittal was quick to point out that investors should be ready for next quarter's results to be not as strong as key costs for steel inputs are on the rise:
What a Fool believes
Even though the steel market is still dealing with overcapacity, anti-dumping tariffs in various markets, and a general malaise in steel prices, ArcelorMittal is doing the right thing by focusing on lowering operations costs across the board and reducing debt. It's almost hard to understate the impact that the company's lower debt has had on profitability. Thanks to those debt reductions, annual interest expenses this year will be $800 million lower than they were in 2012. Paying down that much debt has taken its toll on earnings and cash flow in recent years, but these efforts will definitely pay off long term if ArcelorMittal can keep its debt levels low.
We're still likely to run into a few bumps on the road to recovery for the steel market, but ArcelorMittal has set itself up well to benefit from the recovery and investors should take note.
10 stocks we like better than ArcelorMittal When investing geniuses David and Tom Gardner have a stock tip, it can pay to listen. After all, the newsletter they have run for over a decade, Motley Fool Stock Advisor, has tripled the market.*
David and Tom just revealed what they believe are the ten best stocks for investors to buy right now... and ArcelorMittal wasn't one of them! That's right -- they think these 10 stocks are even better buys.
Click here to learn about these picks!
*Stock Advisor returns as of November 7, 2016
Tyler Crowe has no position in any stocks mentioned. You can follow him at Fool.comor on Twitter@TylerCroweFool.
The Motley Fool has no position in any of the stocks mentioned. Try any of our Foolish newsletter services free for 30 days. We Fools may not all hold the same opinions, but we all believe that considering a diverse range of insights makes us better investors. The Motley Fool has a disclosure policy.