AptarGroup, Inc. Returns to Growth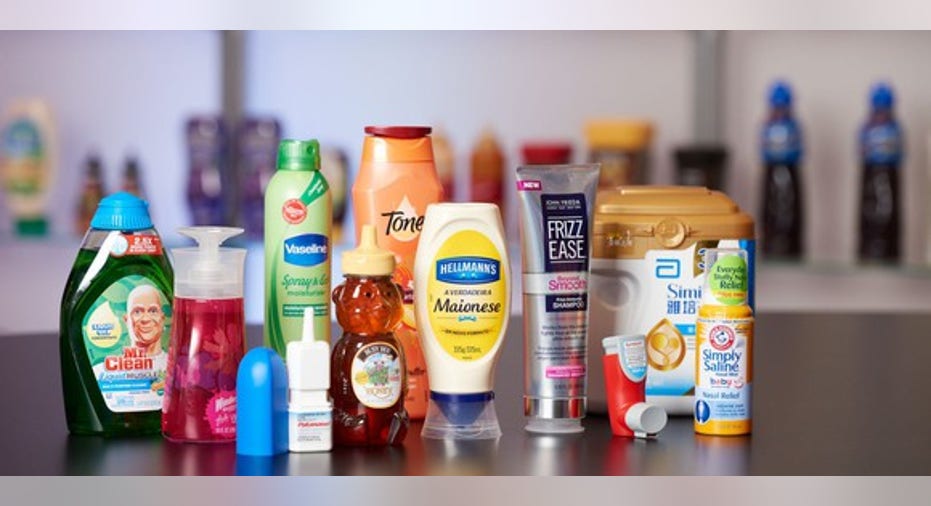 AptarGroup Inc. (NYSE: ATR) announced first-quarter 2017 results on Thursday after the market closed, punctuated by a return to core sales growth thanks to strength in its beauty-and-home and pharma businesses. When all was said and done on Friday, shares of the consumer-packaging specialist climbed almost 2%.
Let's break the seal, then, and have a closer look at what drove AptarGroup's business as it rang in the new year, as well as what we should expect from the company going forward.
Image source: AptarGroup.
AptarGroup results: The raw numbers
| Metric | Q1 2017 | Q1 2016 | Year-Over-Year Growth |
| --- | --- | --- | --- |
| Revenue | $601.3 million | $582.3 million | 3.3% |
| GAAP net income | $51.8 million | $43.9 million | 18% |
| GAAP earnings per diluted share | $0.81 | $0.67 | 20.9% |
Data source: AptarGroup..
What happened with AptarGroup this quarter?
Adjusting for special items and currency changes, net income climbed 9.5% from comparable earnings of $0.74 per share in last year's first quarter.
Both years' Q1 earnings also included a $0.04-per-share tax benefit not included in previous guidance. Even so, AptarGroup's results would have arrived at the high end of guidance provided last quarter for earnings per share of $0.72 to $0.77.
Revenue by segment included:
3% growth in the beauty-and-home segment, including 1% core sales growth, 3% from acquisitions, and a 1% headwind from foreign currency exchange.
8% growth from pharma, including 10% core sales growth, 1% from acquisitions, and a 3% headwind from currencies.
a 3% decline in the food-and-beverage segment, including a 1% decline in core sales and a 2% headwind from currencies.
AptarGroup continues to invest in connected electronic drug-delivery devices. Notable developments this quarter included:
Receiving the first order for Aptar's eLockout, the first integrated electronic nasal lockout device approved by the European Medicines Agency. This marked a major milestone after a multi-year development process with Takeda Pharmaceuticals.
Agreeing to acquire a 20% minority stake in Kali Care, which specializes in digital-monitoring systems for ophthalmic medications.
What management had to say
AptarGroup CEO Stephen Tanda stated:
Looking forward
For the current quarter, AptarGroup expects to achieve growth in both its pharma and food-and-beverage segments, while the beauty-and-home segment faces uncertainties primarily surrounding economic growth rates in the U.S. and Brazil.On the bottom line, Aptar group anticipates earnings per share in the second quarter of $0.92 to $0.97, up from comparable adjusted earnings of $0.87 per share in the same year-ago period.
All things considered, this was a strong quarter from AptarGroup as it successfully weathered last year's difficult market conditions. And though similar uncertainties may crop up in the future, with shares up more than 9% so far in 2017 as of this writing, I think investors should be pleased with where AptarGroup stands today.
10 stocks we like better than AptarGroupWhen investing geniuses David and Tom Gardner have a stock tip, it can pay to listen. After all, the newsletter they have run for over a decade, Motley Fool Stock Advisor, has tripled the market.*
David and Tom just revealed what they believe are the 10 best stocks for investors to buy right now... and AptarGroup wasn't one of them! That's right -- they think these 10 stocks are even better buys.
Click here to learn about these picks!
*Stock Advisor returns as of April 3, 2017
Steve Symington has no position in any stocks mentioned. The Motley Fool recommends AptarGroup. The Motley Fool has a disclosure policy.