Apple's Next Smartwatch Won't Be the End of Fitbit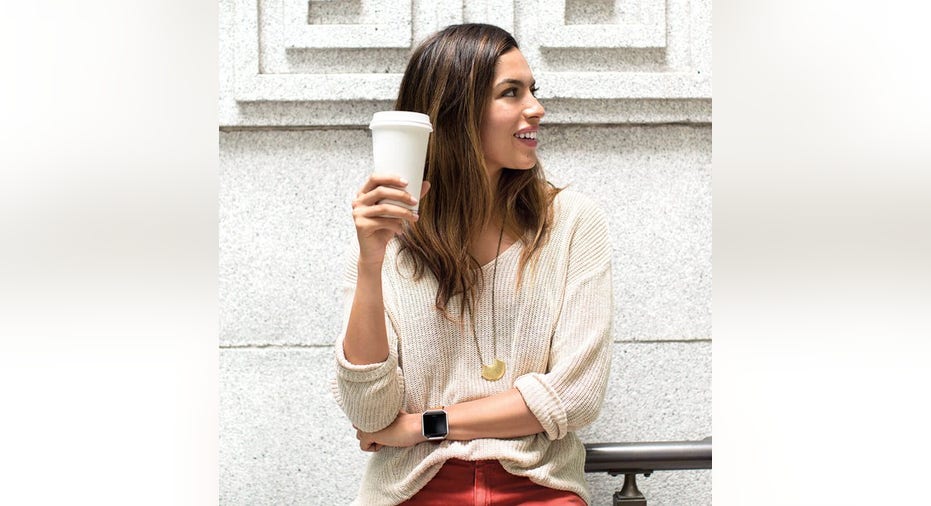 Image source: Fitbit.
There are some serious fitness-oriented features coming to Apple's smartwatch platform in the coming months, and that's been weighing on shares of the leading maker of wearable fitness trackers. Shares ofFitbithave fallen 10% through the past four trading days, following Apple's watchOS 3 announcements at its annualWorldwide Developers Conference in San Francisco on Monday.
Apple's fall software update -- likely tethered to the release of the next generation of Apple Watch hardware -- offers the social ability to share activity data with friends that are also fellow smartwatch owners. It will also be updated to provide specialized activity tracking for wearers confined to wheelchairs.
There's also Apple's new Breathe app, summoning Apple Watch wearers to tackle stress by engaging in deep breathing and relaxation exercises throughout the day.
Apple isn't necessarily breaking new ground with some of these developments. The ability to share social activity with friends, engaging in friendly competition, was a calling card of Nike's doomed FuelBand. It was discontinued in 2014, failing to eat into Fitbit's growing market dominance. Apple's Breathe app -- while novel -- isn't all that different than the inactivity notifications present in the current incarnation. It's just repackaged with a namaste wrapper.
There doesn't have to be a loser
Apple Watch isn't cheap. It starts at $299, and that's a far cry from Fitbit's bracelets that can be had for less than $100. Even Fitbit's new Blaze smartwatch hits the register at just $199, a price point that was good enough to move more than a million units during the first three months of this year.
This is important because smartwatches getting smarter won't necessarily be the end of Fitbit's activity-tracking wristbands.Industry tracker IDC updated its snapshot for the wearable market on Wednesday. It sees the worldwide shipments of wearable devices clocking in at 101.9 million units this year, 29% ahead of last year. It sees compounded annual growth north of 20% through the end of the decade.
IDC makes the important distinction that the smartwatch isn't the same kind of disruptor that the smartphone was. It won't make earlier form factors obsolete. It won't get in the way of new ones. In other words, fitness bands won't be held back by smartwatch sales, just as smartwatches won't be knocked out by wearable tech in clothing or eyewear.
Fitbit is in a good place here, even as its stock chart tells an entirely different story. Even if Apple's next smartwatch is a hit -- and that's not a given -- you're never going to see the brand-defining situations where a discount department store is willing to spring for fitness devices for its 335,000 employees or a private university requires all of its undergrads to don Fitbit bands.
There's a market for multiple players with many different specializations. It's going to take more than a breathing app or social bragging to unseat Fitbit from the top.
The article Apple's Next Smartwatch Won't Be the End of Fitbit originally appeared on Fool.com.
Rick Munarriz owns shares of Apple. The Motley Fool owns shares of and recommends Apple and Nike. The Motley Fool has the following options: long January 2018 $90 calls on Apple and short January 2018 $95 calls on Apple. The Motley Fool recommends Fitbit. Try any of our Foolish newsletter services free for 30 days. We Fools may not all hold the same opinions, but we all believe that considering a diverse range of insights makes us better investors. The Motley Fool has a disclosure policy.
Copyright 1995 - 2016 The Motley Fool, LLC. All rights reserved. The Motley Fool has a disclosure policy.