Apple's iPhone Loses the China Sales Crown: 3 Reasons It Doesn't Matter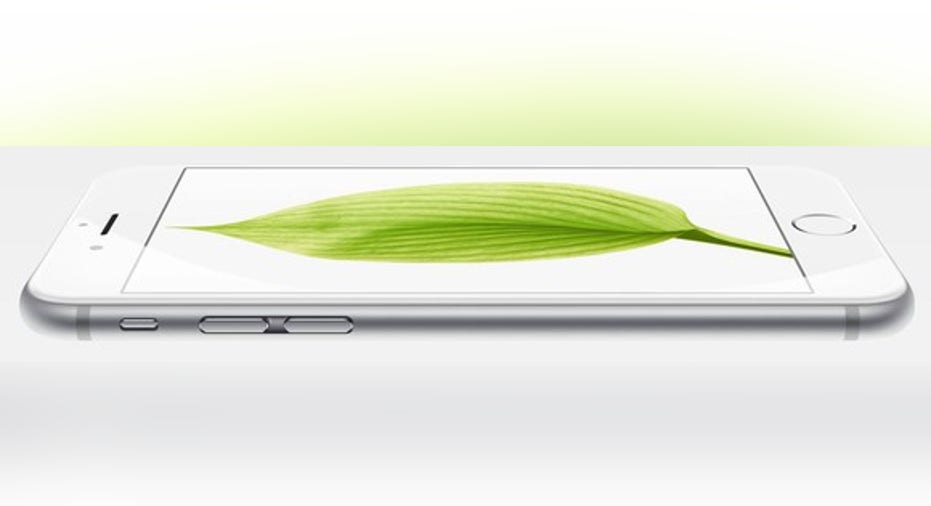 Cue the blaring headlines about how Apple's (NASDAQ: AAPL) iPhone is doomed in China.
Late last month, Counterpoint Research stated that the best-selling smartphone of 2016 in China was not an iPhone. The last time an iPhone didn't hold the top spot was 2012. Last week, IDC piled on, reporting that the iPhone continued to lose market share in China last quarter, posting a double-digit sales decline.
Various pundits have highlighted these recent reports, claiming that they show Apple is in trouble in China. However, the decline in iPhone sales last year was neither shocking nor alarming -- and Apple is likely to return to strong growth in China later this year.
iPhone sales declined significantly in China in 2016. Image source: Apple.
The proliferation of models dilutes sales
One big reason an iPhone wasn't the top-selling phone in China last year is that Apple is selling more models there than ever before. A few years ago, two or at most three iPhones would have accounted for virtually all of the iPhones sold in China in a given year. By contrast, Apple sold at least eight different iPhones at various points during 2016.
This proliferation of models is mainly an outgrowth of Apple's decision to start building 4.7- and 5.5-inch versions of each year's flagship iPhone. Additionally, Apple's September release schedule for new iPhones means that its shipments in each year are split between multiple models.
Indeed, Apple shipped 44.9 million iPhones in China last year, according to IDC. Yet it shipped only around 12 million units of the iPhone 6s, its best-selling model of 2016. Two or three years ago it would have been unthinkable that the top-selling iPhone accounted for less than 30% of total iPhone shipments in China.
Revenue has already stabilized in Mainland China
Last quarter, Apple reported that its revenue in the Greater China region fell 12% year over year. That would seem to line up with the recent IDC report, which found that iPhone shipments were down 12.8% year over year in China during the quarter.
iPhone sales in China are already starting to stabilize. Image source: Apple.
However, on Apple's earnings call, CEO Tim Cook stated that within Mainland China, revenue was flat last quarter. The big declines mainly came from Hong Kong. Furthermore, on a constant-currency basis, Apple's sales in Mainland China increased 6% year over year.
Rising sales for the iPad, Mac, and Apple's services businesses drove this solid performance. However, given that iPhone sales dwarf all of these other product lines combined, it's possible that iPhone shipments didn't fall as much as the preliminary IDC estimate indicated.
The next-gen iPhone could be a smashing success
These first two issues suggest that pundits may be exaggerating the severity of last year's iPhone sales decline in China to some extent. Nevertheless, it's indisputable that iPhone sales fell. The bigger problem with these analyses is that they ignore the strong cyclical trend in iPhone sales that has emerged in China in recent years.
Up until 2014 or thereabouts, Apple's growth in China was mainly driven by the growth of the middle class and the addition of new iPhone carrier partners. Revenue in Greater China surged 78% in fiscal 2012 as Apple began selling the iPhone through China Telecom, which nearly doubled its addressable market in China.
Revenue growth in Greater China slowed to 13% in fiscal 2013 and 17% in fiscal 2014. The uptick in growth in fiscal 2014 was surprisingly small, given that Apple added China Mobile -- with its nearly 800 million subscribers -- as a carrier partner during that year.
The problem was that the iPhone 5s looked almost identical to the prior-generation iPhone 5. Since iPhones function as status symbols in China, most potential buyers want one that looks distinct from older models. They got that with the iPhone 6 and iPhone 6 Plus, which both were significantly larger than any of Apple's previous iPhone models. This helped Apple grow its revenue in Greater China by 84% -- nearly $27 billion -- in fiscal 2015.
By contrast, the iPhone 6s and iPhone 6s Plus looked very much like their predecessors. (The main draw was the addition of a "rose gold" color option.) The iPhone 7 didn't do much to distinguish itself from older models, either. It, too, had a new color option -- jet black -- and the larger iPhone 7 Plus model has a dual-lens camera, but otherwise it looks quite similar to the two-year-old iPhone 6 design.
But Apple is likely to introduce a radically redesigned iPhone later this year. Doing so will give Chinese consumers the distinctive iPhone they want. As a result, iPhone sales are likely to return to strong growth in China in late 2017 or 2018, depending on availability.
Sluggish iPhone sales in China aren't an indication that Apple is in trouble. The extreme preference for distinctive new models virtually ensures a "two steps forward and one step back" growth pattern in China. Apple's next leap forward could be less than a year away.
10 stocks we like better than AppleWhen investing geniuses David and Tom Gardner have a stock tip, it can pay to listen. After all, the newsletter they have run for over a decade, Motley Fool Stock Advisor, has tripled the market.*
David and Tom just revealed what they believe are the 10 best stocks for investors to buy right now... and Apple wasn't one of them! That's right -- they think these 10 stocks are even better buys.
Click here to learn about these picks!
*Stock Advisor returns as of February 6, 2017
Adam Levine-Weinberg owns shares of Apple and is long January 2018 $90 calls on Apple. The Motley Fool owns shares of and recommends Apple. The Motley Fool is long January 2018 $90 calls on Apple and short January 2018 $95 calls on Apple. The Motley Fool recommends China Mobile. The Motley Fool has a disclosure policy.