Apple's Earnings Crater -- For Now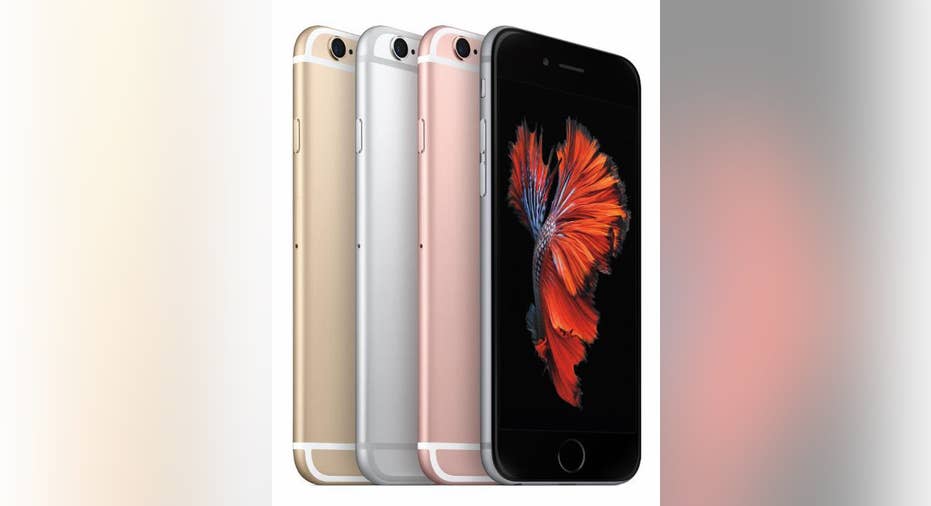 After years of consistently exceeding expectations, Apple has stumbled badly during its 2016 fiscal year. Apple is under pressure on all fronts: the smartphone market is maturing, tablet and PC sales remain weak, and the strong dollar is crimping revenue abroad.
On Tuesday, Apple reported weak results -- by Apple standards -- for its second fiscal quarter and provided a rather dismal Q3 outlook. However, the company's longer-term prospects still seem much better than Mr. Market would have you think.
A terrible, horrible, no-good quarterFor Q2, Apple reported $50.6 billion of revenue and a gross margin of 39.4%. While Apple's gross margin performance was pretty good, revenue was near the bottom of its $50 billion-$53 billion guidance range and down 12.8% year over year. As a result, earnings per share came in at $1.90, missing the average analyst estimate by 5%.
Apple reported double-digit unit sales declines for all three major product lines. Image source: Apple.
Looking across Apple's various product lines, there wasn't much good news. Apple recorded double-digit unit sales declines for the iPhone, iPad, and Mac product lines. The highlight of the quarterly result was 20% year-over-year growth in Apple's services revenue. (Apple's other products category also grew rapidly, but that was because the Apple Watch wasn't on sale during the corresponding period in 2015.)
To make matters worse, Apple projected another big sales decline for the current quarter. Apple forecast revenue of just $41 billion-$43 billion, down from $49.6 billion a year ago. It also expects gross margin to shrink to 37.5%-38% from 39.7% in Q3 of fiscal 2015. This guidance implies that EPS could plummet about 25% year over year.
To be fair, there are some unusual items in Apple's guidance. The company plans to reduce channel inventory by about $2 billion this quarter, compared to a reduction of less than $800 million in the year-ago period. iPhone SE supply is also constrained at the moment. Still, these factors only account for a portion of Apple's guidance shortfall.
The slowdown is temporaryAs bad as Apple's second quarter results and third quarter guidance were, they aren't that big a deal for long-term investors. The key iPhone business tends to run on a two-year cycle, and we are nearing the end of one of those cycles.
Apple is expected to launch the iPhone 7 in September. In recent months, a number of supply chain leaks and analyst reports have suggested that the iPhone 7 (and 7 Plus) may not have any game-changing features relative to the iPhone 6s and iPhone 6s Plus. As a result, most analysts aren't expecting much of a bounce-back in iPhone sales next year.
However, it's worth remembering that the people most likely to upgrade their phones during the iPhone 7 cycle already bought their phones a year or two ago. By upgrading to the iPhone 7, they will be getting two or three years' worth of technological improvements, not just the new features introduced this fall.
iPhone replacement demand is likely to rebound this fall. Image source: Apple.
Furthermore, Apple CEO Tim Cook noted on Apple's earnings call this week that the iPhone user base has expanded by a stunning 80% in the past two years. Thus, even if the upgrade rate is a good deal lower than it was for the iPhone 6 "super-cycle", the total number of users upgrading iPhones next year will probably be higher.
Meanwhile, Apple continues to attract plenty of new users to its platform: both first-time smartphone buyers and switchers from other platforms. The combination of more upgrades and steady sales to first-time iPhone buyers could drive a big jump in iPhone sales in fiscal 2017.
Plenty of runway leftPerhaps Apple will eventually run out of ways to spur iPhone upgrades, leading to a long slump like the iPad has experienced. However, that's not likely to occur for quite some time.
In contrast to analysts' modest expectations for the iPhone 7, analysts are starting to predict a bigger, bolder upgrade for the following year. Longer-term, Apple could incorporate virtual reality technology into the iPhone. Longer-lasting batteries are another key improvement that many iPhone users are hoping for.
In short, Apple should be able to come up with enough improvements to keep most iPhone users upgrading every 2-3 years (or annually, for the most rabid fans) for many years to come. This represents a massive recurring revenue stream that will grow as the iPhone user base expands. That's reason enough for Apple investors to stick around -- or even double down.
The article Apple's Earnings Crater -- For Now originally appeared on Fool.com.
Adam Levine-Weinberg is long January 2017 $85 calls on Apple. The Motley Fool owns shares of and recommends Apple. Try any of our Foolish newsletter services free for 30 days. We Fools may not all hold the same opinions, but we all believe that considering a diverse range of insights makes us better investors. The Motley Fool has a disclosure policy.
Copyright 1995 - 2016 The Motley Fool, LLC. All rights reserved. The Motley Fool has a disclosure policy.