Apple Watch Sales Are Predicted to Surge This Holiday Season, But Investors Should Still Focus on th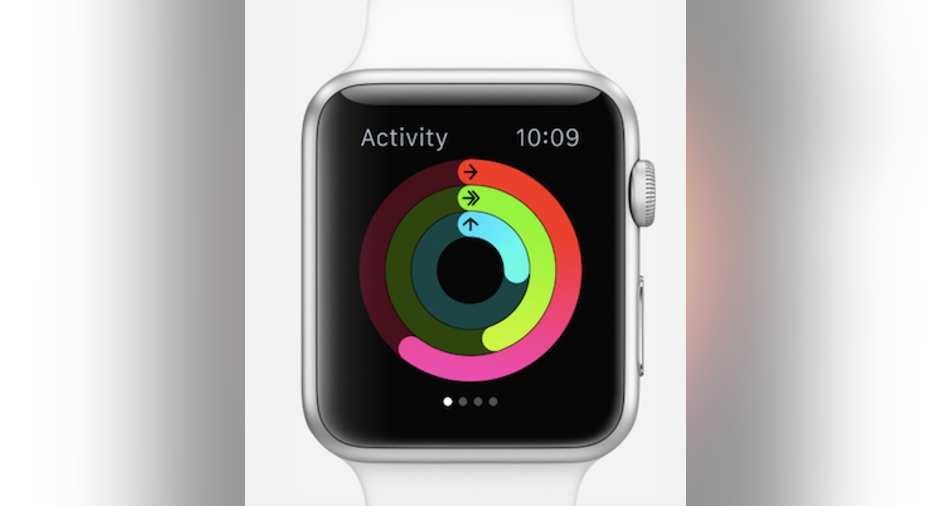 Source: Apple.
It's that time of the year where companies are banking on frenzied shoppers to open their wallets and (hopefully) send a little monetary love their way. And this holiday season, a few analysts think shoppers will do just that for the Apple Watch.
Drexel Hamilton analyst Brian White said in a research note that, "We believe this holiday could be the inflection point for the Apple Watch, driving an acceleration in the adoption rates in 2016 and beyond."
White bases his views for Apple Watch demand on the IBM Watson Trend app, which predicts holiday shopping trends and gives them scores raging from 0 to 100. The Apple Watch scored a 100, which White takes as a sign demand for the device will spike this holiday season, and he's not the only one.
An FBR & Co. analyst, Daniel Ives, predicts that Apple could sell 6 million Watches in the December quarter, bringing total sales for the year to 12 million.
Similarly, a Digitimes article, republished by 9to5Mac, says that Apple will sell 10 million Watches this year, with 4 million of those sales coming during the holiday season.
Like Rudolph, Apple Watch already leads the packOf course, if these predictions pan out, it would be great for Apple. But investors should also remember that even if Apple doesn't meet these expectations, the Apple Watch is already poised for long-term growth.
According to Canalys, Apple has already shipped nearly 7 million watches since its launch, which would put the company ahead of wearable sales from all of its competitors combined, over the past five quarters.
And while new more smartwatch offerings from Tag Heuer, Fossil, and others have recently hit the market, Canalys believes the competition will continue to fall behind Apple. "Vendors will continue to battle for position behind Apple in Q4 as a raft of new devices from a diverse set of companies hits the market," said the analyst firm.
But it's not just the new smartwatch competitors that are having a hard time keeping up with Apple. Strategy Analytics recently reported that Apple shipped 4.5 million Watches in the third quarter, compared to Samsung's smartwatch shipments of just 600,000. The research firm estimates Apple currently holds a 74% share in global smartwatch market.
Apple's long-term leadAccording to Tractica, Apple will stay ahead of competitors until at least 2020, when the Apple Watch is expected to take 27% of all smartwatch shipments, but still hold 54% of all wearable revenues.
Clearly, Apple is already in a great position in the smartwatch market, and its influence is often seen as a predictor of how well the market is doing. "All eyes will be on Apple Watch sales during the Q4 holiday quarter as a barometer of the strength of the nascent smart watch market," Canalys recently wrote.
This means that investors shouldn't panic even if Apple falls short of some of the holiday season sales predictions. Apple's playing the long game in the wearables market, and it's off to a great start compared to the rest of its competition. Apple Watch sales from one quarter won't make or break the device, but the indicators point to a happy holiday for Apple's smartwatch ambitions all the same.
The article Apple Watch Sales Are Predicted to Surge This Holiday Season, But Investors Should Still Focus on the Long Game originally appeared on Fool.com.
Chris Neiger has no position in any stocks mentioned. The Motley Fool owns shares of and recommends Apple. The Motley Fool recommends Fossil. Try any of our Foolish newsletter services free for 30 days. We Fools may not all hold the same opinions, but we all believe that considering a diverse range of insights makes us better investors. The Motley Fool has a disclosure policy.
Copyright 1995 - 2015 The Motley Fool, LLC. All rights reserved. The Motley Fool has a disclosure policy.