Apple Supplier Foxconn Seriously Considering U.S. Expansion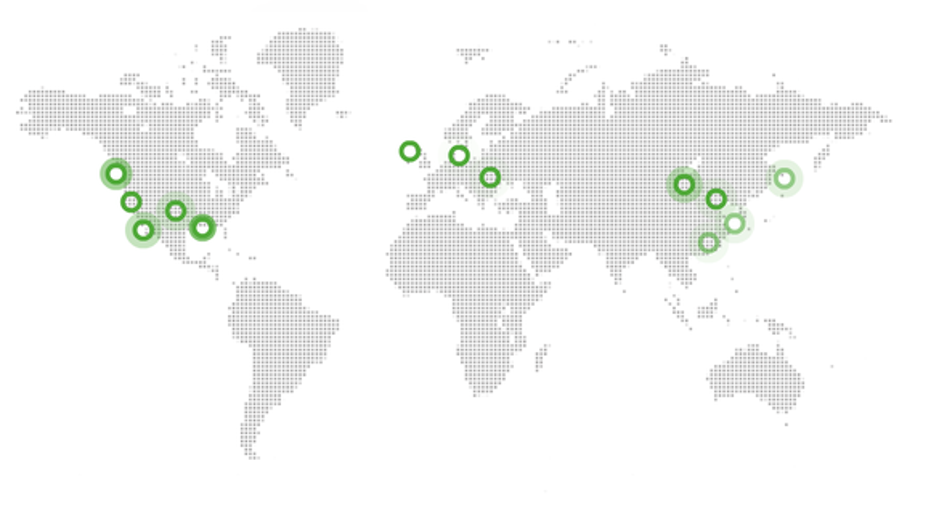 iPhone 7 being machined. Image source: Apple.
Last month, reports surfaced that Apple (NASDAQ: AAPL) had asked two of its primary contract manufacturers, Foxconn and Pegatron, to evaluate the possibility of manufacturing iPhones in the U.S. Evidently, Pegatron opted not to research the possibility, believing it would be too costly, but Foxconn complied and gave the idea some serious thought. After all, Apple is its largest customer, so it didn't have much choice but to entertain the idea.
While I was (and still am) skeptical about Apple being able to bring back any meaningful number of jobs (i.e., beyond a token number of jobs that might primarily serve political purposes) based on a wide range of factors like supply chain logistics, it turns out that Foxconn is seriously exploring the notion of expanding its U.S. operations. Foxconn has announced that it is in discussions with the U.S. to potentially invest in expansion. In a statement released earlier today, Foxconn said, "While the scope of the potential investment has not been determined, we will announce the details of any plans following the completion of direct discussions between our leadership and the relevant U.S. officials."
Foxconn didn't elaborate on which executives were conducting negotiations, or if any of Foxconn's customers had any input, but you can absolutely bet that Apple has some strong opinions on the matter behind closed doors. The news comes just a day after Japan's Softbank said it would invest $50 billion in the U.S. and create 50,000 new jobs.
Stop me if you've heard this one before
While Foxconn mulls the idea, keep in mind that this isn't the first time that Foxconn has considered expanding manufacturing in the U.S. The contract manufacturer said in 2013 that it wanted to assemble smartphones and tablets stateside, and again in 2014. Labor costs have been on the rise in the Middle Kingdom, pinching Foxconn's margins in the process.
Foxconn does already have a presence in the U.S., in part to provide timely support to U.S.-based customers as well as to facilitate collaboration on product development, since manufacturability is critical to scaling. The company has manufacturing and logistics services facilities in a handful of states.
Foxconn global facilities. Image source: Foxconn.
It's probably smart for Foxconn to remain vague at this point, declining to elaborate on any potential expansion in concrete terms. It can score political points by expanding, but theoretically keeping any expansion modest would put a lid on costs as labor costs in the U.S. are still meaningfully higher than in China.
Still a skeptic
It's also a distinct possibility that a Foxconn expansion in the U.S. would focus on areas outside of consumer electronics, but it's unclear exactly what Foxconn has on its mind. But it's hard to imagine Apple sitting out of these discussions altogether, since it has already expressed interest in at least evaluating the possibility. Plus, any cost increases borne by Foxconn would naturally be passed along at least in part to the iPhone maker, and then subsequently to consumers, if Foxconn wants to expand smartphone and tablet assembly.
Despite this new report, I'm still skeptical about Apple's ability to move any non-trivial number of jobs back to the U.S., particularly around the iPhone. The supply chain is simply far too embedded in Asia to produce the device anywhere else in the volumes that Apple needs.
10 stocks we like better than Apple When investing geniuses David and Tom Gardner have a stock tip, it can pay to listen. After all, the newsletter they have run for over a decade, Motley Fool Stock Advisor, has tripled the market.*
David and Tom just revealed what they believe are the 10 best stocks for investors to buy right now... and Apple wasn't one of them! That's right -- they think these 10 stocks are even better buys.
Click here to learn about these picks!
*Stock Advisor returns as of Nov. 7, 2016
Evan Niu, CFA owns shares of Apple. The Motley Fool owns shares of and recommends Apple. The Motley Fool has the following options: long January 2018 $90 calls on Apple and short January 2018 $95 calls on Apple. Try any of our Foolish newsletter services free for 30 days. We Fools may not all hold the same opinions, but we all believe that considering a diverse range of insights makes us better investors. The Motley Fool has a disclosure policy.