Apple Stores Lose Ground to Wireless Carriers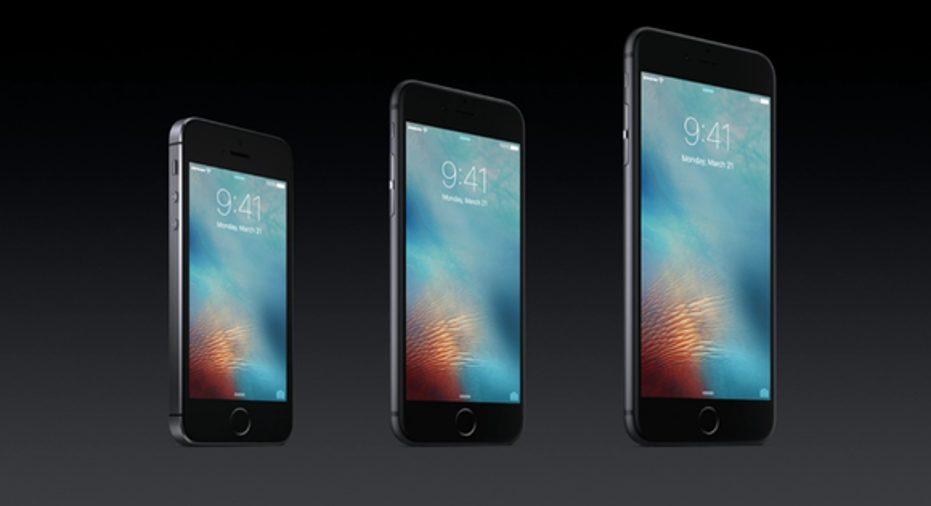 More people are buying Apple's current-gen iPhones from carriers. Source: Apple
When it comes to retail operations, Apple has been head and shoulders above the competition. In the heavily watched metric of sales per square foot, Apple led all U.S. retailers with a figure of $4,798.82, 53% higher than high-end jeweler Tiffany & Co. Even better for Apple investors, Apple grew its retail sales per square foot 5.4% last year from 2014's figure of $4,551.
The impetus for Apple's retail growth has been sales of the company's signature iPhone product. Apple grew iPhone sales from inception to $155 billion last fiscal year. In the recently reported first quarter, iPhone growth substantially slowed. Apple sold 74.8 million units during the quarter, less than 1% higher than last year's corresponding quarter.
A report from Consumer Intelligence Research Partners, or CIRP, points to further trouble ahead for both Apple's iPhone and retail sales.
More consumers are buying iPhones from carriersCIRP's data shows fewer U.S. iPhone consumers are buying the phone directly from Apple. Last year the company reported that 11% purchased the device direct from Apple versus 16% two years earlier. Instead, these consumers are increasingly buying iPhones from wireless carriers, with this method growing from 65% to 76% during the same time frame. Three years ago, Apple CEO Tim Cook rallied his retail staff in an attempt to sell more iPhones through Apple Stores. CIRP's data seems to point to these efforts as unfruitful (side note: two-hour waits to talk to product specialists aren't conducive to increased sales). Selling a lower percentage of its own device is negative for Apple on a few levels.
Perhaps the most direct way investors would be affected is in the company's margins. Apple and carriers have been tight-lipped in regard to selling fees, but Apple pays a fee for the carrier to sell the unit. So far, this hasn't been an issue for the company. Over the past two fiscal years, Apple's been able to grow its heavily watched gross margin percentage from 37.6% to 40.1% by raising iPhone prices and controlling its supply chain.
It's possible the biggest risk is unable to be measured. As Apple's highest-grossing product, the iPhone drives considerable traffic into Apple's retail stores. If a larger percentage of these purchases are occurring outside Apple's stores, Apple loses out on impulse buys and in-hand, direct product marketing.
What to make of device subsidies?After T-Mobileaxed device subsidies in 2013 for phone leasing plans, there's been a shift among major carriers to decouple the cost of the device from the cost of wireless service. Many predicted iPhone sales would surge as carrier leasing plans would lead many consumers to upgrade smartphones annually instead of the traditional two-year cycle. Others predicted upgrade cycles would lengthen once consumers were aware of the device's real cost.
The jury is still out, but if last quarter is any indication, the latter may be more indicative of Apple's future. During the first-quarter conference call, Apple CEO Tim Cook said he expected Apple unit shipments to fall in the current quarter. A larger percentage of iPhones purchased through carriers, combined with fewer subsidies, seems to be a risk to both Apple's iPhone revenue and the company's enviable retail sales-per-square-foot metric.
The article Apple Stores Lose Ground to Wireless Carriers originally appeared on Fool.com.
Jamal Carnette owns shares of Apple. The Motley Fool owns shares of and recommends Apple. Try any of our Foolish newsletter services free for 30 days. We Fools may not all hold the same opinions, but we all believe that considering a diverse range of insights makes us better investors. The Motley Fool has a disclosure policy.
Copyright 1995 - 2016 The Motley Fool, LLC. All rights reserved. The Motley Fool has a disclosure policy.