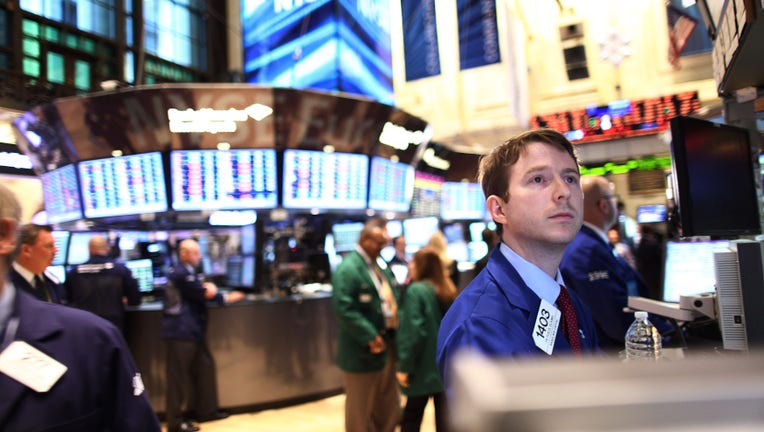 FOX Business: Capitalism Lives Here
After a choppy session, the markets ended in the green, led by the technology sector. Shares of iPad-maker Apple shook off morning losses and closed solidly higher.
Today's Markets
The Dow Jones Industrial Average rose 39.6 points, or 0.3%, to 13074, the S&P 500 rose 4.7 points, or 0.33%, to 1414 and the Nasdaq Composite gained 15.6 points, or 0.52%, to 2989.
Apple (NASDAQ:AAPL) had its worst day in four years on Wednesday and traded in a wide range Thursday. The company's market capitalization briefly slipped below the $500 billion mark before recovering and climbing greater than 1%. Still, its immense market value means it has an outsize affect on the broader markets.
The European Central Bank held its main refinancing rate steady at 0.75%, as expected. The Bank of England held its benchmark interest rate at 0.5% and the size of its quantitative easing program unchanged at 375 billion pounds, also as forecast.
Both central banks have been confronted with economies that are reeling from the debt crisis in the eurozone. Indeed, the U.K. government pared back its economic forecasts on Wednesday.
In the U.S., the focus shifted to the U.S. labor market with the all-important monthly jobs report set to be published on Friday. The Labor Department said new claims for unemployment benefits fell to 370,000 last week from an upwardly revised 395,000 the week prior. Claims were expected to fall to 380,000 from an initially reported 393,000.
A separate report by Challenger, Gray & Christmas showed planned job cuts by U.S. employers jumped 20% month-to-month in December to 57,081. The report said the food industry led the cuts -- mostly the result of the bankruptcy at snack maker Hostess Brands.
Energy futures broadly sold off. The benchmark crude contract $1.50, or 1.7%, to $86.38 a barrel. Wholesale New York Harbor gasoline sold off by 1.4% to $2.60 a gallon. In metals, gold climbed $6.20, or 0.37%, to $1,700 a troy ounce.
Traders also continued paying close attention to Washington, D.C. where lawmakers were working to make a deal to avert the fiscal cliff. Democrats and Republicans continued making the case for their respective plans with no specific agreement in sight.
Foreign Markets
The Euro Stoxx 50 rose 0.32% to 2600, the English FTSE 100 gained 0.32% to 5911 and the German DAX jumped 1% to 7528.
In Asia, the Japanese Nikkei 225 climbed 0.81% to 9545 and the Chinese Hang Seng slipped 0.09% to 22250.