Apple Music Is Off To a Strong Start With 10 Million Users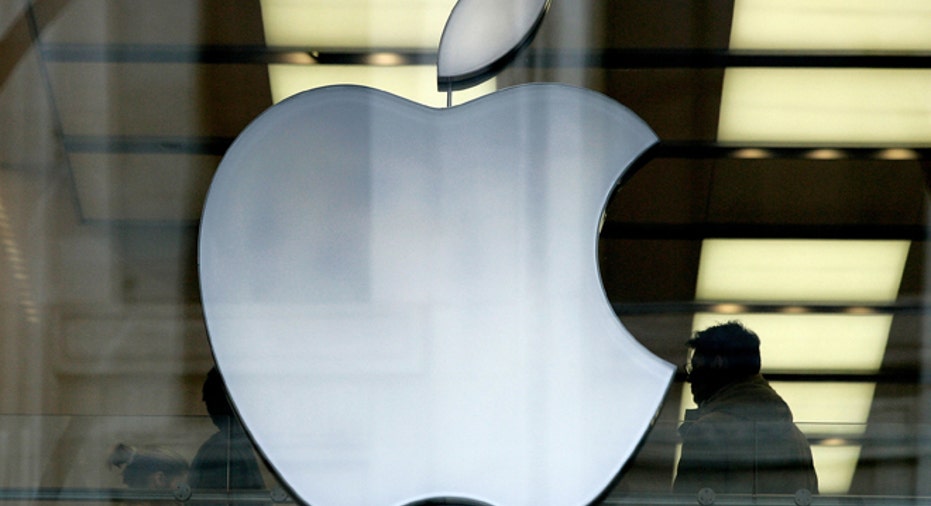 Image source: Apple.
It's been just under a month since Apple's new music streaming service Apple Music launched, and the service has already garnered over 10 million users. That's according to Hits Daily Double, citing industry sources at the major record labels. These insiders were pleasantly surprised by the rapid adoption. This is even more impressive considering some early criticisms that the interface is a little clunky and unintuitive, which is unlike Apple.
Are Pandora and Spotify worried yet?In 2013, Apple took a shot at Pandora with iTunes Radio, an algorithmic recommendation engine that similarly found new artists for users. Much like Pandora, iTunes Radio utilized a free ad-supported model, although iTunes Match subscribers were granted an ad-free version (both iTunes Radio and iTunes Match are now rolled into Apple Music). Back then, Pandora shares fell after Apple said it was already up to 11 million unique listeners just days after launch. iTunes Radio grabbed 20 million listeners in the first month.
Pandora's user growth has lagged ever since. To be clear, the music streaming pioneer is still growing its listener base, up 5% last quarter to 79.4 million, but user growth has undeniably decelerated. Shares have suffered badly as a result, down by a third over the past year.
In much the same way that iTunes Radio was a direct threat to Pandora, Apple Music is targeting Spotify by offering on-demand streaming. Unlike Spotify, there is no free ad-supported model though. Apple Music costs $10 per month per user, or $15 per month per family. For reference, Spotify currently boasts over 75 million active users, of which 20 million are premium subscribers.
This could mean that Apple has already garnered half as many paid subscribers in one month as Spotify has in nearly 7 years. But keep in mind that Apple is offering a generous 3-month promotional period for Apple Music in the hopes of attracting subscribers. It must be fairly confident in retaining those subscribers too, seeing as how it recently decided to pay artists during this trial period after Taylor Swift rose a stink about it.
That means the real test is still 2 months awayIt will all boil down to how many subscribers Apple will be able to retain -- how many will stay and pay? Perhaps more relevant for Spotify, how many subscribers can Apple poach? While the two services aren't necessarily mutually exclusive, there's so much overlap with what they offer that most people will choose one or the other.
For the most part, Apple Music and Spotify offer fairly comparable music libraries outside of a handful of high-profile artists like Taylor Swift or Thom Yorke (both are generally against streaming models but are on Apple Music).
Beyond easy access to a large and loyal user base, Apple has a couple of other advantages over Spotify: family pricing and human curation. Apple Music's $15 per month per family (up to 6 users) is a strong price point. Spotify charges an additional $5 per month per user on top of the $10 per month for the first user, topping out at $30 per month for 5 users. Spotify does plan to match Apple here though, as if it wasn't already getting squeezed enough by the Mac maker.
On the curation side, Spotify just announced a new partnership with Beatport to include the latter's curated playlists. Beatport will also make more curated playlists. Historically, Spotify's extent of human curation has largely come from its users who share playlists, with just a handful of internally curated playlists. But Apple paid an awful lot of money to get some of the top talent in the music industry, so Spotify will have a tough time keeping up.
It's not clear whether or not Apple will provide official figures anytime soon. Apple Music results will be included in its Services category, and it could be possible to discern some meaningful information here. If 10 million users all subscribed at $10 per month, the resulting $300 million (throughout an entire quarter) sequential increase in Services revenue could be noticeable compared to the current $5 billion revenue base.
If Apple Music reaches 20 million, 30 million, or more paid subscribers, investors will very easily notice the service's adoption.
The article Apple Music Is Off To a Strong Start With 10 Million Users originally appeared on Fool.com.
Evan Niu, CFA owns shares of Apple. The Motley Fool recommends Apple and Pandora Media. The Motley Fool owns shares of Apple and Pandora Media. Try any of our Foolish newsletter services free for 30 days. We Fools may not all hold the same opinions, but we all believe that considering a diverse range of insights makes us better investors. The Motley Fool has a disclosure policy.
Copyright 1995 - 2015 The Motley Fool, LLC. All rights reserved. The Motley Fool has a disclosure policy.