Apple Lays Groundwork for First Debt Sale Ever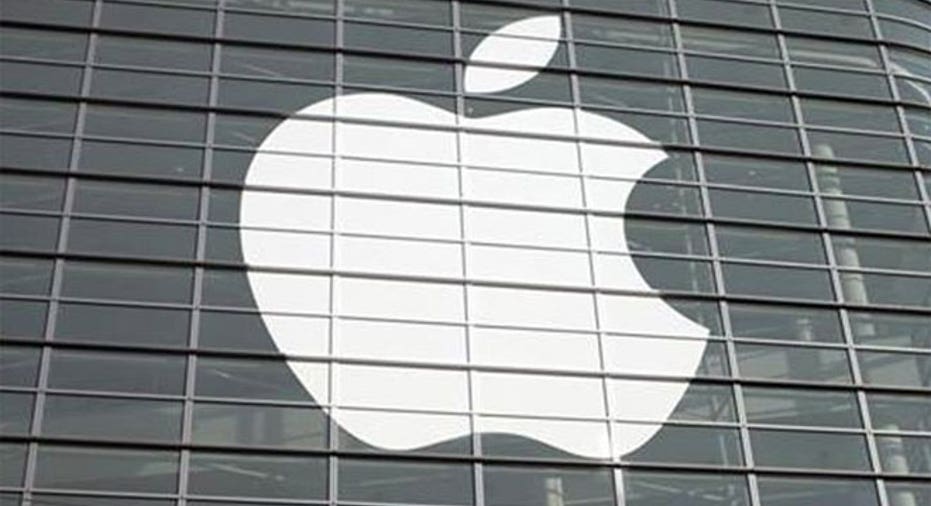 Apple (NASDAQ:AAPL) took initial steps Monday for what would be its first debt sale ever, as the US computer giant lays the groundwork for what would be one of the most anticipated bond sales of the year.
The company was to begin investor calls today led by Deutsche Bank and Goldman Sachs, a source familiar with the situation told IFR, and filed SEC paperwork for a debt offering.
The only major tech company without a penny of debt on its books, Apple stunned the markets last week by announcing it could sell debt for the first time to help fund a $100 billion capital return program for shareholders.
Any bond offer from the makers of the iconic iPhone and iPad would be highly sought after by investors, and it is believed the company could raise funds at a cheaper rate than even Triple A rated Microsoft.
Apple was not immediately available for comment. It was not known if the company would look to issue debt in dollars, sterling, euros or some mix of currencies.
As it unveiled its first quarterly profit decline in more than a decade last week, Apple said it plans to buy back some $60 billion of shares over the next three years.
According to analyst estimates, Apple has $145 billion of cash - but only $45 billion on hand in the US, and thus not enough to fully fund the share buy-back program.
Research firm CreditSights said this meant that Apple would likely have to issue around $15 billion to $20 billion of debt for the next three years.
SIGNIFICANT CHANGE
The change in strategy comes as Apple gives in to investor demands to unlock its vast pile of cash while grappling with uncertainties in the highly fluid tech sector.
While analysts suggest that coming to the debt markets makes sense now - with interest rates near record lows, the cost of issuing debt is cheaper than ever - Apple failed to get the coveted Triple A rating from agencies.
S&P awarded the company an AA+ rating after last week's announcement, while Moody's rated it Aa1.
"Apple's Aa1 rating is not higher due to Moody's view that there are inherent long-run risks for any company with high exposure to shifting consumer preferences," Moody's analyst Gerald Granovsky said last week.
On a conference call with analysts last week, Apple CEO Tim Cook acknowledged that the company's long spectacular growth - which relies heavily on new products - had been tempered.
And the decision to issue debt for the first time is seen by some in the market as a recognition that the realities of the marketplace have changed.
"The fact that Apple will spend US$100bn for shareholders is an admission that their business is maturing," a tech company coverage banker at a large US firm told IFR last week.
"It's a complete capitulation on the growth story in my opinion."
Even so, any debut debt offer from the company - one of the most instantly recognized brands in the world - will surely be snapped up by investors.
Because it has no debt outstanding, many believe Apple could sell bonds at tighter yield spreads than Microsoft, which last Thursday priced a new US$1billion 10-year bond at 70 basis points (bp) over Treasuries.
Bankers estimate that Apple could issue 10-year bonds at around 45bp-50bp over Treasuries.
Given the funding needed and the size of investor demand, many believe Apple would issue debt across multiple maturities and currencies.
(Reporting by Josie Cox; Additional reporting by Reuters News; Writing by Marc Carnegie; Editing by Ciara Linnane)