Apple Inc's WWDC 2016: 3 Important Product Moves to Watch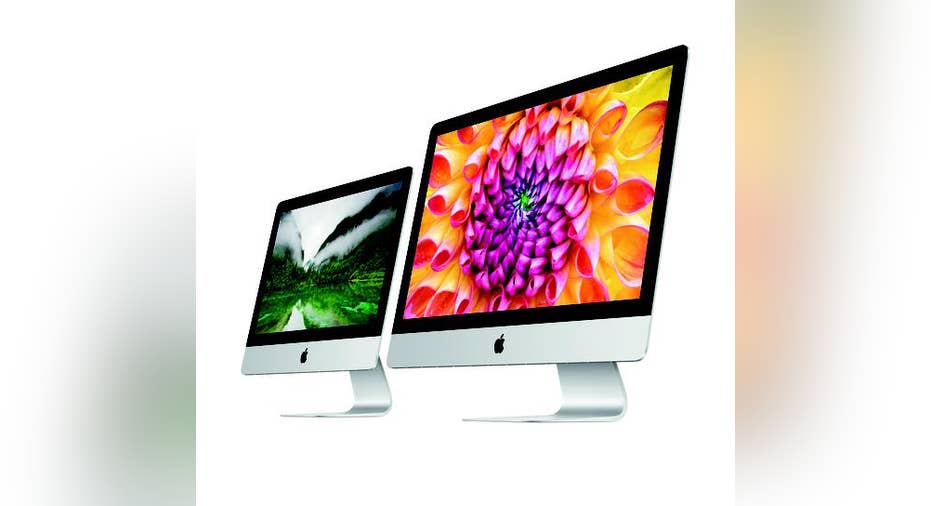 April is National Poetry month and tech giant Apple appears to be feeling the spirit of the season.
Source: Apple.
Earlier this week, Apple posted the above poem to announce the dates for its upcoming World Wide Developers Conference (WWDC), one of the most-important events the company holds each year. Here's a quick preview of the products and topics expected to dominate the discussion at WWDC 2016, being held June 13-17.
iOS 10 It's a virtual lock that Apple will use the opening WWDC keynote presentation to debut updates to its mobile and desktop operating systems. Here's what the rumor mill is kicking about in terms of Apple's upcoming mobile software update.
Starting with the most plausible, it appears Apple will enable users to hide at least some of the default apps game center, stocks, etc. that the company has long locked into the home screen. One app store analytics company noticed an interesting bit of code Apple recently added to all App Store apps, which reads "isFirstPartyHideableApp." This would be convenient, but far from game-changing. However, given the public deployment of this new code, this rumor seems relatively bankable. Goodbye, game center.
Apple is also reportedly developing a new app to further its efforts to dominate our increasingly smart homes. Predictably dubbed "Home," the app will serve as the missing hub to connect disparate iOS-enabled devices in a single place. With smart appliances and other gadgets only likely to increase in number and importance in our homes in coming years, Apple's efforts to create a single unified space seems like a win for users and the company.
Additionally, Apple has reportedly been experimenting with a new voice mail-dictation service powered by Siri. The service, which is reportedly still being tested by Apple employees, would allow Siri to transcribe your voicemail messages and send you the transcript.
Siri would then send the transcript of her interaction with the caller as an email or iMessage to a user's iPhone. The feature's inclusion in iOS 10 reportedly hinges on Siri's translational accuracy. As you can imagine, there is no shortage of rumors regarding iOS 10's content, but these are a few that appear most often in reading on the subject.
Source: Apple
OS X Fuji Like its mobile OS brethren, count on Apple debuting the newest version of its Mac software during the WWDC keynote. There hasn't been the same intensity to the speculation about OSX, but several potential features that I've seen discussed could still prove quite alluring.
Primary among them is Apple's likely move to bring Siri to the Mac. When plugging into a power charger, Mac users will reportedly be able to summon Apple's digital assistant using the traditional "Hey, Siri" invocation. It isn't clear if Apple has any desktop-specific improvements planned. Either way, this would represent only the latest step in the growing feature convergence between Apple's mobile and desktop platforms in recent years.
There's also some speculation that Apple plans to overhaul the Photos app,which the company emphasized over its legacy iPhoto product in last year's update. Details aren't exactly clear as to whether this purported upgrade would more likely impact the desktop, mobile, or both versions of Photos.
New Apple WatchLike iOS and OSX, it seems safe to expect Apple to preview the latest version of its smartwatch software, WatchOS, at this year's WWDC. The question that has arisen in recent months is whether Apple's Watch update will also involve new hardware.
Source: Apple.
For those who don't recall, Apple launched the Apple Watch last April, but it used last year's WWDC keynote to preview its second-generation WatchOS 2 software. The timing in doing so seems favorable. A June launch window would allow for more than a year passing since the original Apple Watch shipped, which could help sooth some potential criticism from those irked by potential new hardware upgrades.
A June debut would also allow Apple to place a greater emphasis on the expected form factor update for the company's rainmaking iPhone lineup later this fall. Many expect Apple iPhone shipments to stall in coming quarters, which will put increased pressure on Apple to deliver something more than an incremental upgrade to its smartphone lineup.
We still have several months to go before we'll know firsthand what Apple has in store for its next marquee event. Expect to see the rumor mill rev into high gear in the intervening months ahead of Apple's June WWDC.
The article Apple Inc's WWDC 2016: 3 Important Product Moves to Watch originally appeared on Fool.com.
Andrew Tonner owns shares of Apple. The Motley Fool owns shares of and recommends Apple. Try any of our Foolish newsletter services free for 30 days. We Fools may not all hold the same opinions, but we all believe that considering a diverse range of insights makes us better investors. The Motley Fool has a disclosure policy.
Copyright 1995 - 2016 The Motley Fool, LLC. All rights reserved. The Motley Fool has a disclosure policy.