Apple, Inc.'s Slow but Steady PC Rise Continues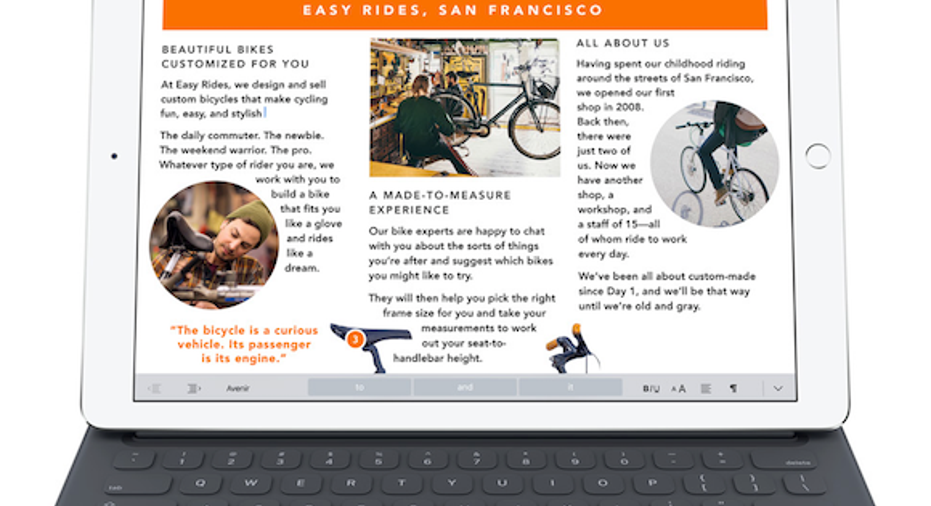 Image source: Apple.
Slowly but surely, Apple has been growing its global PC market share every quarter for nearly a decade. Meanwhile, the mature PC market continues to stagnate, although global unit volumes have stabilized for the most part. Even though Mac unit shipments declined by 4% in the fourth quarter, that still outperformed the broader market's 11% drop, according to IDC. So Apple gained share.
IDC has now released its estimates for the first quarter, and the numbers show that this trend is continuing.
The MacBook risesIDC estimates that Apple has now become the No. 4 global PC vendor, thanks in part to strong demand within North America. Apple's performance was strong enough to narrowly overtake ASUS in the rankings.
| Vendor | Q1 2016 Shipments | Q1 2016 Market Share |
| --- | --- | --- |
| Lenovo | 12.2 million | 20.1% |
| HP | 11.6 million | 19.2% |
| Dell | 9 million | 14.9% |
| Apple | 4.5 million | 7.4% |
| ASUS | 4.4 million | 7.2% |
Data source: IDC.
It was a slim victory over ASUS, and it's also worth noting that Gartner's figures differ in that it still ranks ASUS at No. 4 with 5.4 million units shipped. But regardless, Apple continues to hold its own in the PC market, slowly chipping away at the Windows world.
Mac updates these days are largely incremental, since it's such a mature product category. Additionally, the timing of future Mac cycles is sort of up in the air right now as Intel is moving away from its long-standing tick-tock model. But in the absence of CPU performance improvements, Apple can still drive demand with new industrial designs and continued operating system updates.
The rise of detachablesCategorically, the PC market is also being partially cannibalized by rising sales of detachables and convertibles. The Mac will decidedly not be Apple's attempt to capture this demand; that's what iPad Pro is for. For what it's worth, IDC technically considers the iPad Pro to be a detachable due to the Smart Keyboard, even though the accessory is sold separately.
Image source: Apple.
Still, part of me thinks that Apple could have hedged its bets on convertibles and detachables when it comes to the operating system interface. The Mac maker has made a concerted bet that mobile and desktop platforms would remain distinct, but that could turn into a disadvantage if the market signals that it truly wants a convergence -- which could be happening as we speak, given that detachables sales are on the rise.
The article Apple, Inc.'s Slow but Steady PC Rise Continues originally appeared on Fool.com.
Evan Niu, CFA owns shares of Apple. The Motley Fool owns shares of and recommends Apple. The Motley Fool recommends Gartner and Intel. Try any of our Foolish newsletter services free for 30 days. We Fools may not all hold the same opinions, but we all believe that considering a diverse range of insights makes us better investors. The Motley Fool has a disclosure policy.
Copyright 1995 - 2016 The Motley Fool, LLC. All rights reserved. The Motley Fool has a disclosure policy.