Apple, Inc.'s iPhone Grabs Big Market Share in the U.S.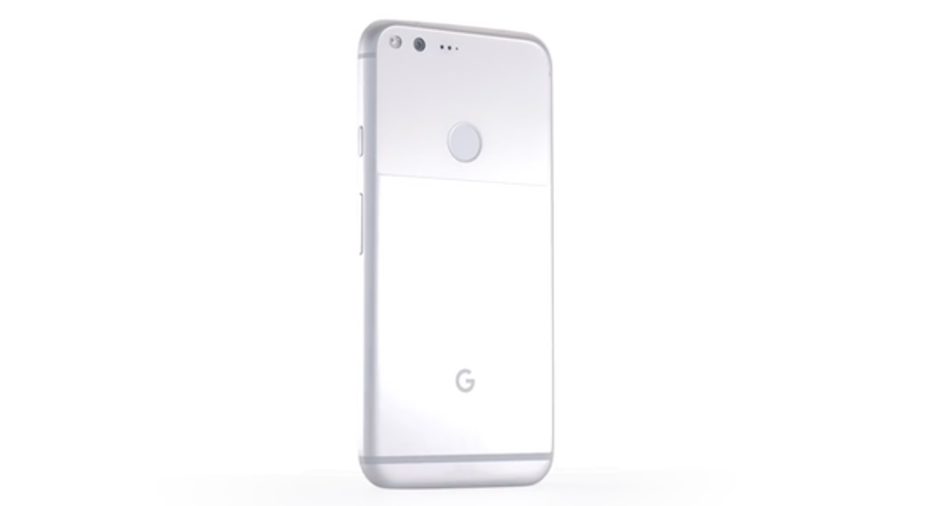 Apple (NASDAQ: AAPL) benefited hugely in the three months ending in October, according to quarterly smartphone market share data released by Kantar Worldpanel on Wednesday. During the period, iPhone sales accounted for an impressive 4 of every 10 smartphone sales in the U.S. Apple's sharp rise in smartphone market share during the period bodes well for the iPhone 7 and iPhone 7 Plus prospects.
iPhone 7. Image source: Apple.
Big U.S. market share for iPhone
With Apple beginning deliveries of its iPhone 7 and iPhone 7 Plus in September and Kantar's quarterly data ending in October, Kantar's quarterly data includes about a month and a half of important sales of the new devices. That being the case, the data provides some insights into how the new phones are faring.
Based on Kantar's data, the iPhone 7 and iPhone 7 Plus seem to have hit the ground running. iPhone sales represented 40.5% of smartphone sales in the three months ending October -- up a notable seven percentage points year over year, from 33.5%.
Going further, Kantar provided some specific, bullish data on the new iPhone versions during the period, saying the iPhone 7 the top-selling device during the period, accounting for 10.6% of smartphone sales, and the iPhone 7 Plus was the fourth best-selling smartphone with a 5.3% share of smartphone sales. This is particularly notable considering these phones were available for only half of this period -- and their availability was supply constrained.
Apple almost certainly benefited significantly from Samsung's recall of its flagship Galaxy Note 7 smartphones during this period. The device was recalled a few weeks after its launch, and a few weeks before Apple started shipping its iPhone 7 and iPhone 7 Plus devices. Samsung eventually took its recall even further, opting to end production of the Note 7 altogether after replacement batteries failed to deter spontaneous battery overheating that would lead to the Note 7 catching fire.
Apple vs. Alphabet
In addition to highlighting a strong period for iPhone sales in the U.S., Kantar's just-released data highlighted two other important takeaways for Apple investors.
1. Apple's iOS is gaining on Alphabet's (NASDAQ: GOOG) (NASDAQ: GOOGL) Android: The quarterly data marked a fifth quarter in a row of year-over-year declines for Android market share, Kantar noted. But the Android operating system's share of smartphone shipments -- at 57.9% --- is still meaningfully higher than Apple's 40.5% iOS' share. Apple's share, of course, is particularly notable since the company's operating system is only included on its own phones, while the Android OS is available on many different smartphone manufacturers' devices.
Google Pixel. Image source: Google
2. Google Pixel sales were solid: Despite only being widely available for sale for about 11 days of Kantar's measured period, Alphabet's brand new Pixel phone grabbed 0.5% of all smartphone sales in the U.S., matching market share from Huawei and Microsoft.
Overall, it's good to see the iPhone continuing to resonate with customers in Apple's home market. With the iPhone representing about 60% of Apple's total revenue, the device remains critical to the company's business results. But investors may want to keep an eye on Alphabet's early success with its new Pixel phone. If Alphabet can keep this up, the new premium phone could evolve into a threat to the iPhone.
10 stocks we like better than Apple When investing geniuses David and Tom Gardner have a stock tip, it can pay to listen. After all, the newsletter they have run for over a decade, Motley Fool Stock Advisor, has tripled the market.*
David and Tom just revealed what they believe are the 10 best stocks for investors to buy right now... and Apple wasn't one of them! That's right -- they think these 10 stocks are even better buys.
Click here to learn about these picks!
*Stock Advisor returns as of Nov. 7, 2016
Suzanne Frey, an executive at Alphabet, is a member of The Motley Fool's board of directors. Daniel Sparks owns shares of Apple. The Motley Fool owns shares of and recommends Alphabet (A shares), Alphabet (C shares), and Apple. The Motley Fool owns shares of Microsoft and has the following options: long January 2018 $90 calls on Apple and short January 2018 $95 calls on Apple. Try any of our Foolish newsletter services free for 30 days. We Fools may not all hold the same opinions, but we all believe that considering a diverse range of insights makes us better investors. The Motley Fool has a disclosure policy.