Apple, Inc.'s Inevitable iPhone Decline Is Here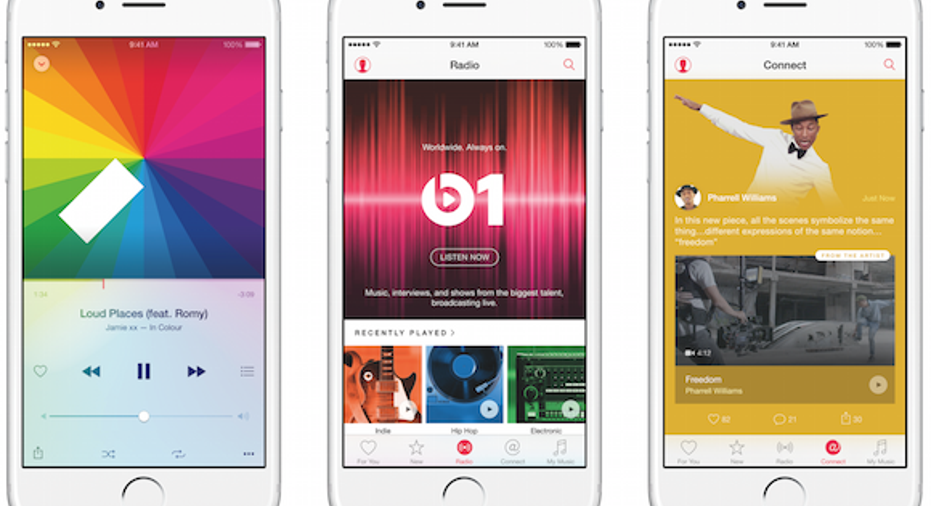 Image source: Apple.
It never a question of if, but rather how much.
As expected, Apple has reported its first-ever decline in iPhone unit sales. The Mac maker sold 51.1 million iPhones last quarter, down 16% from a year ago. That helped drive total revenue of $50.6 billion, which in turn translated into net income of $10.5 billion, or $1.90 per share. The company also expanded its capital return program by $50 billion, of which $35 billion is being set aside for the share repurchase authorization.
At long last, macroeconomic challenges that other companies have been struggling with are now taking their toll on Apple. Here's what's happening behind the headlines.
iPhone slowsSimply put, 2014's iPhone 6 upgrade cycle was massive -- so massive that it spanned two quarters, as Apple was so supply constrained that a lot of those sales shifted to the Q1 2015 quarter. There's no way that Apple could have topped that cycle, and it didn't. CEO Tim Cook acknowledged that the 6s cycle has been smaller than the 6 cycle, but larger than the 5s cycle.
There was a particularly large sequential decline in average selling prices, from $691 to $642. This decline was largely a function of continued currency impacts and the product mix shifting toward mid-tier and entry-level offerings. Note that the $400 iPhone SE was launched after the fiscal quarter closed, so it had no impact on ASPs...yet (more on this later).
Data source: SEC filings. Fiscal quarters shown.
Cook emphasized that the three sources of iPhone customers -- upgrades, switchers, and first-timers -- remain strong. Apple has a 95% customer loyalty rate for upgrades; Android switchers are trending higher and switching rates are at all-time highs; global smartphone penetration is still just 42% so targeting first-time buyers in emerging markets remains remarkably important.
iPad and MaciPad sales continue to decline, but Apple expects the new 9.7-inch iPad Pro to strengthen the business and its June guidance includes the strongest expected revenue performance for iPad in years. Replacement cycles are simply longer in the tablet market, and Apple isn't too worried since the iPad still enjoys strong satisfaction and usage statistics. Apple sold 10.3 million iPads during the quarter.
Apple sold 4 million Macs in the fiscal second quarter, down 12%. That's worse than the third-party estimates from IDC and Gartner that were put out a few weeks ago, and -- more notably -- worse than the broader market's decline. That suggests that Apple failed to gain market share, which it has done virtually every quarter for nearly a decade. Part of the figures included a reduction in Mac channel inventory, though, likely related to the recent MacBook refresh. Apple noted that 80% of Mac customers in China are first-time Mac users.
Say hello to a new non-GAAP services metricApple talked quite a bit about services on the January call, but the company is talking about services even more now. Specifically, Apple is introducing another non-GAAP metric for investors to digest: installed base related purchases.
The idea is to look at how much Apple customers spend on digital content and services, because this is an indicator of engagement and additional monetization opportunities. The tricky part is that Apple has always accounted for different types of content in different ways.
Apple Music is an important component of GAAP services revenue. Image source: Apple.
Things like iTunes purchases have always been accounted for on a wholesale basis, where Apple recognizes the gross billed amount, despite the fact that it pays out licensing fees to record labels as part of its costs. Things like apps have always been accounted for on a net basis, where Apple only recognizes its cut (the infamous 30%), while the developers' cut bypasses the income statement.
This new installed base related purchases metric adjusts all purchases to be reported on a gross basis, and totaled $9.9 billion last quarter, up 27%. Apple is very consciously aiming to shift investor attention to recurring revenue sources, trying to prove to investors that it is not completely reliant on unit growth (which still remains important).
For the first time, services revenue (GAAP) is now greater than iPad or Mac revenue.
The guidance gameApple's outlook also came in below consensus forecasts.
| Metric | Guidance |
| --- | --- |
| Revenue | $41 billion to $43 billion |
| Gross margin | 37.5% to 38% |
| Operating expenses | $6 billion to $6.1 billion |
| Other income (expense) net and interest expense | $300 million |
| Tax rate | 25.5% |
Data source: Apple.
The company noted that June guidance includes a significant planned reduction in channel inventory, which is valued at $2 billion. In comparison, last year's similar inventory reduction was just $800 million. At the same time, the iPhone SE is expected to weigh on both iPhone ASPs since it starts at just $400. Furthermore, the vast majority of these reductions are being allocated to high-end iPhones, further hurting sell-in ASPs. Margins will similarly take a hit, and naturally Apple will be losing some operating leverage, too.
The article Apple, Inc.'s Inevitable iPhone Decline Is Here originally appeared on Fool.com.
Evan Niu, CFA owns shares of Apple. The Motley Fool owns shares of and recommends Apple. Try any of our Foolish newsletter services free for 30 days. We Fools may not all hold the same opinions, but we all believe that considering a diverse range of insights makes us better investors. The Motley Fool has a disclosure policy.
Copyright 1995 - 2016 The Motley Fool, LLC. All rights reserved. The Motley Fool has a disclosure policy.