Apple Inc. Reportedly Splitting 10-Nanometer A11 Chip Orders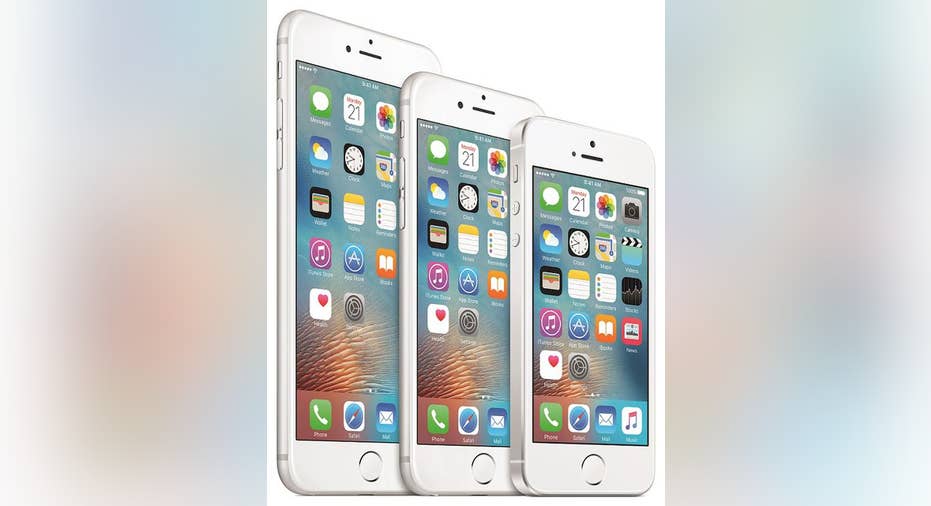 Image credit: Apple.
According to DigiTimes, contract chip manufacturing giant TSMC has "begun to tape out the design for Apple's A11 processor." The chip, unsurprisingly, is expected to be built a 10-nanometer FinFET logic process, according to DigiTimes' sources.
Per the report, TSMC's 10-nanometer process should "achieve certification" in the fourth quarter of 2016, which means that the company's customers should be able to deliver "product samples to the customer for validation in the first quarter of 2017."
Perhaps the most interesting tidbit in the report, however, is that DigiTimes' sources think that TSMC will get two-thirds of the A11 chip orders. This likely means that the remaining third of the orders will go to Apple's rival, Samsung Electronics (since it is unlikely that Intel will be in the mix here).
What this should mean for TSMC for the 2017 iPhoneWith the A9, Apple split the orders between TSMC and Samsung, with Samsung said to have gotten the majority of the orders. The A10 is expected to be built exclusively by TSMC, which should help the Taiwan-based chip-maker see a revenue rebound in the second half of the year.
If the A11 will be split between TSMC and Samsung, then this could make TSMC's year-over-year revenue compares during the 2017 iPhone cycle tougher, especially if total iPhone unit shipments continue on their current downward trajectory.
How about the 2018 iPhone?Even if TSMC winds up splitting the A11 orders with Samsung, I believe there is a very good chance that the Apple A12 will be built entirely at TSMC.
Remember that Samsung has publicly said that it expects its 10-nanometer node to last a while. In contrast, TSMC is looking to transition away from the 10-nanometer node fairly quickly toward its 7-nanometer node which should bring both performance and area scaling improvements over its 10-nanometer technology.
TSMC has also said in the past that it expects its 10-nanometer technology to be "denser" than that of its rivals (presumably Samsung's), which suggests that TSMC's 7-nanometer should further widen the gap between its technology offerings and Samsung's.
With a significant disparity in transistor densities between the Samsung 10-nanometer process and TSMC's 7-nanometer process, I would be very surprised if Apple chose a dual source strategy for the A12 chip that should power the 2018 iPhone.
Still positive on TSMC's position at AppleAlthough Apple is going to become less important to TSMC over time, particularly if companies such as Huawei, MediaTek, and even Spreadtrum start more aggressively using TSMC's leading technology nodes going forward, Apple is still a key enabler of TSMC's leading-edge technology development.
Indeed, it makes it much easier to justify intensive research and development spending, as well as the build-out of extremely expensive manufacturing plants, when a company knows that it has substantial "guaranteed" orders.
In my view, if TSMC can build and maintain a defensible technology lead over Samsung, it should be extremely well positioned to continue to win the majority, if not the entirety of, Apple's A-chip business in the years ahead.
The article Apple Inc. Reportedly Splitting 10-Nanometer A11 Chip Orders originally appeared on Fool.com.
Ashraf Eassa owns shares of Intel. The Motley Fool owns shares of and recommends Apple. The Motley Fool recommends Intel. Try any of our Foolish newsletter services free for 30 days. We Fools may not all hold the same opinions, but we all believe that considering a diverse range of insights makes us better investors. The Motley Fool has a disclosure policy.
Copyright 1995 - 2016 The Motley Fool, LLC. All rights reserved. The Motley Fool has a disclosure policy.