Apple, Inc. Might Finally Set Up Shop in India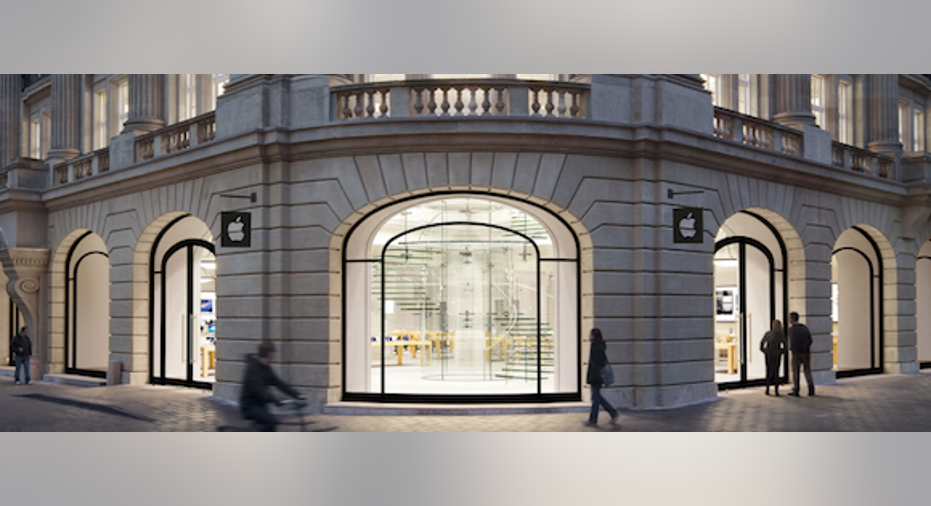 Apple Store Amsterdam. Image source: Apple.
This has been a long time coming, but it looks like Apple may finally be setting up physical shop in the world's second-most-populous country: India.
FactorDaily is reporting that Apple plans on opening three retail locations in India over the next 18 months, citing an anonymous source. The locations would be in Delhi, Bangalore, and Mumbai. The stores will reportedly each occupy 10,000 square feet and naturally be located in areas with a lot of foot traffic, much like all of the company's other retail stores.
It's about time.
Rules are rules
India has long had regulations in place that prohibit foreign companies from owning and operating single-brand retail stores. That all changed in 2012 when India's Department of Industrial Policy and Promotion changed the policies and opened the way for foreign companies to own 100% of single-brand retail stores. However, there was a catch: The company must source at least 30% of the total value of products sold from within the country.
That's a hurdle for Apple, since it has no meaningful suppliers in India, and its contract manufacturing partners are mostly located in China and other countries. Earlier this year, the Indian government said it would consider waiving the sourcing requirement on a case-by-case basis, and Apple had filed an application to open branded Apple Stores.
A carrot?
Meanwhile, FactorDaily also says that Apple will soon announce a local start-up accelerator in India, in order to nurture developers that want to build iOS apps and services.
If Apple needed to bring something to the negotiating table to get the sourcing requirement waived, it seems possible that this start-up accelerator could have been a useful bargaining chip. Perhaps Apple was able to sway regulators with this investment, with the hopes that nurturing the local development community could potentially translate into an economic windfall for the region. Apple often points to the App Store as a powerful engine of job creation, noting that it has 380,000 paid members of its development program while attributing 627,000 jobs created to the broader iOS ecosystem.
Also, a start-up incubator in India would help also benefit Apple by creating localized content, which is a critical strategic piece of its success in any given market. Having a strong catalog of apps and services that are catered to local languages and culture goes a long way with selling iPhones.
The Indian opportunity
On the last call, Apple CEO Tim Cook spoke at length about the opportunities in India. He pointed to iPhone unit sales growth of 56%, the fact that 4G LTE hasn't even been deployed in the country yet, and the fact that India is already the third-largest smartphone market in the world, behind the U.S. and China.
Cook believes that India looks a lot like China did seven to 10 years ago, and now that Apple is putting a lot more emphasis there, it has plenty of growth opportunities to unlock.
The article Apple, Inc. Might Finally Set Up Shop in India originally appeared on Fool.com.
Evan Niu, CFA owns shares of Apple. The Motley Fool owns shares of and recommends Apple. The Motley Fool has the following options: long January 2018 $90 calls on Apple and short January 2018 $95 calls on Apple. Try any of our Foolish newsletter services free for 30 days. We Fools may not all hold the same opinions, but we all believe that considering a diverse range of insights makes us better investors. The Motley Fool has a disclosure policy.
Copyright 1995 - 2016 The Motley Fool, LLC. All rights reserved. The Motley Fool has a disclosure policy.