Apple, Inc. May Have Higher Expectations for Apple Watch 2 -- but Does It Matter?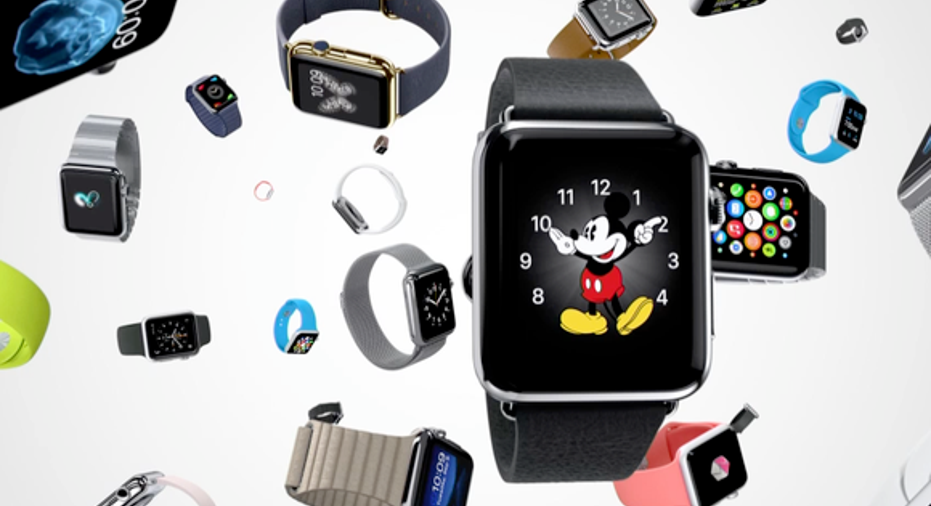 A new rumor (via Digitimes) suggests Apple's plans for its second-generation Apple Watch could are "aggressive," evidenced by higher-than-expected orders for watch chips and components. But would a more aggressive Apple Watch launch really move the needle on the tech giant's enormous bottom line, even if the market responds as optimistically to the new product as Apple hopes?
Image source: The Motley Fool.
The rumor
"Apple has stepped up procurement of chips and components for the second-generation Apple Watch which is expected to debut later in 2016, according to sources from the supply chain," writes Digitimes. "Judging from the orders, the sources estimated that about two million units of the new Apple Watch could be shipped monthly."
Apple Watch sales of this magnitude would likely represent a notable improvement. Respected Apple analyst Ming-Chi Kuo estimated in April that Apple sold about 10.6 million Apple Watch units in 2015, and he noted unit sales are likely slowing down in 2016. So, orders for Apple Watch components substantial enough to support sales of about two million units a month does suggest Apple may be planning for a meaningful uptick in sales.
The sources also "indicated" to Digitimes that component shipments are set to begin in the third quarter -- a timeframe that aligns with a possible launch at Apple's annual September iPhone launch event. This possible launch timeframe isn't new to the ever-active Apple rumor mill; the Apple Watch is widely expected to adopt the annual launch cycle of the company's flagship iPhone.
While rumors like these may be interesting -- and sometimes even spot-on with reality -- it's best practice for investors to ignore them. Apple CEO Tim Cook has specifically warned against reading into Apple supply chain rumors, noting it's unlikely to capture the full picture for a given product; the company's sprawling, global supply chain simply has too many moving parts. Further, numerous past Apple supply chain rumors have turned out to be totally off base.
Apple Watch sales in context
It's also worth noting that an uptick in Apple Watch sales at this point would hardly contribute to the company's bottom line anyway. Indeed, the difference even 15 million incremental Apple Watch units would have on Apple's bottom line would be small. iPhone sales, which are currently at levels well over 200 million units a year, make the new Apple device's sales less important to the trajectory of Apple's earnings.
Image source: Apple.
Apple Watch's small impact on Apple's total business is just as evident with an examination of segment revenue. For instance, Apple's revenue from its "other products" segment, which includes revenue from Apple Watch, Apple TV, Beats products, iPod, and Apple-branded and third-party accessories, accounted for just 4.3% of Apple's total revenue in the company's most recent quarter.
Longer term, of course, it's important that the general direction of Apple Watch sales is upward. As a new product segment for the company, growth in Apple Watch sales would be accretive to Apple's business. Still, analysis of supply chain rumors won't help investors gain insight into whether or not Apple's wearables segment will transform into a meaningful portion of revenue.
If supply chain rumors and unit sales estimates are of little -- if any -- value to investors, where should investors turn to glean insight into the potential for Apple Watch? Unfortunately, there's no magic crystal ball or short-cut metric; investors will simply need to exercise patience and keep an eye on the overall trajectory of Apple Watch sales over the next few years.
The article Apple, Inc. May Have Higher Expectations for Apple Watch 2 -- but Does It Matter? originally appeared on Fool.com.
Daniel Sparks owns shares of Apple. The Motley Fool owns shares of and recommends Apple. The Motley Fool has the following options: long January 2018 $90 calls on Apple and short January 2018 $95 calls on Apple. Try any of our Foolish newsletter services free for 30 days. We Fools may not all hold the same opinions, but we all believe that considering a diverse range of insights makes us better investors. The Motley Fool has a disclosure policy.
Copyright 1995 - 2016 The Motley Fool, LLC. All rights reserved. The Motley Fool has a disclosure policy.