Apple Inc. Looking to Ditch Metal Casings in Future iPhones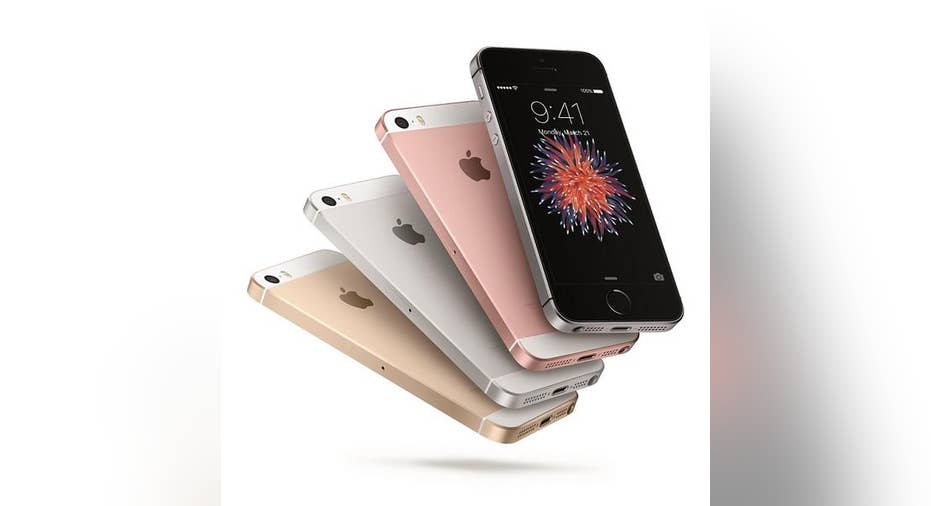 Image credit: Apple.
According to a research note published by generally reliable KGI Securities analyst Ming-Chi Kuo (via MacRumors), Apple is planning to transition its iPhone lineup from aluminum casings to non-aluminum (most likely glass) casings beginning in 2017.
Kuo notes that if this year's iPhone once-again uses a metal casing, this would mark the fifth year that Apple has done so. Using similar casing materials for so long, the analyst argues, means that "there is no longer a feeling of freshness to appeal to consumers."
In addition to the fact that Apple has sold phones with aluminum bodies for such a long time, Kuo points out that many of Apple's competitors are also using similar materials. In fact, there are many smartphones coming from China-based vendors that look very similar to iPhones.
This, Kuo writes, means that "iPhone no longer has a clear edge due to a lack of differentiation." A move to an "all-new-form-factor-design" could "enhance the competitiveness of iPhone," according to Kuo.
That's great, but what about iPhone 7?There has been surprisingly little concrete information leaked about the iPhone that's expected to make it to market in just five months. Early reports suggested that the iPhone 7-series phones would be substantially thinner than the current generation iPhone 6s-series devices. The phone is also expected to feature upgraded internals and lose the headphone jack.
Interestingly, however, a report from 9to5Mac back in January said that Apple is actually "testing three different designs for the iPhone 7." Among those designs is a "completely new, thinner look" as well as a "backup design that looks substantially like the iPhone 6s."
If Apple fails to introduce an iPhone 7 that's much more aesthetically pleasing and/or interesting than the iPhone 6/6s (i.e. the "backup" model), then this could bode ill for the coming iPhone 7 cycle. Indeed, given that the iPhone 6s cycle has proven to be something of a bust, with iPhone sales expected to drop in the current fiscal year, Apple is going to need to pull out all the stops with iPhone 7 to try to get sales back on a growth path.
Could iPhone 7 be another year of mostly spec improvements?If Apple winds up going with the "backup" model mentioned by 9to5Mac, then the iPhone 7 could very well wind up being an update that's mostly about internal technology updates. The upcoming A10 chip will surely deliver a solid performance boost over the A9 in the iPhone 6s/6s Plus, and the camera subsystems in the iPhone 7/7 Plus are likely to be dramatically improved over those in the 6s/6s Plus.
Apple's iPhone displays are also in need of some serious upgrades, which I believe will arrive this year.
Oh, and based on comments from Broadcom , the next generation iPhone is likely to pack substantial improvements to its wireless subsystem relative to the iPhone 6s-series of phones.
For customers that value improvements in technology/functionality, the iPhone 6s was a solid jump and the iPhone 7 stands to potentially be an even more impressive product. However, customers expecting Apple to radically reinvent the iPhone form factor may be disappointed.
The article Apple Inc. Looking to Ditch Metal Casings in Future iPhones originally appeared on Fool.com.
Ashraf Eassa has no position in any stocks mentioned. The Motley Fool owns shares of and recommends Apple. Try any of our Foolish newsletter services free for 30 days. We Fools may not all hold the same opinions, but we all believe that considering a diverse range of insights makes us better investors. The Motley Fool has a disclosure policy.
Copyright 1995 - 2016 The Motley Fool, LLC. All rights reserved. The Motley Fool has a disclosure policy.