Apple, Inc. Introduces Lower-Cost iPhone SE -- What It Means for Investors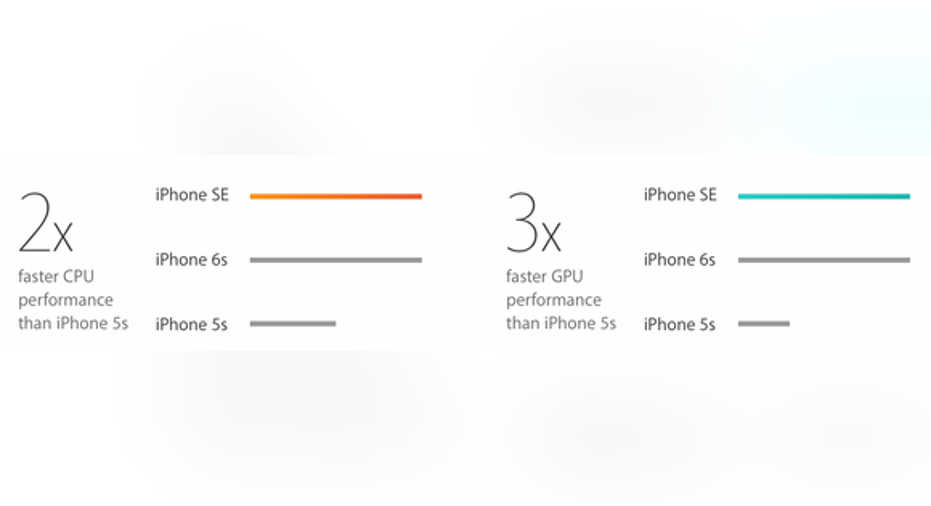 In line with the rumors ahead of Apple's event on Monday, the tech giant announced a new, lower-cost iPhone called iPhone SE. Replacing the iPhone 5s, the phone beefs up the company's offering at lower prices, giving Apple a more appealing product for customers looking to spend less for their new iPhone.
It might be both smaller and lower-cost than its flagship iPhone lineup, but that doesn't mean the device isn't important. Further, the company's move to give a lower-cost iPhone may also provide a glimpse into a maturing smartphone market.
Image source: Apple.
Before we dive in to some of the implications for Apple's business, here's a quick overview of key details about the new phone.
Price: With a starting price of $399, the phone is $250 less than the starting price of its flagship iPhone 6s. And it replaces Apple's two-year old iPhone 5s.
Design: Apple's new iPhone SE has basically the same 4-inch form factor as the iPhone 5s it replaced.
"To create it, we started with a beloved design, then reinvented it from the inside out," Apple says about the phone on its website.
Battery: One strong point about the new device is its battery life. Apple asserts the phone has up to 13 hours of battery life while using LTE Internet. This is 30% more than the battery life for the iPhone 6s.
Camera: The phone's camera is also significantly better than the iPhone 5s. Indeed, the iPhone SE rear-facing iSight camera is the same 12-megapixel camera used in the iPhone 6s.
CPU and GPU: The phone's A9 chip and M9 motion co-processer doubles the CPU performance of the iPhone 5s it replaced. Its GPU performance is three times faster than the iPhone 5s.
Chart source: Apple.
Availability: Orders for the new device begin this Thursday and shipments begin on March 31. By the end of May, Apple said the phone will already be available in over 100 countries.
Why it matters The upgrade makes sense. During Apple's most recent earnings call, CEO Tim Cook specifically noted that the iPhone 5s continued to sell well for the company -- even though it has introduced two generations of new flagship phones since the device's release. Further, a growing portion of Apple's sales are coming from emerging markets like China and India, where its more difficult to afford an iPhone.
Launched about halfway between the company's usual September timeframe for annual iPhone announcements, the timing highlights the Apple's eagerness to do whatever it can to help boost iPhone sales.
During Apple's most recent quarter, iPhone sales growth slowed down significantly to 1% year-over-year growth in iPhone revenue and nearly zero growth in iPhone unit sales. And for Apple's current quarter, the company actually guided for about an 11% year-over-year decline in total revenue because of its expectations for iPhone sales during the quarter to be lower than in the year-ago period.
While the launch of Apple's iPhone SE could help moderate -- or even prevent -- year-over-year declines in iPhone sales in the second half of the year, the phone does prompt some concern about increasing competition. The tech giant's need to give its two-year old iPhone such a significant upgrade without increasing its price could be a sign that it's getting more difficult for Apple to attract new customers in a maturing smartphone market.
To be fair, Apple's ability to so significantly upgrade its two-year-old iPhone could also simply be a sign of the tech giant's enormous scale and increasing prowess in mobile processing power.
Whatever the reason Apple chose to introduce the iPhone SE mid-cycle, investors shouldn't fret; increasing competition is already priced into Apple's wildly cheap valuation. The stock trades at just 11 times earnings.
The article Apple, Inc. Introduces Lower-Cost iPhone SE -- What It Means for Investors originally appeared on Fool.com.
Daniel Sparks owns shares of Apple. The Motley Fool owns shares of and recommends Apple. Try any of our Foolish newsletter services free for 30 days. We Fools may not all hold the same opinions, but we all believe that considering a diverse range of insights makes us better investors. The Motley Fool has a disclosure policy.
Copyright 1995 - 2016 The Motley Fool, LLC. All rights reserved. The Motley Fool has a disclosure policy.