Apple, Inc. Confirms Self-Driving Car Investments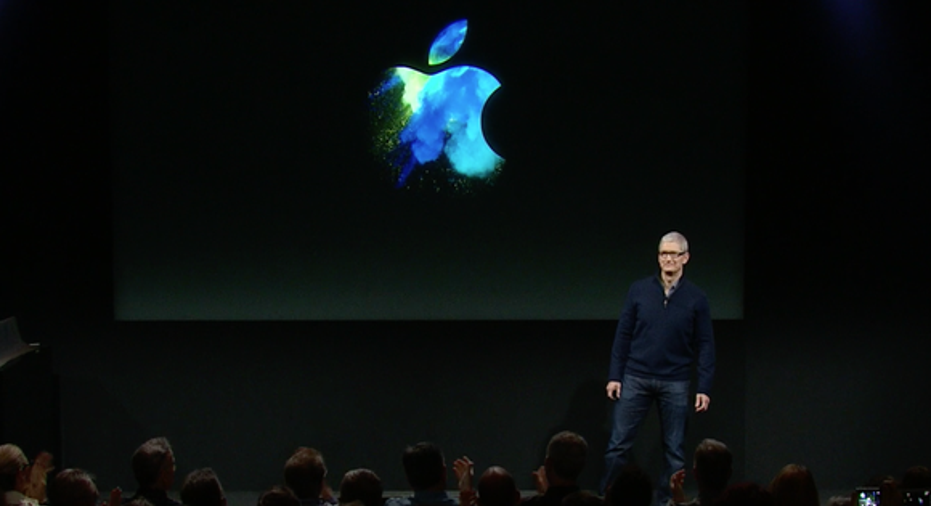 Tim Cook. Image source: Apple.
It's been over a year and a half since The Wall Street Journal first reported on Apple's (NASDAQ: AAPL) car ambitions, code-named Project Titan. Since then, rumors have swirled about whether or not Apple was moving forward, and if so, what direction the Mac maker would take the mythical automobile. The current thinking is that Apple is actually pursing a decidedly un-Apple-like approach of focusing primarily on the software, shifting away from hardware and manufacturing.
Of course, Apple does its best to avoid talking about what it has up its sleeve, although CEO Tim Cook coyly shrugging and grinning when asked point blank about Apple's car plans on 60 Minutes last December was pretty telling that he's hiding something.
Dear NHTSA
In the most official evidence that Apple is developing autonomous vehicle technology, the company has now sent a letter to NHTSA to offer some commentary on the proposed Federal Automated Vehicles Policy. Here's a particularly relevant snippet:
As part of the automated vehicle policy, NHTSA provides exemptions to existing Federal Motor Vehicle Safety Standards (FMVSS) so that manufacturers can develop and test new transportation technologies:
This is one of the key tools in the regulatory agency's toolbox, and NHTSA says it is committed to expediting exemption requests for highly automated vehicles (HAVs). Apple underscores the importance of expediting these requests, particularly as it relates to "new entrants":
In other words, Apple wants to make it easier to develop and test on public roads without having to go through the exemption process, or at the very least that the exemption process needs to be faster.
The Mac maker also highlights three important ethical areas that must be considered: 1. implications of algorithmic driving decisions on safety, mobility, and legality, 2. ensuring privacy and security, and 3. the impact of HAVs on the public good, such as implications for employment and public spaces.
Apple supports broad sharing among companies for autonomous driving data, particularly around collisions and near-misses, but does not believe that sharing data should compromise privacy. This makes sense in the context of Apple's privacy crusade over the past couple of years.
How many gobs of money has Apple invested so far?
This letter serves as the clearest indication that Apple is indeed researching and investing in self-driving cars, as if it wasn't clear enough already. What's less clear is the extent of this exploration, as Apple generally explores tons of ideas and considers saying "no" a key strength.
We also know that Tim Cook doesn't necessarily consider hiring boatloads of auto engineers a commitment; only once Apple spends "gobs of money" on tooling and infrastructure does Apple become committed. Those hires might cost a few million or tens of millions of dollars, but automotive-related capital expenditures are easily in the billions. Apple is still seriously considering a car, but it's not fully committed yet.
10 stocks we like better than Apple When investing geniuses David and Tom Gardner have a stock tip, it can pay to listen. After all, the newsletter they have run for over a decade, Motley Fool Stock Advisor, has tripled the market.*
David and Tom just revealed what they believe are the 10 best stocks for investors to buy right now... and Apple wasn't one of them! That's right -- they think these 10 stocks are even better buys.
Click here to learn about these picks!
*Stock Advisor returns as of Nov. 7, 2016
Evan Niu, CFA owns shares of Apple. The Motley Fool owns shares of and recommends Apple. The Motley Fool has the following options: long January 2018 $90 calls on Apple and short January 2018 $95 calls on Apple. Try any of our Foolish newsletter services free for 30 days. We Fools may not all hold the same opinions, but we all believe that considering a diverse range of insights makes us better investors. The Motley Fool has a disclosure policy.