Apple Inc. and SodaStream Fall as Stocks Stumble Into 2016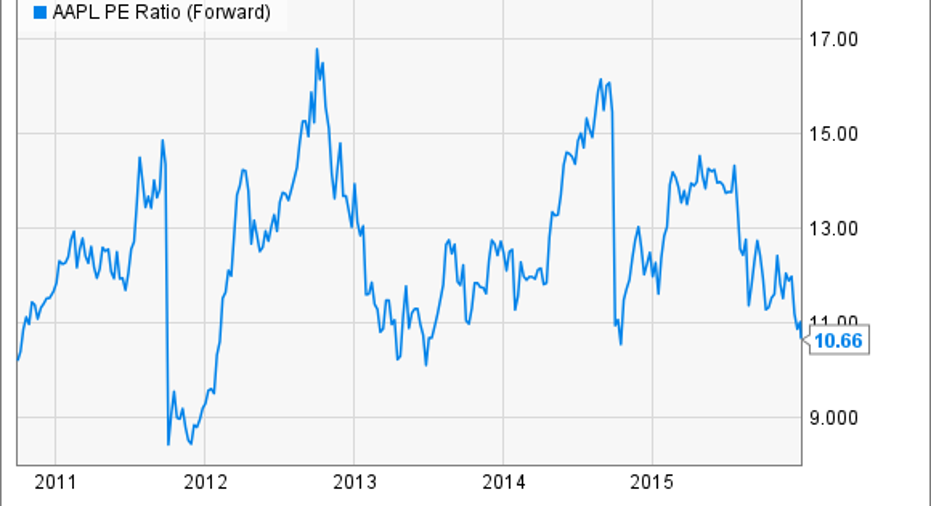 Stocks ended 2015 on a down note, diving in the last minutes to end at their lows for the session.
The Dow Jones Industrial Average fell 179 points, or 1%, today, and the S&P 500 lost 19 points, or 0.94%. Both the Dow and the S&P 500 ended the year in the red, with the Dow down 2.2% and the S&P lower by 0.7% for 2015.
Meanwhile, tech giant Apple and at-home beverage machine maker SodaStream stood out with unusually large, and negative, stock price moves.
Apple's surprising down year Apple was the biggest percentage-point loser in the Dow, slipping 2%. The drop closed the books on a 5% decline for the tech titan in 2015, marking shareholders' first down year since 2008.
iPhone 6s. Image source: Apple.
Apple's stock lost ground in 2015 despite the fact that net income soared higher by 35% over the 12 months ended in September. Meanwhile, hefty share repurchase spending ensured that earnings grew even faster -- spiking 42% to $9.28 per share. In late October, Apple revealed that it had sold 22% more iPhones in its fiscal fourth quarter than in the year-ago period. And profitability jumped as average selling prices climbed.
Yet despite CEO Tim Cook's statements that management sees a long runway for the iPhone business ahead, Wall Street has turned cautious about the near future. Consensus estimates for Apple's fiscal 2016 have ticked lower as analysts warn about an impending drop in year-over-year sales of the blockbuster product line.
But that worry has also put the stock at an unusually cheap valuation, which could pave the way for a stock rebound. At 11 times projected profits, investors are being offered a price for this consumer tech giant that they've only seen a few times over the past decade.
At below 11 times expected earnings, Apple's P/E ratio is in unusually cheap territory.AAPL P/E Ratio (Forward) data by YCharts.
SodaStream's risky betSodaStream shares fell 9% on heavy trading volume today, despite no news out of the company. Instead, investors may be engaged in some tax-loss selling on a stock that's fallen significantly in 2015.
The at-home beverage maker has had a rough year, after all. Sales are down 15% over the nine months ended in September, and operating income has plunged from $9 million to just $3 million. Management is trying to engineer a major pivot for the brand -- away from a soda focus and toward a healthier, sparkling water one.
Image source: SodaStream.
As part of the transition, SodaStream pulled its past product line off of shelves to make room for the new, improved version. The latest sales results highlighted the risk associated with that move: Starter kit sales plunged by 22% and flavor sales dropped by 12%.
Carbon dioxide canister sales, however, continued to climb, which executives point to as proof that consumers are still using their SodaStream machines at home, even if they're not snapping up new ones from retailers.
But management hasn't issued specific guidance for the year ahead, and Wall Street's forecasts range widely -- from as low as $0.45 per share to as high as $1.20 per share. That highly uncertain future is likely what's creating stock price swings for SodaStream investors as we head into 2016.
The article Apple Inc. and SodaStream Fall as Stocks Stumble Into 2016 originally appeared on Fool.com.
Demitrios Kalogeropoulos owns shares of Apple. The Motley Fool owns shares of and recommends Apple. The Motley Fool owns shares of SodaStream. Try any of our Foolish newsletter services free for 30 days. We Fools may not all hold the same opinions, but we all believe that considering a diverse range of insights makes us better investors. The Motley Fool has a disclosure policy.
Copyright 1995 - 2015 The Motley Fool, LLC. All rights reserved. The Motley Fool has a disclosure policy.