Apple Implications Overshadow Qualcomms Earnings Beat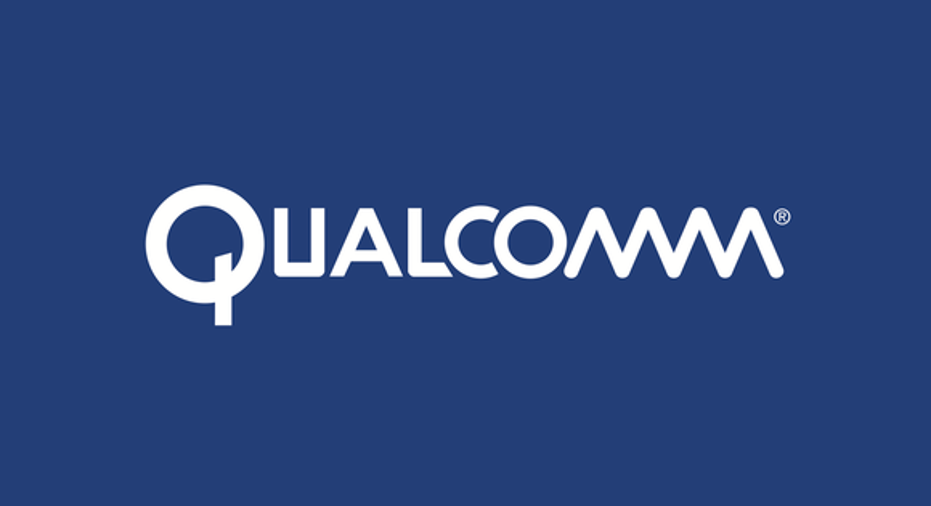 Snake-bitten semiconductor giant Qualcomm simply cannot catch a break.
Down over 20% in the past year, the firm has been buffeted by a bruising combination of financial and strategic headwinds.
In a sign that the worst might have passed, Qualcomm bested analysts' estimates in its recent earnings release. Unfortunately, an important development with its relationship with Apple distracted from what otherwise was a solid report from Qualcomm.
The good news Qualcomm exceeded expectations on both the top and bottom lines. All told, the firm produced non-GAAP earnings per share of $1.04 on sales of $5.5 billion in the second quarter. Though both were down sharply versus a year prior, those results still outpaced Wall Street expectations for EPS of $0.96 on revenue of $5.34 billion.
According to Qualcomm, it has been able to regain some of its lost market share in high-end mobile smartphones thanks in part to design wins in Samsung's popular Galaxy S7 and S7 Edge. The placement of its Snapdragon 820 in some S7 and S7 Edge models is likely due, at least in part, to Qualcomm's decision last year to shift its chip fabrication from Taiwan Semiconductor to the Korean electronics giant's own foundry business. Either way, it's still a positive development for the semiconductor giant.
The company also announced patent licensing deals with Korea's LG Electronics and Chinese handset maker Hisense. For context, issues collecting royalties on its massive trove of international patents have been without question the most substantive issue weighing on Qualcomm's performance in recent years.
Overall, the earnings report offered Wall Street plenty to like. However, one important piece of negative news also caught investors' attention during the firm's conference call.
Source: Qualcomm
So long Apple? On the call, CEO Steve Mollenkopf hinted that his firm expects to lose some business from one of its largest handset customers, a reference many believe referred to iPhone maker Apple.
Apple is widely believed to require strict confidentiality from its suppliers, which occasionally puts a company like Qualcomm in an awkward position. As such, members of the analyst community often ask questions using tongue-in-cheek code phrases such as "large customers" when they're digging for information about how Apple's moves will affect a supplier's business. When asked about the demand he expects to see from "large customers," Mollenkopf responded with the following guarded reply: "Difficult for me to talk about timing related to that, but I think the point we wanted to communicate was that we are assuming for planning purposes that that [second-sourcing] is the case."
Obviously, that is far from a definitive response, but there's fair reason to interpret Mollenkopf's answer as referring to Apple -- the second largest smartphone maker in the world. While Samsung ranks as the world's top smartphone maker, that firm has long used a mix of suppliers, including Qualcomm, for various parts in its handsets. As such, the analyst community grew worried thatMollenkopf was implying that Apple plans to diversify away from Qualcomm's components in coming years. This also lead at least one sell-side analyst to speculate that Apple might enlist Intel to supply some of those components for future iPhones.
According to device teardown data, Qualcomm currently supplies four components for the iPhone. Intel has long been eyeing Qualcomm's mobile baseband business. However, though the firm has made strides in recent years, a fair amount of skepticism still exists as to how truly viable a competitor Intel might prove in areas Qualcomm has long dominated, like mobile connectivity.
Either way, the specter of Apple deemphasizing the firm as a supplier proved frightening enough to send Qualcomm shares down in the hours after its earnings report. Of course, we won't know at least until autumn whether these speculations have any truth to them. True or not though, it appears that despite its ongoing turnaround efforts, Qualcomm isn't entirely out of the woods yet.
The article Apple Implications Overshadow Qualcomms Earnings Beat originally appeared on Fool.com.
Andrew Tonner owns shares of Apple. The Motley Fool owns shares of and recommends Apple and Qualcomm. The Motley Fool recommends Intel. Try any of our Foolish newsletter services free for 30 days. We Fools may not all hold the same opinions, but we all believe that considering a diverse range of insights makes us better investors. The Motley Fool has a disclosure policy.
Copyright 1995 - 2016 The Motley Fool, LLC. All rights reserved. The Motley Fool has a disclosure policy.