Apple, Fitbit, and Samsung: Who Is Leading in Wearables?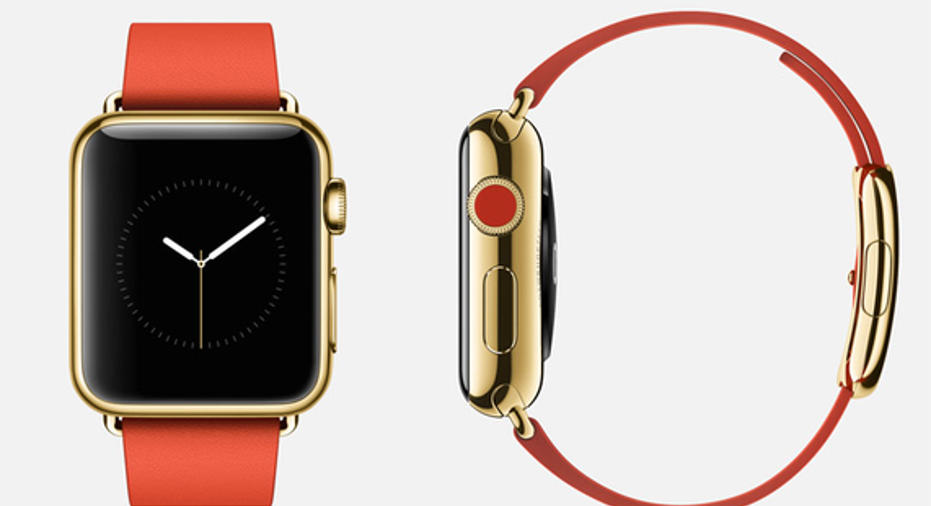 Apple's Watch is rapidly consolidating market share. Source: Apple
Now that smartphones are slowly moving toward becoming a mature, refresh-oriented market, many investors are wondering what's the "next big thing" as it relates to the technology industry. And there are a few prospects, the Internet of Things and virtual/augmented reality are among the next disruptive technologies potentially deserving of the moniker.
When it comes to actual devices, however, it appears wearables are set to be the next big trend. The catchall designation of smartwatches, fitness trackers, and wearable sensors are growing rapidly in sales as the industry shifts away from pioneering phase to growth phase amid more adopters and increasing sales.
According to market research and analysis firm IDC shipments of wearables are booming -- with 2015's third quarter up nearly 200% from last-year's corresponding quarter. As always, there are winners and losers -- with Apple's Watch a clear winner, a mixed report for Fitbit's host of fitness trackers, and Samsung's Samsung Gear apparently losing ground in this industry.
Good report for Apple, a fair report for FitbitAccording to IDC's data, the two largest vendors by shipment volumes are Fitbit and Apple. Collectively, the two were responsible for nearly 41% of all units shipped last quarter. More broadly, IDC's data shows market consolidation. Last year, the top five vendors were responsible for 45% of all shipments, this year -- on the basis of Apple Watch's introduction and Xiaomi's tremendous growth -- the top five vendors now control nearly 66% of the industry.
Source: Fitbit.
Although Fitbit can be classified as a winner, as it was the No. 1 vendor, there are worrying signs for its dominance going forward. The company's market share percentage actually fell from 32.8% last year to 22.2%. Where the rest of the market posted the aforementioned 200% year-over-year growth, Fitbit's shipment percentage grew "only" 102% as new entrants and old rivals stole market share.
One of those new entrants was Apple. The company started selling its Apple Watch in April, rendering year-over-year comparisons meaningless, but IDC reported the company shipping 3.9 million units last quarter, second behind Fitbit's 4.7 million figure. Taking third place was an aggressive Xiaomi, which reported 800%-plus growth on its way to 3.7 million wearables shipped, although it's prudent to mention its line of bands are very inexpensive, with most in the $10-$15 range.
What's going on with Samsung Gear?Although the wearables market is a multifarious one, with diverse products, the broad classification has been between smart wearables and basic wearables/fitness trackers. One of the key differentiators is the ability for third-party applications to be accessed on the device, with the smart device having this ability. The early innovator in this space appeared to be Samsung, which announced its Galaxy Gear line of smartwatches two years ago, but after negative reviews it seems low sales are now following.
Samsung's gear line of smartwatches appear to be struggling against the competition. Source: Samsung
IDC only releases the top five wearables vendors, lumping all other vendors into a catchall others category. But IDC was gracious enough to give a hard number for Samsung, as it reported Samsung shipped 600,000 units, as privately owned manufacturer BBK Electronics edged it out by 100,000 by selling a hybrid watch/children's phone only in its home country of China. In the end, I'm pretty sure Samsung had higher competitive expectations for wearables than this and needs to step up its game going forward.
The article Apple, Fitbit, and Samsung: Who Is Leading in Wearables? originally appeared on Fool.com.
Jamal Carnette owns shares of Apple. The Motley Fool owns shares of and recommends Apple. Try any of our Foolish newsletter services free for 30 days. We Fools may not all hold the same opinions, but we all believe that considering a diverse range of insights makes us better investors. The Motley Fool has a disclosure policy.
Copyright 1995 - 2015 The Motley Fool, LLC. All rights reserved. The Motley Fool has a disclosure policy.