Apple dominates these funds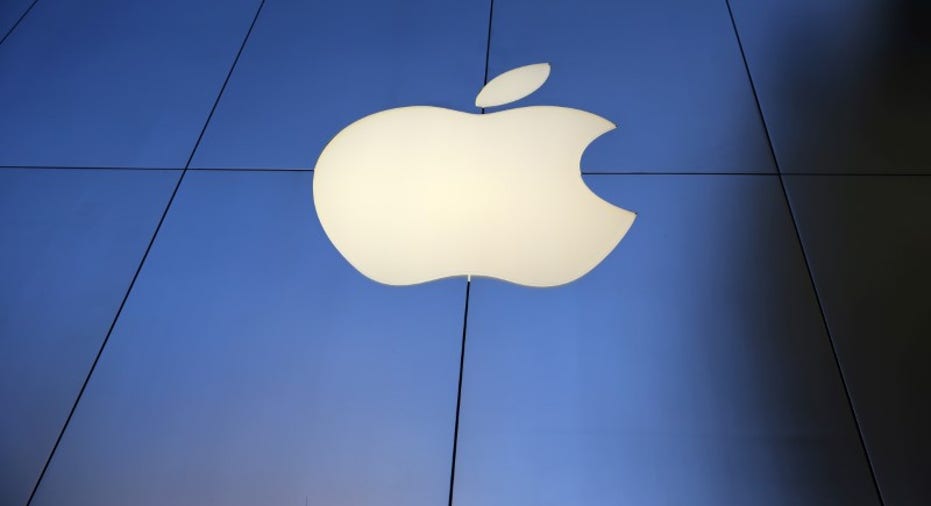 Apple (NasdaqGS: AAPL) shares have surged after earnings Wednesday, lifting markets toward new records with the Dow Jones Industrial Average now trading above 22,000 for the first time. Given its prodigious size, Apple also makes up a huge chunk of many technology-related exchange traded funds.
Apple Inc. has vaulted to record heights on its iPhone sales and its supporting businesses, and the progress does not seem to be slowing down. Consequently, ETF investors should keep in mind their exposure to the tech giant as they browse potential ETF investment options ahead.
Due to the market capitalization-weighting methodology found in many popular index-based ETFs, AAPL makes up a significant weight in most tech-related ETFs. For instance, among some of the most popular picks, AAPL is the largest single component of many ETFs and accounts for 15.3% of Technology Select Sector SPDR (NYSEArca: XLK), 18.0% of iShares U.S. Technology ETF (NYSEArca: IYW) and 13.9% of Vanguard Information Technology ETF (NYSEArca: VGT). The PowerShares QQQ (NasdaqGM: QQQ), which tracks the tech heavy Nasdaq-100, also includes a 12.1% tilt toward AAPL.
However, with technology's ascent and that of QQQ, there are growing concerns of the top-heavy nature, notably AAPL's weight, in some of these traditional beta-index or market cap-weighted funds. Additionally, some analysts opine that the benchmarks' significant overweight tilts leave them vulnerable should tech stocks fall out of favor.
Alternatively, investors can look at the equal-weight indexing method, which helps emphasize more undervalued stocks since market-cap-weighted methodologies typically overweight larger components that have been outperforming. In contrast, the equal-weighting methodology would rebalance on a regular basis, selling recent winners and buying recent losers to maintain its equal tilt.
For example, the equal-weight equivalents such as the Direxion NASDAQ-100 Equal Weighted Index Shares (NYSEArca: QQQE) and the First Trust NASDAQ-100 Equal Weighted Index Fund (NasdaqGM: QQEW) would only have about a 1.0% tilt toward each of its components. Consequently, QQQE and QQEW may have a larger mid-cap tilt compared to QQQ. The broader diversification may help reduce concentration risk, but potential investors should be aware that due to the equal-weight methodology, these two ETFs would include slightly lower tilts toward the tech segment and lean more toward healthcare and consumer staples.
This article was provided courtesy of our partners at etftrends.com.
Full disclosure: Tom Lydon's clients own shares of AAPL, QQEW.