APNewsBreak: Illinois lottery manager projects $4B in sales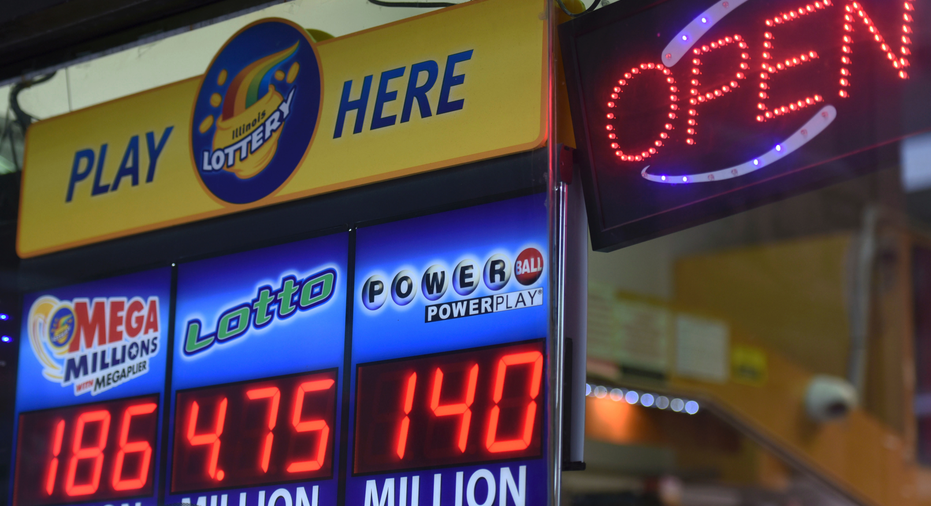 The new company hired to run the Illinois Lottery projects it will increase annual sales to $4 billion, generating more than $1 billion per year for schools and other projects by the end of the 10-year deal, according to a contract obtained by The Associated Press.
Lottery officials and Camelot Illinois are set to announce the contract Friday, more than three years after the state first tried to fire its current private manager for falling short of sales goals and other problems. Northstar Lottery Group will remain on the job until Camelot takes over on Jan 2.
Lottery proceeds are used to help fund education and construction projects. Sales for the most recent fiscal year were $2.85 billion, marking the second straight year total sales were basically flat, according to a state report published last month.
Camelot Illinois is subsidiary of Camelot Group, which runs the Great Britain national lottery. The company says its plan to increase sales includes investing $15 million on new, more prominent retail sales equipment and signage and improved online sales, with better marketing and technology such as a mobile app.
Acting Lottery Director Greg Smith said the new agreement incorporates "lessons learned" from the relationship with Northstar. For example, Camelot's management fee will be reviewed and reconciled each year to reflect actual costs, a process that wasn't part of Northstar's initial agreement. Camelot's management fee is estimated at $25 million in the first year. Northstar's first-year fee was about $15 million.
Camelot will receive "incentive compensation" only if net lottery income — or sales minus expenses and payouts — exceeds a target amount outlined in the contract to be deposited annually into the state schools fund. That minimum target is $731 million in the first full year and $859 million in the final year, according to the contract, though Camelot projects the amount could reach $1 billion by the last few years of the contract.
In the fiscal year that ended June 30, 2016 — the most recent year for which audited data are available — $691 million was deposited into the schools fund.
Camelot's incentive bonuses would be a percentage of the profit, ranging from 17 to 27 percent.
"The more we grow, the more we sell, the more state benefits and so do we," said Neil Brocklehurst, Camelot managing director.
The company projects it will payout $23 billion in prizes over the life of the contract. The state has the right to terminate the deal if specific performance benchmarks aren't met.
The deal was signed despite criticism from some lawmakers that the process wasn't transparent enough. Details such as Camelot's sales goals weren't released during a public comment period.
Camelot will take over from a company that has had a rocky tenure, including going to arbitration with the state over how goals are set. A Chicago Tribune investigation also found the lottery didn't award many of its largest prizes in some instant games.
In 2009, lawmakers voted to make Illinois the first state to privatize management of its lottery. Supporters said handing day-to-day operations over to an outside company would result in higher revenues, with annual contributions to the state schools fund expected to increase each year.
After taking over management in 2011, Northstar initially reported record sales but later fell short of its goals.
Then-Gov. Pat Quinn tried to fire Northstar Lottery Group in 2014 but Attorney General Lisa Madigan blocked the move in 2015, calling it a bad deal for taxpayers. Gov. Bruce Rauner announced a new termination agreement later that year. It stated Northstar should be replaced by Jan. 1, 2017. The state extended Northstar's contract after missing that deadline.
Illinois' budget crisis also caused problems for the lottery. Some winners sued to get their payments after the state said it couldn't pay out, and Powerball and Mega Millions sales were temporarily halted this summer before lawmakers approved a state budget for the first time in more than two years.
___
Follow Sara Burnett on Twitter at https://twitter.com/sara_burnett . Sign up for the AP's weekly newsletter showcasing our best reporting from the Midwest and Texas: http://apne.ws/2u1RMfv .