Apache Corporation Soared 43% in 2016, but 2017 Looks Tough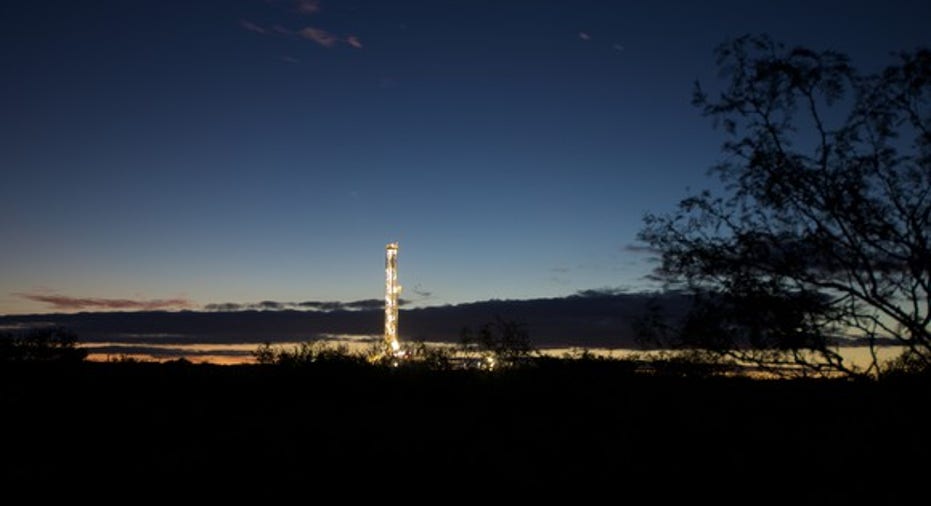 Image source: Apache Corporation.
Most oil companies spent last year focused on getting costs down and strengthening their balance sheet so they could perform better at lower oil prices. While Apache (NYSE: APA) also spent time pushing down costs, the company's principal objective was to invest in the necessary testing to understand how much oil and gas was underneath the acreage position it quietly built up in a sleepy part of western Texas. Those tests ultimately proved that the company was sitting on an extensive hydrocarbon discovery, which it dubbed Alpine High. That find, along with rising oil prices, fueled a significant recovery in the company's stock price last year.
Despite that rebound, Apache's stock remains about 40% off its high before the collapse of oil prices. While that suggests the stock has further upside, capturing it in 2017 could be tough because the company still has plenty of work to do before Alpine High is ready for prime time.
What happened in 2016?
Like most oil companies, Apache took a cautious approach in 2016 due to weakening oil prices, aiming to live within cash flow while preserving its balance sheet strength. As a result, the company expected that production in North American would decline by 10% to 13% while international production could be in a range of up 2% to down 3%. That said, well results came in a bit stronger than expectations, leading the company to note last quarter that production in North America would be at the high end of the guidance range while global output would be at the midpoint.
This guidance-beating production, as well as improving oil prices, enabled Apache to generate more cash flow than anticipated, which it redirected toward increasing its budget for capital expenditures from an initial range of $1.4 billion to $1.8 billion up to $2 billion. Meanwhile, the company maintained a solid balance sheet, with long-term debt remaining unchanged while the cash balance increased.
That said, as important as these operational and financial improvements were, the biggest driver of Apache's success last year was the Alpine High discovery. In September, the company announced that it had methodically leased more than 300,000 acres in the far west corner of the Permian Basin, which the industry had largely avoided due to misconceptions about its hydrocarbon potential. Apache, on the other hand, soon discovered that the rocks beneath this acreage position held more than 3 billion barrels of oil and 75 trillion cubic feet of natural gas. The company estimates that it can drill as many as 3,000 wells on this acreage position, which represents more than two decades' worth of inventory.
Image source: Apache Corporation.
What to expect in 2017
While Apache believes that Alpine High will fuel growth for years to come, the impact will not be felt right away. That is because there is little existing infrastructure in the region, which means Apache needs to build it before starting full field development. The company has already begun constructing a natural gas pipeline and four central processing facilities, which should allow it to start producing gas by the middle of this year. Because of these infrastructure constraints, Apache intends to run only four rigs this year, some of which it will use for further testing. For perspective, that is fewer than the six rigs the company plans to employ in the future when it enters full field-development mode. Suffice it to say, these initiatives will hold back Apache's growth potential in 2017.
While Apache has not put out production projections for this year just yet, it likely will not grow as fast as peers, because it is still laying the groundwork at Alpine High. That could cause it to underperform rivals that are ramping up in 2017. For example, similarly sized producers Devon Energy (NYSE: DVN) and Hess (NYSE: HES) project robust output growth in 2017. In Devon Energy's case, it expects double-digit U.S. oil growth this year while top-line production should rise by the low to mid single digits. Meanwhile, Hess sees its output increasing 8% to 12% in 2017. That said, while Apache might grow slower than its peers this year, it plans to target top-tier organic production and cash flow growth over the long term as it ramps up Alpine High.
Investor takeaway
Apache hit the jackpot last year when it discovered Alpine High, which drove a significant rebound in its stock price. However, the company needs to spend most of this year getting that play ready for development, which could hold it back at a time when rivals like Devon Energy and Hess are ramping back up. That said, if Alpine High turns out to be as good as Apache thinks, any weakness in 2017 could be a buying opportunity for long-term investors.
10 stocks we like better than Apache When investing geniuses David and Tom Gardner have a stock tip, it can pay to listen. After all, the newsletter they have run for over a decade, Motley Fool Stock Advisor, has tripled the market.*
David and Tom just revealed what they believe are the 10 best stocks for investors to buy right now... and Apache wasn't one of them! That's right -- they think these 10 stocks are even better buys.
Click here to learn about these picks!
*Stock Advisor returns as of January 4, 2017
Matt DiLallo has no position in any stocks mentioned. The Motley Fool owns shares of Devon Energy. The Motley Fool has a disclosure policy.