AP PHOTOS: Climate change pushes wineries to take action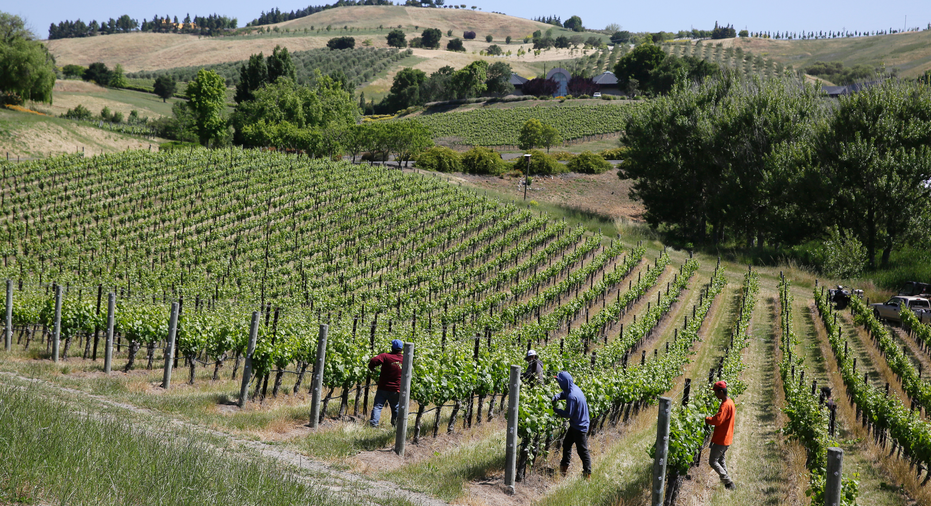 From South Africa's drought-stricken vineyards, to France's noble chateaus, to sunny vineyards in Australia and California, the wine industry is taking action to protect itself amid rising temperatures and more dramatic weather variations caused by climate change.
Winemakers and growers are moving to cooler zones, growing grapes that do better in the heat and shading their crops with more canopy.
In Oregon, a zone blessed with chilly Pacific Ocean winds has become a go-to place for wineries and vineyards.
The Van Duzer Corridor is on track to become the newest American Viticultural Area. The designation allows wineries to emphasize the unique characteristics of their wine, determined by climate, geography, soil and other factors.
As areas once ideal for certain grapes become less viable, once-iffy sites like the Van Duzer Corridor are coming into their own.
___
AP Images on Twitter: http://apne.ws/CIFADGp
AP Images blog: https://apimagesblog.com/
More AP photo galleries: http://apne.ws/WZn4cJ4