AP PHOTOS: Ads contrast with poverty on road to Peru coast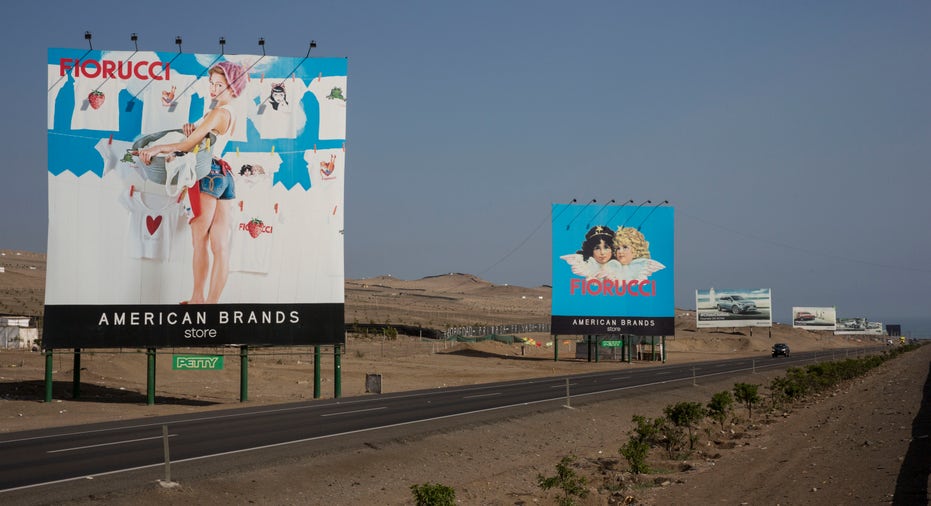 Billboards advertising glamorous apartments and other luxury items loom high above impoverished neighborhoods on the highway leading to Peru's Pacific coast and the South American country's wealthy beach communities.
As cars zoom by on their way to private beaches, people like Alejandro Sanchez, who came to Lima 30 years ago fleeing civil conflict in his native Andean city of Ayacucho, labor in the dusty terrain. Sanchez, for instance, sells ice cream to earn some $6 a day.
The big signs cast shadows on cannibalized cars, piles of used brick and white crosses marking the places where people died along the highway. Trash is scattered around the area where people live in homes without potable water and adequate public services, menaced by local gangs that invade and traffic in properties.
"I'm lucky to put together enough money to pay for food and the utilities on my home," Sanchez says when asked about the possibility of ever visiting one of those beaches.
Standing on the brown, barren landscape, the billboards advertise other products the people living in this area are unlikely to be able to buy: tickets on Peruvian airlines, a Mazda roadster and dinner at a resort restaurant, along with other unaffordable luxuries such as baby formula, Peru's finance magazine Gestion and Hawaiian Tropic sunscreen promoted by a brunette in a bikini.
Wilfredo Ardito, a law professor at Pontifical Catholic University of Peru who has studied the country's racism, says advertising in the Andean nation underscores its great inequalities. It shows, he said, "the ideal world of happiness in which everyone is white and all of those who are not white have disappeared."