AP FACT CHECK: Trump again at odds with US trade stats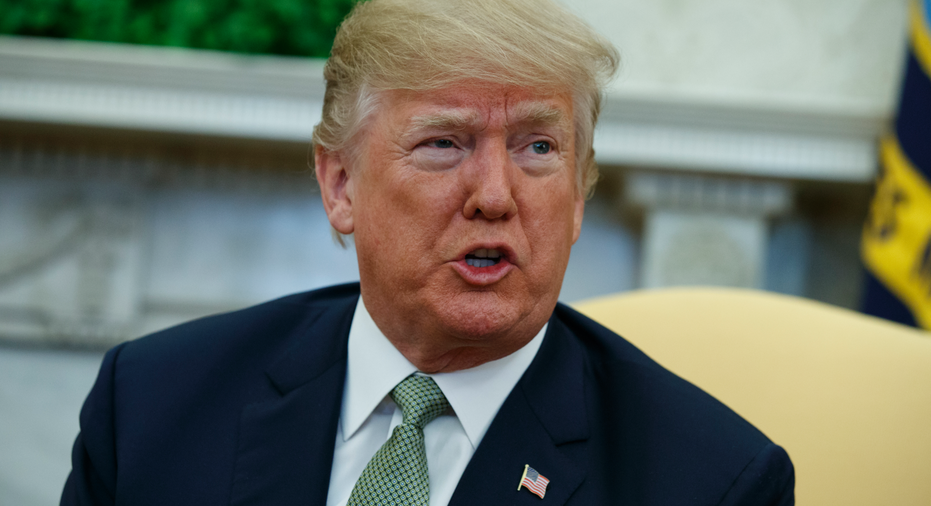 President Donald Trump is again declaring the U.S. has a trade deficit with Canada despite information from agencies of his government showing a surplus.
The discordant note is easily explained: Trump only counts trade in goods, ignoring trade in services. He's done so persistently when surveying the global trade landscape, making U.S. trade deficits look worse than they are.
It's more than a semantic point. If his proposed tariffs and other tough measures touch off a trade war, services where U.S. companies outcompete their international rivals could be exposed to retaliatory measures as much as the American factories and farms that depend on foreign buyers for their goods.
TRUMP: "We do have a Trade Deficit with Canada, as we do with almost all countries (some of them massive). P.M. Justin Trudeau of Canada, a very good guy, doesn't like saying that Canada has a Surplus vs. the U.S.(negotiating), but they do...they almost all do...and that's how I know!" — tweet Thursday.
SARAH HUCKABEE SANDERS, White House press secretary: "In 2017 we had a $17.58 B trade deficit. In January 2018 we had a$3.63 B trade deficit. Both reflect trade in goods. Which is exactly what @POTUS referenced. https://www.census.gov/ " — tweet Thursday.
THE FACTS: Trump's insistence on leaving out part of the equation means his portrayal of Canada-U.S. trade is skewed. The U.S. actually ran a trade surplus with Canada last year of $2.8 billion, according to the Census Bureau, the same agency that reported the deficit in goods cited by Sanders. The goods deficit was offset by a surplus in the multitude of services that produce cross-border transactions, like transportation, financial and travel services, software and other intellectual property.
Trump's tweet followed his comments at a Missouri fundraiser Wednesday evening about a meeting he said he had on trade with Canadian Prime Minister Justin Trudeau. He said he confronted Trudeau with the accusation that the U.S. was running a trade deficit with Canada even though he did not know that to be the case.
___
Census Bureau on U.S.-Canada trade: https://www.census.gov/foreign-trade/Press-Release/current_press_release/exh20.pdf
___
Find AP Fact Checks at http://apne.ws/2kbx8bd
Follow @APFactCheck on Twitter: https://twitter.com/APFactCheck
___
Information from: The Washington Post, http://www.washingtonpost.com