Anthem Has Had Enough, Files Suit Against Express Scripts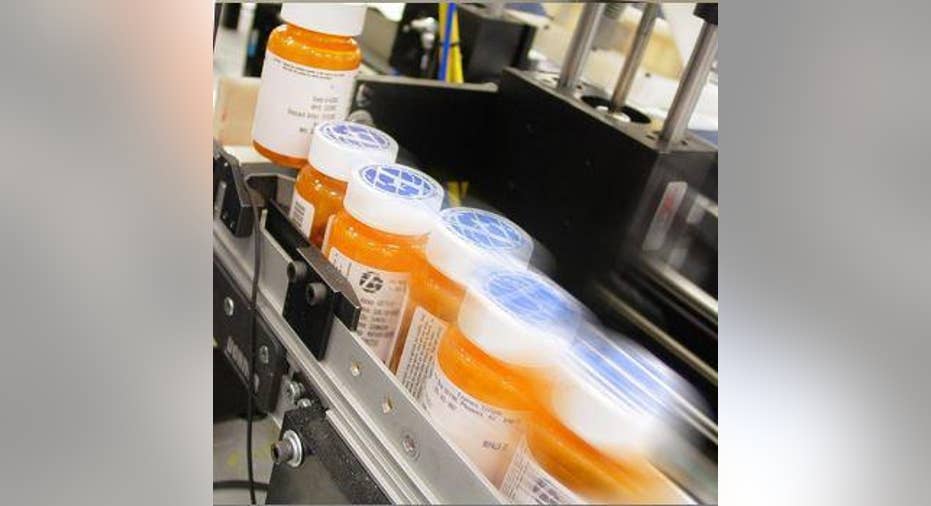 SOURCE: ANTHEM.
When insurers such as Anthem hire pharmacy benefit managers such as Express Scripts to handle their members' prescriptions, it's usually a case of us, the payers, against them, the drugmakers. That customary allegiance, however, turned adversarial between Anthem and Express Scripts in January, when Anthem claimed Express Scripts owed it an additional $3 billion in cost savings, a claim Express Scripts refutes. Apparently, the two companies haven't been able to find common ground since, because Anthem announced today that it's taking Express Scripts to court.
First, a little backgroundInsurers already operate on single-digit margins, and given that drug prices have been skyrocketing, they've been increasingly focused on new approaches that may help rein in their spending on members' medicine.
One way insurers are doing this is by contracting out their pharmacy services to other companies that specialize in negotiating deals. Express Scripts is the biggest of these contractors, but CVS Health is another major player.
Express Scripts, which manages plans covering tens of millions of patient lives (including 36 million members insured by Anthem), pools together members from its various customers to negotiate volume-based deals with drugmakers. As part of that negotiation process, Express Scripts creates drug formularies, or tiered rankings, that give preferential treatment to the lowest-cost medicines. These formularies drive down costs by pitting drugmakers against one another, and according to Express Scripts, customers relying on its national preferred formulary will save $1.3 billion this year.
In addition to being a heavy hand at the negotiating table, Express Scripts also handles prescription fulfillment for patients, with an eye toward cost-cutting via increasing the use of generics and 90-day scripts, and it runs adherence programs that help patients take their medicine as prescribed, thereby helping them (and payers) avoid more costly complications.
SOURCE: EXPRESS SCRIPTS.
Not enoughExpress Scripts programs may be saving Anthem money, but Anthem argues it should be saving even more.
Last year, Anthem suggested to investors that the prices it was being charged by Express Scripts were higher than competitive market prices to the tune of $500 million to $750 million. In January, Anthem revised that figure sharply higher to $3 billion, citing a deeper review of the marketplace.
In short, Anthem's contention with Express Scripts is that it isn't doing a good enough job winning the best prices for its members' medicine. Despite Anthem's working "hard for more than a year" to engage in negotiations with Express Scripts to resolve this matter, Express Scripts has refused, leaving Anthem with little option left but to file suit.
Looking aheadAnthem and Express Scripts' contract extends to 2019, and given that Anthem is in the midst of winning the regulatory OK to combine with Cigna in a $48 billion deal,it probably isn't too shocking that management wants to get its hands on every dollar it believes it's owed and potentially negotiate an even better deal before Cigna's members are combined with its own.
It's also possible that Anthem is looking at its larger competitor, UnitedHealth Group, and the fact that it's taken its PBM activities in-house. Anthem may think combining with Cigna gives it the scale to get rid of Express Scripts as a middleman, or it may want to put its larger membership base back out to bid so that it can see what CVS Health will offer it.
Regardless, the ball is in Express Scripts' hands now, and because Anthem accounts for a big chunk of its revenue, this story is one worth watching.
The article Anthem Has Had Enough, Files Suit Against Express Scripts originally appeared on Fool.com.
Todd Campbellhas no position in any stocks mentioned. Todd owns E.B. Capital Markets, LLC. E.B. Capital's clients may have positions in the companies mentioned.The Motley Fool owns shares of and recommends Express Scripts. The Motley Fool recommends Anthem, CVS Health, and UnitedHealth Group. Try any of our Foolish newsletter services free for 30 days. We Fools may not all hold the same opinions, but we all believe that considering a diverse range of insights makes us better investors. The Motley Fool has a disclosure policy.
Copyright 1995 - 2016 The Motley Fool, LLC. All rights reserved. The Motley Fool has a disclosure policy.