Another Smart Hedge Fund Manager Is About to Be Duped By Valeant's Value Trap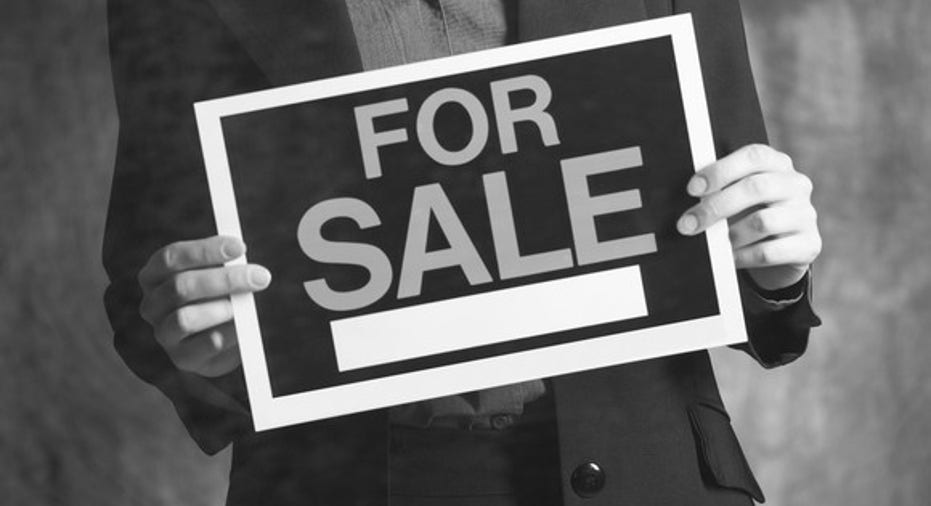 It's pretty safe to say that embattled drugmaker Valeant Pharmaceuticals (NYSE: VRX) has cost Wall Street, institutional money managers, and the average investor, quite a bit of money.
Valeant's latest "victim" was billionaire hedge fund manager Bill Ackman, whose fund, Pershing Square Capital Management, wound up taking a nearly $4 billion bath on its cumulative position since 2015. Ackman wound up walking away with an estimated $221 million based on his latest sale of more than 18 million shares.
Image source: Getty Images.
Why nearly everyone has been wrong about Valeant
In total, shares of Valeant have fallen by more than 95% since the summer of 2015, shaving off more than $86 billion in market value in the process. Its issues can essentially be traced to four major missteps.
The first issue for Valeant is that it's lost nearly all of its pricing power. In fact, the company's fourth-quarter press release makes note of the fact that its lack of pricing power resulted in a contraction in sales. This dramatic reversal in pricing power stems from its now-former CEO J. Michael Pearson admitting that he and his team made mistakes when pricing two cardiovascular drugs (Nitropress and Isuprel) that were acquired in Feb. 2015 from Marathon Pharmaceuticals. Neither the formulation nor manufacturing process were altered with either drug, yet their list prices were increase 525% and 212%, respectively. The resulting lack of pricing power has been especially painful for Valeant given that its product portfolio is filled with mature drugs.
Another major issue for Valeant is its enormous debt load, which at one time stretched to $30 billion in net debt. Generally, debt isn't a major concern as long as there's sufficient cash flow or EBITDA to cover servicing it. In Valeant's case, when its annual EBITDA estimates began to fall, the measure by which its lenders gauged the safety of their loans (the EBITDA-to-interest coverage ratio) began plummeting. Though there's no concrete EBIDTA-to-interest coverage ratio that defines a "safe loan," Valeant's ratio in 2017 may fall below two-to-one, which is exceptionally low.
Image source: Getty Images.
Thirdly, Valeant's business model has faced a number of hurdles. The company's core operations, which include dermatology and branded prescription drugs, have seen sales fall at a tremendous pace. Part of this can be traced to its subdued pricing power, while poor PR is also to blame. However, Valeant has also been plagued by its new drug distribution deal with Walgreens Boots Alliance, which unequivocally favors Walgreens.
And lastly, there are legal issues. Topping the list is the company's drug distribution relationship with subsidiary Philidor Rx Services. Drug distributors are supposed to be neutral parties between drugmakers and insurers. If Philidor wasn't being upfront about its subsidiary status and was demonstrating favoritism toward more expensive brand-name products in Valeant's portfolio, it could merit legal action. Thus far, federal prosecutors have charged two former executives with accounting fraud.
Add this together, and it's a recipe to completely sack what was once nearly a megacap drug stock.
Another smart hedge-fund manager is barking up the wrong tree
However, these faults haven't stopped a carousel of activist investors from trying their hardest to catch this proverbial falling knife.
On Thursday, March 16, we learned via a Securities and Exchange Commission filing that ValueAct Capital Management, which is headed by investing mogul Jeffery Ubben, had acquired 3 million additional shares of Valeant -- 500,000 at $10.88 and 2,500,000 at $10.81. Mind you, this acquisition occurred the same day that Ackman and Pershing Square announced that it had thrown in the towel. The added shares only further solidified ValueAct Capital's position as Valeant's second-largest shareholder.
Image source: Getty Images.
As with most activist investors, ValueAct wants to improve shareholder value by swaying a company's board of directors to make changes. For Valeant, that could mean more pressure from its top shareholders to sell assets, or perhaps even sell itself.
There's also the fact that Valeant is almost valued on par with its expected EBITDA in 2017, which is $3.63 billion at the midpoint. Just over one time its EBITDA and perhaps less than three times full-year EPS would appear to represent an extremely inexpensive valuation.
But Jeffery Ubben and ValueAct may be barking up the wrong tree with this value trap.
For starters, Valeant has given no indication that it's going to be able to meet its recently laid out expectations for 2017. If you recall, the company lowered its full-year EBITDA guidance on three separate occasions last year, requiring the company to renegotiate its debt covenants with its secured lenders on a couple of occasions. This year's EBITDA forecast of $3.55 billion to $3.7 billion may prove too lofty.
Similarly, Valeant is forecasting sales growth for Bausch & Lomb of 5% to 7%, with Branded Rx segment growth of 2% to 5% in 2017. But there's been no indication from the company's previous quarterly results that its operating results are improving. Branded Rx sales tumbled 17% in the fourth quarter. Meanwhile, Bausch & Lomb sales fell 1%.
Image source: Getty Images.
There's also the real concern that Valeant is stuck between a rock and a hard place. It needs to sell its assets to reduce its debt load, but it also needs to get a decent premium on its asset sales such that it can help increase the EBITDA-to-interest coverage ratio tied to its debt covenants. Unfortunately, its peers are fully aware of Valeant's problems, and few have been willing to pull the trigger for its assets at a premium price. Essentially Valeant is stuck with assets it can't sell for a premium. Yet, even if it lowers its asking price in order to make a dent in its debt, it may not move the needle one iota in terms of its EBITDA-to-interest coverage ratio.
Ubben and other activist investors will probably continue to get burned by Valeant. Until we see a discernable improvement in its core operations and a significant increase in its debt-coverage ratio, this is a stock you'll probably want to avoid.
10 stocks we like better than Valeant PharmaceuticalsWhen investing geniuses David and Tom Gardner have a stock tip, it can pay to listen. After all, the newsletter they have run for over a decade, Motley Fool Stock Advisor, has tripled the market.*
David and Tom just revealed what they believe are the 10 best stocks for investors to buy right now... and Valeant Pharmaceuticals wasn't one of them! That's right -- they think these 10 stocks are even better buys.
Click here to learn about these picks!
*Stock Advisor returns as of February 6, 2017
Sean Williams has no position in any stocks mentioned. The Motley Fool owns shares of and recommends Valeant Pharmaceuticals. The Motley Fool has a disclosure policy.