Another JPMorgan Settlement? Bank Talks $6B Deal With Large Investors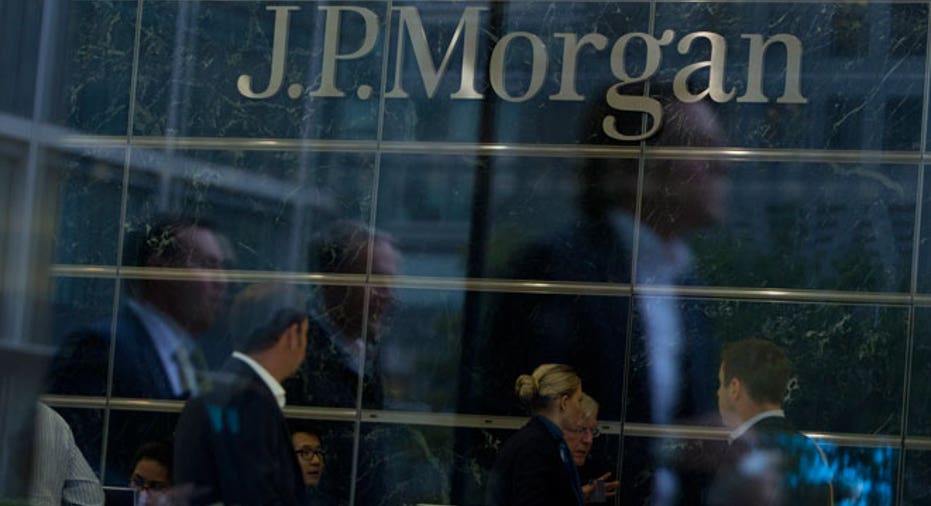 JPMorgan Chase's (NYSE:JPM) legal team is firing on all cylinders, with the banking giant reportedly in talks over a $6 billion settlement with institutional investors who lost money on pre-crisis mortgage-backed securities.
The negotiations mark the latest effort by the largest U.S. bank to remove the dark cloud of legal and regulatory uncertainty that has been hovering above it for months.
The group of investors, which include BlackRock (NYSE:BLK), Allianz's Pimco and Neuberger Berman, have had on-and-off talks over the past year, The Wall Street Journal reported. The two sides met last week, but did not reach a final agreement yet, the paper reported.
According to Reuters, the two sides are nearing an agreement.
New York-based JPMorgan didn't respond to a request for comment on the reports.
The potential settlement with institutional investors is separate from the widely-speculated $13 billion tentative deal with the Department of Justice, which could be unveiled as early as this week.
But JPMorgan did set aside cash for the possible settlement with institutional investors when it took a third-quarter charge of $9.2 billion tied to legal expenses, the Journal reported. That move gave the lender a whopping $23 billion for future legal costs but also led to its first quarterly loss under CEO Jamie Dimon.
The mortgage lawsuit relates to "put-back" claims, which occur when investors demand bond issuers or loan originators buy back mortgages that had shoddy paperwork or other issues. The group of investors previously reached an $8.5 billion settlement with Bank of America (NYSE:BAC).
Shares of JPMorgan fell 1.10% to $53.03 Wednesday morning, trimming its 2013 gain to 20.6%.