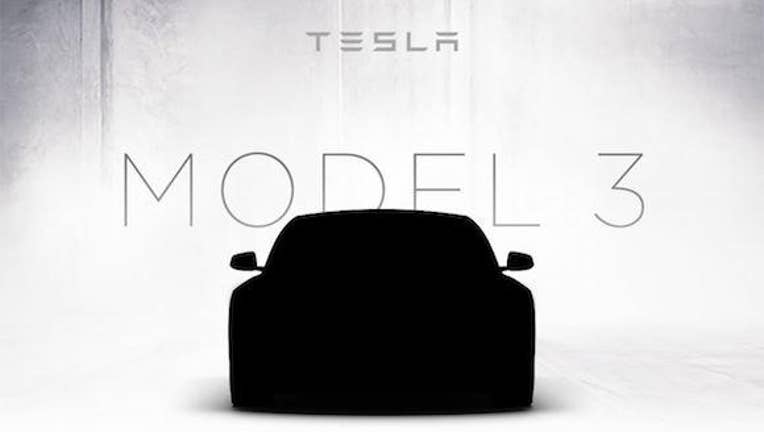 Image source: Author's email inbox.
Ahead of Tesla's Model 3 unveiling later this month, the excitement continues to build.
Investors can look at a few data points to gauge overall interest. Here's how search trends have taken off lately for "tesla model 3" queries:
Image source: Google Trends.
There are also social media mentions.
Here's another bullish data point for the Model 3's prospects.
Survey saysCleanTechnica recently conducted a survey to assess purchase intent among its EV enthusiast reader base. Note that CleanTechnica appeals to broader environmentalists interested in EVs and renewable energy, and isn't a Tesla-specific enthusiast site. Hopefully this limits the bias within the sample. Speaking of the sample, there were over 1,200 respondents, which is a statistically meaningful sample size.
People were asked which EV that were most likely to purchase or lease next. Here are the top nine vehicles:
Image source: CleanTechnica.
You'll note that Tesla occupies three of the top spots, but the Model 3 dominates the rankings with 55% interest. Other popular or highly anticipated EVs make an appearance, including Nissan's Leaf (both first-generation and second-generation) and GM's Chevy Bolt and Volt.
Perhaps what's most impressive though about all of this interest and excitement surrounding Model 3 is that we barely know anything about it. Here's a list of all the basic vehicle specs that Tesla has publicly shared:
$35,000 starting price before incentives
200-mile range
4-door sedan body style
Approximately 20% smaller than Model S
That's it.
We don't even know what it will look like, but the March 31 unveiling will remedy that. The only other company that I'm aware of that can generate this much excitement around unannounced future products that no one has ever laid eyes on is one that makes iPhones. And Tesla is doing it all without spending a penny on advertising.
The article Another Good Sign For Tesla's Model 3 originally appeared on Fool.com.
Evan Niu, CFA owns shares of Tesla Motors, andhas the following options: long January 2018 $180 calls on Tesla Motors. The Motley Fool owns shares of and recommends Tesla Motors. The Motley Fool recommends General Motors. Try any of our Foolish newsletter services free for 30 days. We Fools may not all hold the same opinions, but we all believe that considering a diverse range of insights makes us better investors. The Motley Fool has a disclosure policy.
Copyright 1995 - 2016 The Motley Fool, LLC. All rights reserved. The Motley Fool has a disclosure policy.