Another Choppy Week for Gold Expected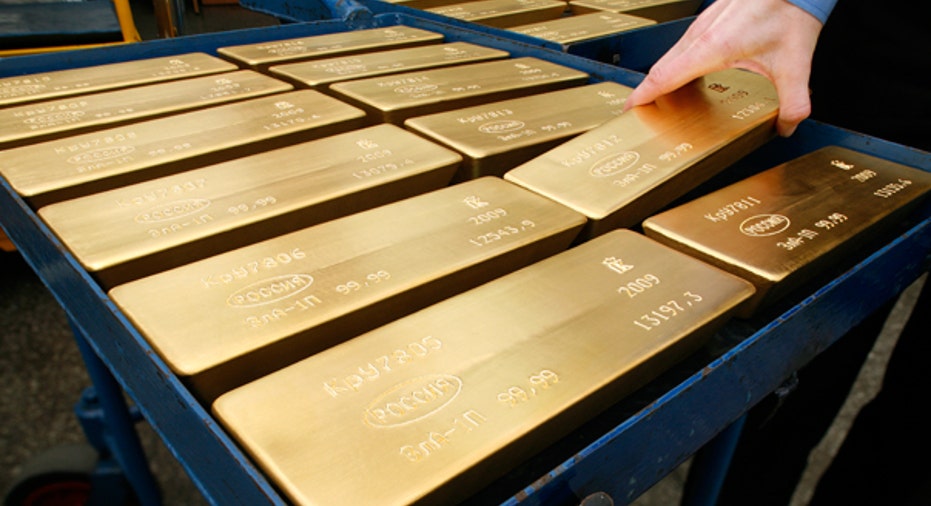 Gold edged up on Monday and held above the psychologically key level of $1,400 an ounce, although sentiment was shaky after steady outflows from exchange-traded funds trimmed holdings to their lowest in three years
But physical demand was expected to offer support as gold retailers struggled to cope with a surge in buying interest for bars, coins, nuggets and jewlery following a recent slump in prices.
Gold had added $1.49 an ounce to $1,405.34 by 0032 GMT. It fell around 5% last week after notching its biggest-ever daily loss in dollar terms on Monday. The collapse surprised many veteran investors, who see gold as portfolio protection against inflation and other market risks.
U.S. gold for June delivery was at $1,406.70 an ounce, up $11.10. * Holdings of the largest gold-backed exchange-traded-fund (ETF), New York's SPDR Gold Trust GLD, dropped 0.88% on Friday from Thursday, while those of the largest silver-backed ETF, New York's iShares Silver Trust SLV remained unchanged for the same period.
But hedge funds and other big speculators ploughed new money into gold even after the precious metal posted a record loss in dollar terms this week, according to trading data on Friday that also showed inflows for many other commodities
It is too early for the European Central Bank to judge whether a further interest rate cut is needed but the impact of Japan's easing must be closely monitored, ECB Governing Council member Ewald Nowotny said on Saturday.