Ann Taylor, Dress Barn parent to shrink store fleet by nearly 15%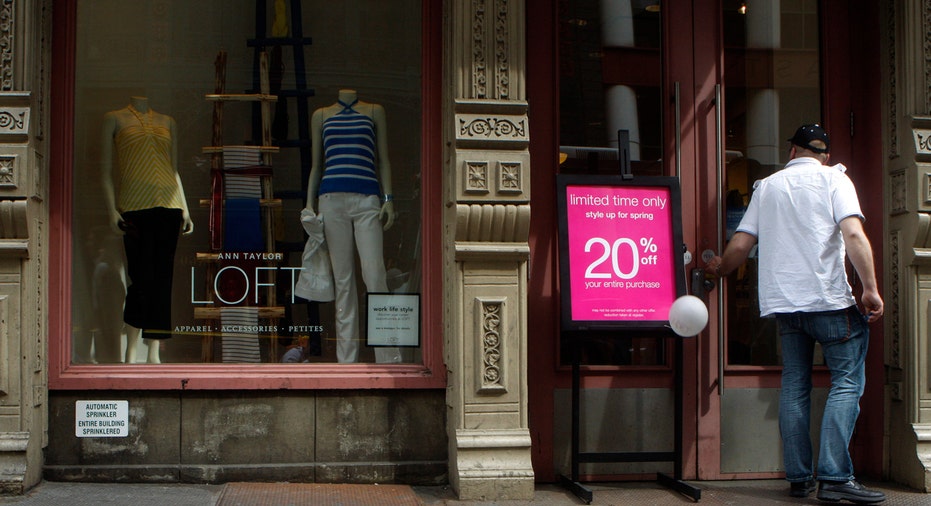 More store closures are on the way for Ascena Retail Group (NYSE:ASNA), the parent company of Ann Taylor, Dress Barn and Lane Bryant.
Over the next two years, in an effort to drive cost savings, the company expects to close 667 of its stores, representing about 15% of its retail footprint. Since January, the company has shuttered 71 stores and will continue with more than 50 more in the current quarter.
"We have performed a comprehensive analysis of our fleet, customer behavior and sales transfer rates," said David Jaffe, president and CEO, on the company's earnings call this week. "[We] are confident the strategy shared today will create a leaner, more profitable Ascena."
The Mahwah, New Jersey-based company reported a 6% decline in net sales to $1.56 billion from the same period a year ago, while revealing a $5.29 per shareloss on an unadjusted basis in the fiscal third quarter compared to a profit of eight cents a share the year prior. What's more, comparable-store sales at all of its fashion brands saw mid-single to low double-digit declines. In total, same-store sales fell 8% for the quarter.
Jaffe said he expects to weather "major headwinds for the foreseeable future" as consumer shopping preferences move increasingly toward online and off-price platforms like Amazon (NASDAQ:AMZN) and TJX companies TJMaxx, Marshalls and HomeGoods.
"Responding to that shift requires fundamental changes in retail operating model, and we've made significant progress toward transforming our business to compete in this new environment," he explained on the earnings call, reiterating that he was "very disappointed" in the company's performance and expressed a need to speed up its transformation process.
A major piece of what the company has dubbed its Change for Growth transformation program, is optimizing its store count, alongside other investments in technology, infrastructure, and reductions in merchandise procurement spending.
"The unprecedented store traffic declines to the retail apparel sector are clearly masking what we see as an ongoing opportunity to create value through our powerful brands," he said.
Ascena is hardly the first company to recognize a need to respond to rapidly changing shopping patterns. Macy's (NYSE:M), JCPenney (NYSE:JCP), and Sears (NYSE:SHLD) are just some of the once-titans of the industry that have, in recent quarters, announced aggressive efforts to trim their physical stores presence and more actively seek to drive customers in the store with experiences rather than deep discounts. Other retailers like Bebe, WetSeal, and American Apparel have had to call it quits in the hyper-competitive environment.
Shares of Ascena traded eight cents, or nearly 4.5% higher in Friday's session to $1.89.
Correction: The story misstated that Ascena planned to shutter 25% of its retail fleet. In fact, the company plans to reduce a portion of its store count that has lease term experiations or kickouts through July 2019. The 667 stores to be closed represents 15% of Ascena's total store count.