Anheuser-Busch to retain NFL sponsorship despite protest hotline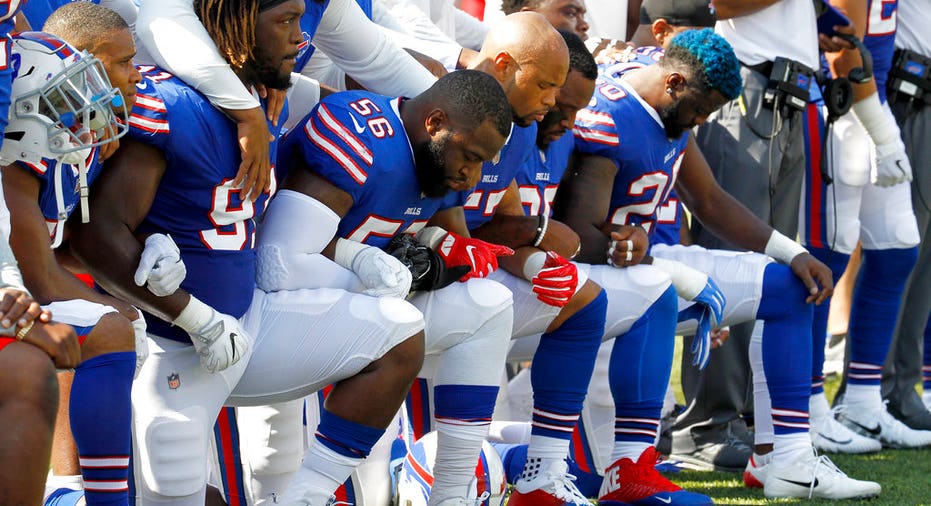 Anheuser-Busch InBev said Wednesday it has "no plans" to end its sponsorship deal with the NFL amid a wave of player protests during the national anthem, despite the company's decision to set up a hotline for fans to voice their concerns about its partnership with the league.
The brewing company, best known for producing Budweiser and Bud Light said it employs more than 1,100 military veterans and strives to "create an inclusive environment" for its employees. Matt Kohan, Anheuser-Busch senior director of marketing communications, said the company has "no plans to end our NFL sponsorship."
"The Anheuser-Busch phone line has always been available for consumer inquiries on a variety of topics, but we are not conducting a survey regarding our NFL sponsorship," Kohan said in a statement. "We have many long-term sports partnerships, including our NFL sponsorship, and while we may not agree on everything, we still believe in the power of sport to bring people together and overcome their differences."
Anheuser-Busch purportedly paid $1.5 billion for the right to call Bud Light the NFL's official beer. The deal is in place through 2022. However, ESPN reported in 2014 that the agreement includes an "out clause" that would allow Anheuser-Busch to terminate the deal if a "league-wide event" harmed the NFL's reputation.
This week, Anheuser-Busch's corporate phone line offered callers the option to comment about its agreement with the NFL.
While multiple business owners have pulled advertisements from NFL broadcasts due to the protests, the league has yet to lose a sponsor. NFL spokesman Joe Lockhart said last month that the league hadn't "heard of a single issue of a sponsor that is worried or has raised particular issue" with its handling of the situation.