And Action! Why Amazon.com Inc.'s Live TV Shows Are About Much More Than Fashion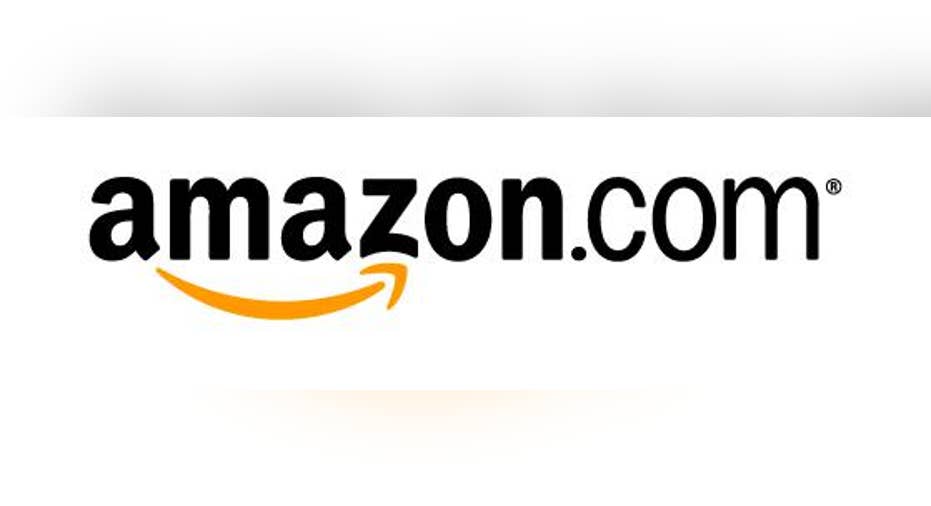 Source: Amazon.com.
In its media coverage, e-commerce behemoth Amazon.com is often described using any number of favorable phrases. "Fashionable" typically isn't one of them -- until now.
Ever the experimenter, Amazon recently launched the first episode of its own branded live TV show, designed at highlighting, as it puts it, "the latest trends in fashion and beauty."
No matter how you slice it, this move is classic Amazon. More broadly, it also could speak to an increasing area of opportunity for the world's largest online retailer.
And action! Last week, Amazon hosted the first episode of its first-ever live broadcast TV show, Style Code Live. The 30-minute show will stream live daily from Amazon's webpage. The company describes the show's content as involving "useful tips from style experts and viewers, looks the audience can easily shop, and an interactive viewing experience that includes live chat." The show's three hosts are former Miss USA Rachel Smith, former Total Request Live host Lindsey Rodrigues, and former Broadway actor Frankie Grande.
Source: Amazon.com.
For those who have yet to, or never plan to, watch an episode, Amazon's Style Code Live is perhaps best thought of as a Web-based version of QVC or Home Shopping Network programming with an interactive component, including live chat, interactive product links, and more. Furthermore, the show appears geared specifically toward a younger audience. And while this could easily seem like a frivolous or even foolish (lowercase "f") endeavor on Amazon's part, the move actually folds nicely into the e-commerce powerhouse's overall strategy.
Why it matters Though by some measures the largest apparel retailer in the U.S., Amazon has long struggled to generate mainstream awareness among consumers as a shopping destination for fashion apparel. The company is in many ways still viewed as the first-stop destination to buy big-ticket electronics or random hard-line goods such as bike pumps.
As such, Amazon's agenda with Style Code Live can best be interpreted as an attempt to increase the visibility of its fashion soft-line goods business. This also isn't the only example of Amazon's efforts to do so. The company recently announced that it would launch a free online reality TV show called The Fashion Fundthat follows a design competition. More holistically, Amazon's attempts to grain greater traction for its fashion business speak to the long-term e-commerce opportunity it sees in the decades ahead.
It's easy for investors to underestimate the massive future growth opportunity available in global e-commerce, especially for a company that increasingly controls the distribution channels, such as Amazon. Though the company is over 20 years oldand its revenues have eclipsed the $100 billion threshold, Amazon probably enjoys decades' worth of impressive growth simply because of the category's relative nascence. For reference, e-commerce sales represented only 7.5% of U.S. retail sales in Q4 '15. Globally, this figure tallied only 6.4% in 2015, according to eMarketer.
Initiatives such as Style Code Live and The Fashion Fund are small-scale efforts on Amazon's part to shift this generational tide in its favor. What's more, it's creating its own content to highlight an underappreciated part of its e-commerce platform by tapping into its own budding original content production skills. Management is using one core competency to promote another. So while Amazon's move into live fashion entertainment might not seem like the most natural step in some investors' eyes, its recent moves should once again reiterate why Amazon remains one of the savviest companies in all of tech.
The article And Action! Why Amazon.com Inc.'s Live TV Shows Are About Much More Than Fashion originally appeared on Fool.com.
Andrew Tonner has no position in any stocks mentioned. The Motley Fool owns shares of and recommends Amazon.com. Try any of our Foolish newsletter services free for 30 days. We Fools may not all hold the same opinions, but we all believe that considering a diverse range of insights makes us better investors. The Motley Fool has a disclosure policy.
Copyright 1995 - 2016 The Motley Fool, LLC. All rights reserved. The Motley Fool has a disclosure policy.