Analyst: More Room for Apple's Stock to Grow in Near Term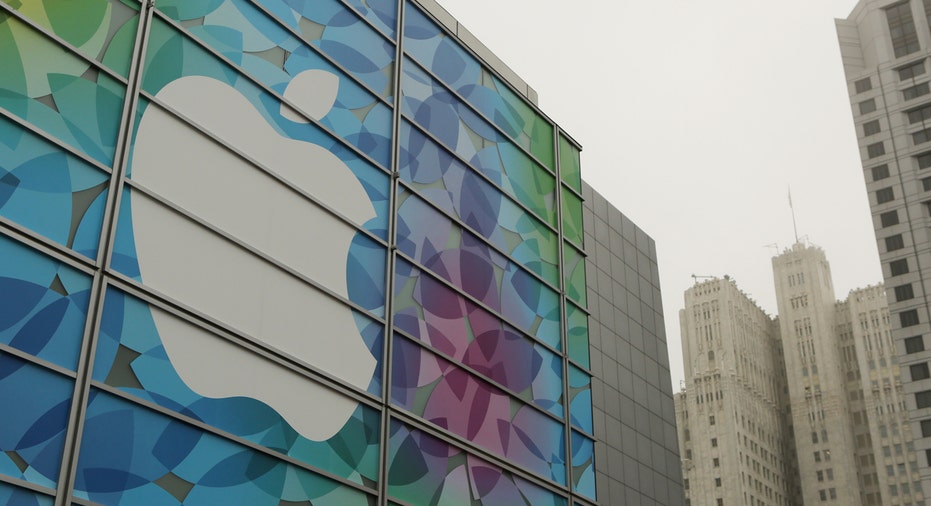 Major tech investors have significantly less of their portfolios allocated to Apple (NASDAQ:AAPL) compared with other large-cap tech companies such as H-P (NYSE:HPQ) and Microsoft (NASDAQ:MSFT), according to a new analysis from Morgan Stanley (NYSE:MS).
Analysts say that bodes well for Apple's stock in the near term ahead of the iPhone 6 product cycle and iWatch launch. Institutional investors will likely boost their allocation in Apple ahead of these launches, which means there is room for share price growth.
"The top 100 holders of AAPL are significantly underweight as compared to an overweight bias for every other large-cap technology stock in our analysis," Morgan Stanley said. "We believe this sets up well for further share price upside."
Major investors had 2% of their portfolios allocated in Apple at the end of the first quarter. That's down from 2.2% in the fourth quarter and is at the low end of the historical range of 1.6% to 4.5%.
In fact, Apple is currently the only large-cap tech firm with institutional ownership below the S&P 500 weighting of 3.2%.
Shares of Apple ticked up 0.5% to $610.35 Friday afternoon. They are up 38% over the last 12 months.
Cupertino-based Apple widely topped Wall Street expectations for the second quarter last month due to a surge in iPhone and tablet sales.
In April, it committed to increasing its capital allocation program to more than $130 billion by the end of 2015, meaning increased buybacks and higher dividends.
It's unclear when the iPhone 6 will be launched, but rumors are calling for a fall debut. Analysts have said the iWatch could come in the second half of 2014, though neither have been confirmed by Apple.